7 Reasons Why Getting Rid Of Windows XP Will Likely Exorcise Hidden Gremlins And Goblins Lurking In Your Computer Network
Although many businesses have been getting rid of Windows XP for at least the last 3 years, the fact remains that as of early this year, around 500 million business computers were still running Windows XP. While the witching hour for Windows XP is still a few months away (April 9, 2014), here are 7 of the top reasons running Windows XP should scare any business owner right now:
1
2
3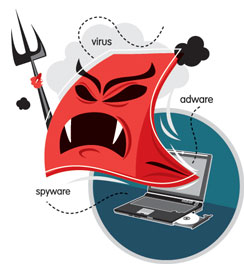 4
5
6
7
Our Free Service Call Will "Exorcise" The Ghosts, Gremlins And Goblins Causing Problems In Your Computer Network
Call us between now and Halloween (October 31st) and we will come out to your office for free and we will…
Provide a full inventory of all of your computer equipment, including all of your Windows XP machines and the software programs on them. Diagnose slow, unstable PC's (whether Windows XP or newer)
Verify your computer's security patches are up to date and installed properly; miss one critical update and you're a "sitting duck".
Provide a technology roadmap to rid your company of Windows XP finally and forever, including how to move legacy software systems that still require XP to run!
To book your Free Network Assessment,
fill out the form on the right or
call us today at

818-805-0909

.