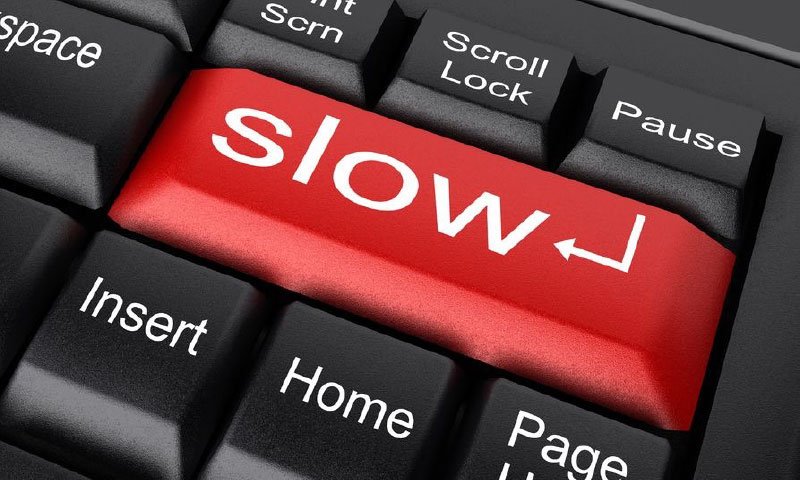 You're trying to work (or play) but if you have enough time to get a cup of coffee while you wait for a page to open on the internet or an application, that 'computer creep' could be due to a number of factors. We suggest some fairly simple things to try, but first, how old is your computer? If it's 5 or 10 years old, it may not have the hard drive or RAM (Random Access Memory) to handle the ever-growing size and complexity of today's programs and websites.
It may still work fine in many areas, like Word or Excel, but stall out in more massive programs. It's not necessarily 'planned obsolescence', although there are plenty of instances of that in technology, it just may not be able to keep up in the modern world. For example, that's why there are specific computer configurations for hardcore gamers. Many standard computers can't handle some of these huge complex games.
If upgrading is not an option right now, try these tips:
1) Scan for Malware:
If you use a third party security system like McAfee, Bitdefender, Norton, or even a built-in system like Windows Defender, open the program and choose the 'full system scan' option. This may take a while but shouldn't interfere with your work. Either set the program up to automatically perform these scans or do the scan manually at least once a week. As an ongoing practice, the 'quick scan' should suffice, as it looks into the nooks and crannies where malware typically hides when it sneaks in. However, as cyber criminals develop more sophisticated malwares, some burrow deep into your system immediately upon entry, so periodically a full scan is recommended.
2) Uninstall Unused Programs
Like many of us, perhaps you've simply downloaded too many applications. You try something out, don't like it and download something that works better for you. Clean out the system like you clean out the garage. When in doubt about what an app is for, leave it for step #3.
Click the start button
Select 'Settings'
Click the Apps or Applications tab
Once you see the list of programs, choose the one you wish to uninstall, click and hit uninstall, then proceed to the next program until you've removed those you don't use.
3) Perform Disk Cleanup
With Disk Cleanup, Windows will scan and identify applications, programs and files you have not used for a while and leaves it up to you to choose to clean them up.
Type Disk Cleanup into your task bar search box
Click Disk Cleanup
Choose the Drive you wish to clean (C is usually a good place to start)
The window will show you a list of files and how much disk space you will free up by removing them.
If unsure about a line item, click it, then click if the 'view files' button appears, click it to review the files.
Once through the list, click 'cleanup system files'.
4) Upgrade the Memory
RAM is what allows you to keep several large programs open simultaneously without bogging down your PC, and it's simple to see what you have in there:
Type 'about' into your task bar search box
Click 'About Your PC'
A Settings window will open. Scroll down to 'Device Specifications' and look for 'Installed RAM'
Quite often, you will see 4.00 GB. Consider switching to 8.00 GB. Gamers typically start with 16.00 GB
5) Limit the Programs That Launch at Startup
A number of programs launch automatically upon Startup – some are needed, some are not:
Open your Task Manager. Control+Alt+Delete opens the menu - then click Task Manager
On the new window, click the Startup tab.
Be careful – only remove programs you know from this list – something like Skype, for example.
Hopefully, following these 5 steps will get you back up to speed. If not, it is time to either consult a computer professional.