Your Office Truly Synchronized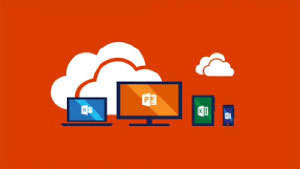 Right now, with the nature of communication changing so rapidly, it's a Herculean task to keep up. For a platform that is adaptable, stable and takes many different technological areas and melds them into one, you simply can't beat Office 365. Whether your employees stay in the office or need to carry the network with them on their Smart Phones, Office 365 will glue all aspects of your business together seamlessly.
Here are just a few of the major benefits and ways it saves money:
Office in the cloud offers huge cost savings over replacing, upgrading and maintain the hardware and software of your 'on premises' network.
Each user can access Office 2016 from anywhere on upt to 5 devices, including Smart Phones
Costs are predictable as an operational rather than a capital expense.
Licensing is easy, paid monthly for active users.
Common software for the entire office enhances productivity and lowers support costs.
Shared calendars relieve organizational logjams
Backup and disaster recovery are easy to establish and maintain, and the restoration of data is fast and reliable.
Upgrades are continuous and automatic.
The above are general benefits enjoyed by all Office 365 users, but depending on your own processes and needs, having an expert discuss your implementation will illuminate time and money saving aspects that are unique to your situation.
To receive a free consultation about how best Office 365 can help your business, just contact us using the form on, and we can dig in and see how it can best work for you!