VISION
Our vision is to pioneer a paradigm shift in the IT industry by redefining the customer experience through effective communication and positive interaction.
MISSION
Our mission is to break the norm and provide unparalleled IT services aimed at creating a positive customer experience which results in lasting relationships.
VALUES
Our core values are cemented in fairness, honesty, integrity, teamwork, respect for our customers and employees, effective leadership, gratitude for all we have, and a commitment to helping our community.
PURPOSE
Our purposes is to provide solutions to common problems for our customers, employees, and community, while being recognized for our commitment to motivate others to do the same.
We are Problem Solvers
First, we listen. This is about you, not us. We take a Holistic view of your business, gaining an invaluable understanding of your practices and procedures and how work and information flow throughout your organization, because we treat the entire network as a being with its own unique characteristics.
We are here for you and we will transform your IT experience into something new, something different, something that the IT industry seems to have forgotten: that we are here not just to fix things, but to clear any and all technology roadblocks to your success. We WILL solve your technology problems – big or small.
We are Results-Driven
When any issue is solved, it stays solved. Many IT companies just put 'Band Aid' fixes because they have to scramble from you to their next client. Then, if they are paid by the hour, they get more billable time when they come back to fix what they didn't in the first place. More money out of your pocket and more downtime for your office.
Our view is that this is that it is counterproductive. We provide solid results, whether it's a project, a help desk ticket, onsite visit or just a regular exchange of communication, we get it done. It's either 0% or 100% - nothing in-between. It's black and white – no 'gray areas'. Period.
We are Experience-Focused
Your experience – not ours. When an issue arises for you, nothing else matters. For us, it's not merely another ticket to resolve, because we understand your company. Issues hurt or halt your productivity, lower office morale, can cause missed deadlines, and cause potential damage to your reputation with your clients. We simply will not allow that to happen.
We 'get it'. Our team 'gets it'. You are the focus of everything we do. Many issues can be prevented proactively, some simply cannot. For those, we will make sure that the experience you get will make the problem less annoying and less intrusive on your business. We understand, and we WILL take care of it. Quickly.
We are Relationship Builders
We do that by being more than 'just a vendor'. We are a technology partner. We are local to you because we serve the Greater Los Angeles area and Ventura County exclusively. All our people are local - no Help Desk outsourcing halfway around the world from techs you can't understand – we are all right here. Your neighbors.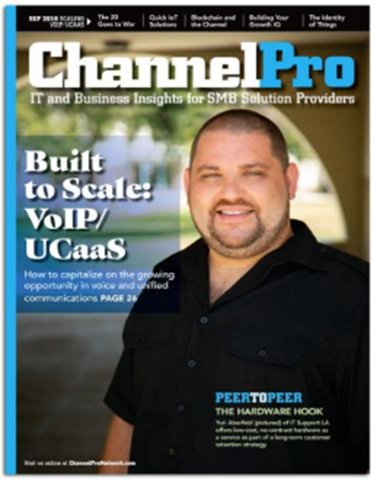 WE ARE IT SUPPORT LA
Under the guidance of Yuri Aberfeld, our CEO, IT Support LA places these philosophies as the foundations of our commitment to our clientele. When they succeed, we succeed.
Our customer service and dedication to excellence is award winning:
Recently included in Channel Future's Top 501 MSPs in the World listing for 2020. For the third time! Also listed as Best in California.
Winner of 'Best IT' by the nationwide Small Business Expo awards, for 2 years running!
Voted the 2nd Best among all types of companies in the US in their SB100 awards.
We are based in Tarzana, 18 years in business serving the greater L.A. area and Ventura County, and have an excellent reputation – please check us on Google+, Yelp and the Better Business Bureau. Members of the San Fernando Valley Bar Association and the West Valley Warner Center Chamber of Commerce.