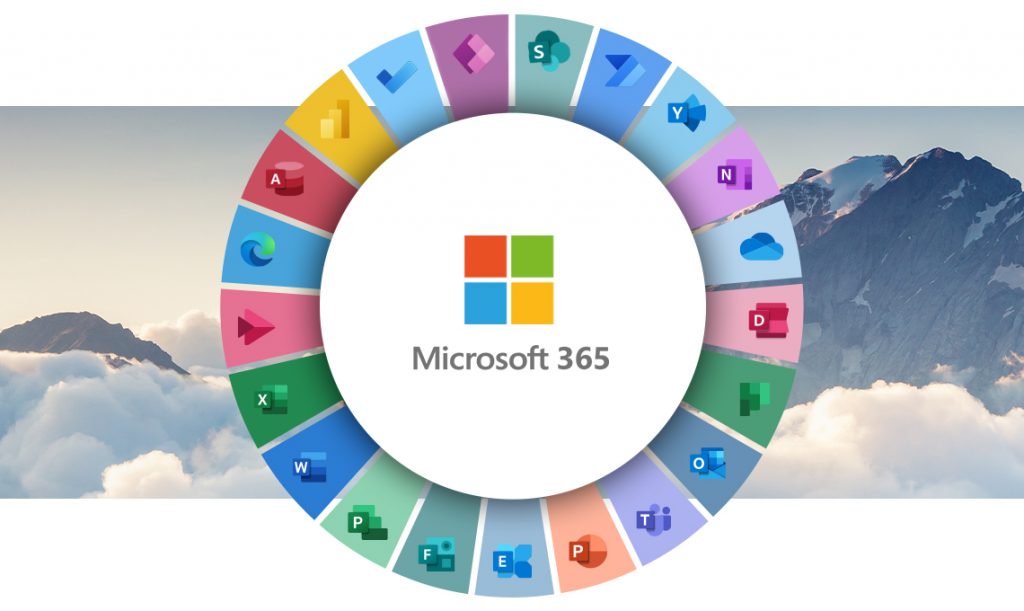 After almost two years of adjusting to the new Hybrid Work Model, 2022 will see many companies still struggle with haphazardly thrown together technologies to support the growth of the remote workforce. In the rush to provide for the 'work from home' environment, much has been done badly – 'jerry-rigged' solutions that have never been brought up speed in terms of reliability and Cybersecurity.
As a Managed IT Services firm, we at IT Support LA have come to the rescue (more than just a few times) of businesses that have suffered breakdowns and data breaches due to shoddy work. The disappointing fact is: Not every company in the IT Support Los Angeles Community knows what they're doing, and businesses that went the 'cheap route' (which isn't cheap at all) by hiring hourly-rate, garden variety 'IT services guys' are paying the price now.
Now is the time for permanent solutions.
Over the last two years, there has been a massive surge of companies moving to some type of cloud services specifically to allow for better data and work flow with their remote workers.
BUT: There are many different ways and degrees of moving to the cloud. For years, the most used cloud services were for data backups and email hosting, but with today's remote workforce, it's time to look at moving every part of your operations to the cloud. The most capable and secure way to accomplish this is through Microsoft 365.
What is Microsoft 365 and do I need it?

"Need" is a strong word. Can a business live without M365? Of course they can – but the competitiveness in any industry is partially driven by the speed with which you can get things done. Nothing out there makes all facets of enterprise more facile than a tool like this. The website TrustRadius showcases a ton of reviews by businesses raving about it. It's hard to imagine that any of them want to go back to living without it.
Microsoft 365 is not just a renaming or rebranding of the immensely popular Office 365 – which is included in the suite of productivity apps in this comprehensive, cloud-based platform and forms the foundation for the Microsoft Modern Workplace. M365 is much more than that, and when coupled with Microsoft's Windows 365, a fully realized cloud PC, it becomes even greater.
Located entirely within Microsoft Azure, the original enterprise cloud, M365 is based on a simple selling point: Do everything everywhere.
In each department of your company, teams can effortlessly communicate, collaborate, share and work on files in real time, chat, hold online meetings, and interact with every other department. This happens in the office or remotely through any connected device your team members use: desktops, laptops, notebooks, or smart phones – virtually any internet-connected communications device.
Among competitors offering similar 'looking' cloud app suites, Microsoft's Cybersecurity is second to none. It is widely recognized as superior to its closest runner-up - the security offered in Google Workspace, Google's update of the G Suite app bundle, which is similar to M365 but more limited. Amazon Web Services (AWS), which is the true newbie to this field – offers up a few productivity apps, but is not yet in the same ballpark as M365 in terms of seamless collaboration and security.
M365 has something that enhances the activity of every department within a company. Not every company has a manufacturing plant management office, legal, or in-house IT Services, but literally every enterprise has these three, and M365 is a huge boon to running these departments:
Upper Management can easily track and analyze the reporting from each department to map out the direction of the departments and the company as a whole.
Sales can easily set up and manage productivity, marketing, calendaring for appointments and follow-up, proposal and quote creation, and time and territory management among other aspects.
Human Resources has the tools to easily monitor the time management and progress of employees as well as integrating a more thorough knowledge of disciplinary actions, complaints, and employee benefits.
The Office 365 contained within M365 boasts the latest versions of the same stable of apps that businesses have long relied upon. Word, Excel, Outlook, PowerPoint, OneNote, Teams, SharePoint, and 1Tb of storage on OneDrive are all included in the Business Basic Plan.
The full gamut of offerings - depending on the plan – also include:
Teams
Skype for Business
Exchange
Kaizala Pro
Stream
Whiteboard
Forms
Power Apps Development
Viva/Viva Connections
Yammer
Planner
Groups
Bookings
Power Automate
Delve
Stream
Graph
Compliance Capabilities
For a breakdown of each plan, please review the official Microsoft 365 site.
Aside from Windows 10 Enterprise and Enterprise Mobility + Security (EMS), much of what constitutes Microsoft 365 is not on the surface. The advance security management, analytic, and machine learning capabilities are what truly sets this offering apart from its predecessors. These factors allow for continuously improving ease of use for administrators and end-users.
Frequently Asked Questions
Q: Is Google Workspace better than Microsoft Office?
A:  Which one is better depends on the nature of your business and your staff – what you do and what you need. IT Support LA is a longtime partner of both Microsoft and Google, so we have no dog in this race. We have clients who prefer and use one over the other. Our opinion is completely objective, having installed and worked with both models.
Microsoft offers a vast array of features – much more than Google. Longtime Office users tend to prefer Microsoft 365 because they utilize more of the many features available. People who are new to either platform or who have simpler needs prefer the ease of use Workspace offers – and they either don't need or don't know about all the extra features that Microsoft has. The security on Microsoft 365 is widely regarded as being much more bulletproof than Google's.
There are a number of 'unbiased' evaluations and comparisons to be found online, but take those with a grain of salt – many have strategic partnerships with one or the other, so they may slant the comparison to favor the company that puts money in their pocket.
Try a free trial on both and see.
For our own comparison, please see our page 'Microsoft 365 vs Google Workspace'.
Q: Does Microsoft sell your data like Google?
A: Microsoft specifically states: "Microsoft will use your customer data only to provide the services we have agreed upon, and for purposes that are compatible with providing those services. We do not share your data with our advertiser-supported services, nor do we mine it for marketing or advertising. If you leave the service, we take the necessary steps to ensure the continued ownership of your data."
Google makes no such guarantee, and has been caught with a hand in their users 'Data Cookie Jar" more than a few times.
Q: Who are the big 3 cloud providers?
A: According to Gartner's research and evaluation, the Big Three are Microsoft, Google, and Amazon Web Services (AWS). They have the most complete platforms as well as the largest market shares of the cloud services environment.
Q: Is Microsoft 365 free?
A: There is a 30 day free trial available, and free consumer online versions of Office, but the M365 a business needs is a subscription service billed monthly – although a better per-user price is available for signing up for a year or longer. Plans are available HERE.
Find out how this will benefit your business
As a longtime Microsoft Partner, IT Support LA is very well versed in all things Microsoft, including helping clients determine the right M365 Plan to fit your business. For a FREE no-strings consultation, please either fill out the form on this page or call us at:
818-805-0909