Claim Your IT Support LA Experience
FREE For 90 Days!
Welcome! To the IT Support LA family.
You are here because you are trying to find the balance between sane budgeting and the understanding that your systems still need protection and your employees still need support – whether it's from home or from the office.
So, what is it exactly that IT Support LA offers?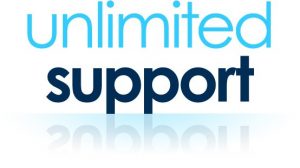 IT Support LA is an award-winning IT Support company focusing on supporting local business in the Los Angeles area. Our company has won the 2018 and 2019 best IT Services company in Los Angeles by the Small Business Expo Administration for delivering unparalleled support experience, maintaining the IT ethic code while meeting client's budgets.
We offer our All-Inclusive service package to you, for the first 90 days, at absolutely NO COST, as a way to help you keep your business profitable without compromising on your IT needs.
Our services include:
Unlimited Help Desk
Unlimited On Site Visits(if applicable)
Backup, Disaster Recovery & Continuity
Cloud Support
Email Support
Vendor Management
Cybersecurity
Consulting Services
Proactive (True Proactive!) monitoring services
And more…
The process is very simple. Please fill out the form below and one of our representatives will reach out to you SAME DAY to discuss steps forward.
There are no contracts, and no hidden fees.
This offer is to help your business to stay protected and your employees to keep being productive, in hopes, that together we will get through this on the winning side.
Please be aware, due to the high costs involved on IT Support LA part, we will be offering this package ONLY to the first 10 companies.
* this offer is valid for new customers only 
** this offer is valid for companies with 50 employees or less. For all others, please reach out to info@itsupportla.com to discuss incentives for your organization