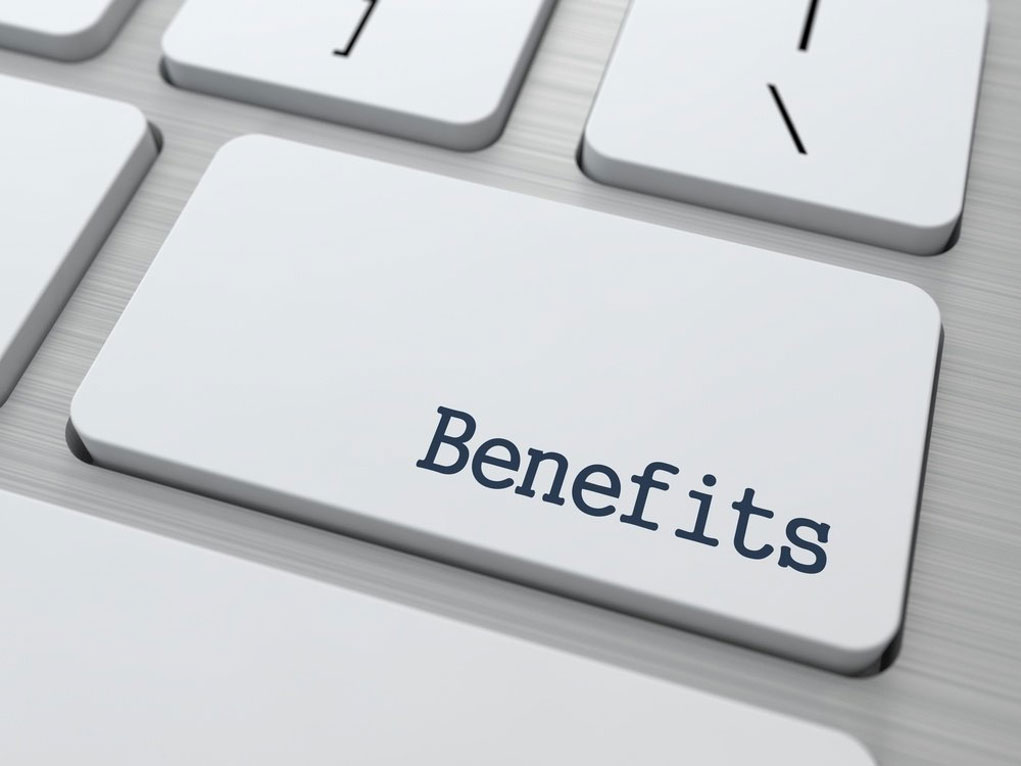 The short answer might be 'Peace of Mind', but there is much more to it than that. Of course, the benefits depend on what you are used to. From start-up to today, many companies have taken similar paths.
Take for example the average, home based business: Originally a one-person operation, usually the owner, a friend, or relative sets up the single computer needed. As the business grows, the IT needs generally don't change until there are at least five users, usually ten.
The employees now need to be able to share information, so a server is installed to connect them all. This is where the original simplicity goes by the wayside. Business is going well, the owner gets too busy and the IT needs outgrow the friend or relative how may have been pitching in to help.
Perhaps for a time, they call on a local 'IT guy' who operates on the obsolete 'Break & Fix' (B&F) models of service: Something breaks, the IT guy comes out to fix it and bills for his time and any materials needed.
As the business continues to grow and the employees are increasingly busy, any downtime becomes more of a liability – a threat to the bottom line if orders are not filled or services not provided on time. The company has certainly reached that plateau where Managed IT Services become cost-effective.
There are many benefits that a Top-Notch MSP can offer. Most fall under these four crucial areas:
1: Cost Savings
These savings are not just about the hours the B&F IT guy charges, but also about the very real cost of downtime. What is the loss of a customer worth? No business owner wants to have to calculate that after the fact. It is time to take good look at a Managed Service Provider (MSP).
The term 'MSP' has become a buzz word for IT providers, just like the term 'Proactive', but many 'IT guys' who throw these terms out there are neither one. The simplest and first test is: do they provide 24/7 remote monitoring and repair? If they do not, move on to a true MSP.
Top-Notch MSPs, like IT Support LA, operate on a subscription or retainer basis: A Flat Fee per user for all-encompassing support. You, the client, is billed monthly (occasionally on annual basis) for all services, including Help Desk remote monitoring and Onsite Technician visits.
This allows you to evaluate the MSP's cost-effectiveness going forward and will reconcile the pile of separate bills the B&F IT guy has generated. Up until this examination, many up-and-coming businesses had only a vague idea what they were truly paying for IT. Often, it takes reaching a 'tipping point' in the cash outlay for IT that brings a business to our door.
The fact is, an MSP can generally offer a vastly superior scope of services for the same, or less money than the B&F IT guy. The best MSPs tailor a solution specifically for what you need. Mid-level MSPs might have 'Gold, Silver & Bronze' Plan offerings which tend to be expensive as they typically include extraneous services that you don't need. This cookie-cutter approach leads to an inferior MSP trying to 'Shoehorn' you into one of their Plans, which produces a less than optimal fit, both in cost and in services.
A Top MSP performs 'Discovery' on the business, which not only tells them what IT infrastructure your business has, but by listening to you, they discover exactly what you need. The MSP then produces a proposal and a Service Level Agreement (SLA) that's customized to the customer's precise needs, allowing them to efficiently manage hardware and software, increase productivity and reduce the total cost of application ownership.
How Does the MSP Keep Costs Low?
A major factor is True Proactiveness. The MSP knows everything about your system and predicts the potential for future problems, like hardware that will reach capacity or become obsolete, software interactions with the system which cause issues, to licensing, back up, and disaster recovery procedures and testing.
By maintaining the network proactively, there are much fewer 'surprises', so the MSP and its technical staff spend less time on your system, saving on man-hours and emergency measures. The best MSPs, like IT Support LA, know to pass these savings on to you, the customer. Now that is a true Win/Win situation.
2: Taking Care of Business
TCB. That is what the MSP want you to be able to do: spend your time on the core nature of your business, NOT on IT issues, keeping your focus on revenue-generating activities and innovation. At IT Support LA, we like to say that we make IT 'invisible', and as our clients know, it's usually a matter of us calling them rather than them calling us. Much of what we do is happening while your staff is working – unaware that we are doing anything at all.
You Take Care of Business, and we will too.
3: Vendor Management
As referenced above, we keep your staff from spending much time on IT issues, but what about the other components that make up your overall business communications?
You have the Internet, probably VoIP internet phones, printers, scanners and software programs.
Take this scenario: The VoIP phones are down. They blame the internet, The internet blames VoIP. There's nothing your MSP can do – or is there? Instead of you having to juggle phones with your vendors, we step in as your Vendor Managers. We take every aspect of your communications under our umbrella, coordinating with your vendors for a speedy fix. The internet or VoIP reps can't blow smoke at us – we talk their lingo.
By having one party responsible for communications, it takes that burden off your staff's shoulders. Then the issue doesn't feel like a 'Circus of Technology' anymore. We are the Ringmaster – we step in and make sure all the rings in the show are performing on cue.
4: You, Your Future, and Your Technology Partner
As technology advances by leaps and bounds, the MSP ensures that your growth and development stays up-to-date. You need to be able to scale your resources up or down as new situations demand, especially in a period of larger than usual expansion. Of course, there will be hurdles in growth, but with an MSP acting as your virtual CIO, you will be well positioned to avoid drastic, technological 'growing pains'.
The best MSPs look at all technology that will improve productivity in all areas of your business, not just IT. Perhaps your expediting people could benefit, perhaps your sales force. An MSP like IT Support LA is also a business that experiences those factors as well. We see everything from HR to transportation.
Top-Notch MSPs like IT Support LA, proactively explore and identify technology that enhances and improves all manner of support for the client's key business objectives.
About IT Support LA
We embody each and every aspect of the true, top-notch MSP. Our methodologies are iron-clad, yet adaptive to your environment. We are entering our 19th year serving the Greater Los Angeles and Ventura County areas. We have continuously scaled our growth to ensure no 'growing pains', and our technicians are never finished with 'school' – the IT landscape, as well as the nature of Cyber Crime changes constantly, and we maintain that if those who are not a step ahead are far behind.
It is just this philosophy that has made our company award-winning:
o 2 Years awarded Best IT by the Small Business Expo
o Awarded 2nd best company of any type in the US by the Small Business Expo
o Awarded Best IT in California by Channel Futures
o 3 years listed as one of the Top 501 MSPs in the World by Channel Futures
Please call us for a FREE consultation by phone, and we will help you establish safe, reliable, and cost-effective solutions.
818-805-0909