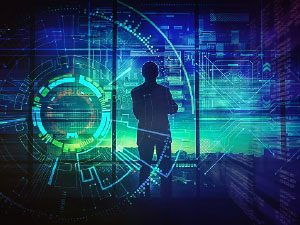 There are a number of types of Managed Services, although the predominant association is that Managed Services denotes Information Technology in general. It's akin to any tissue being called a Kleenex, although there are numerous brands.
Individual Managed Services are components of what an all-encompassing Managed Service Provider (MSP) offers. The breakdown of these typically include:
Managed Cloud Infrastructure
Cloud infrastructure management handles computing, storage, network, and IT. Some providers may also offer virtualization services for apps, software, operating systems, etc.
Managed Print Services
With Managed Print, a provider will remotely assist with data and file infrastructure. It's often best for organizations with complex file management needs.
Managed Security
This is often a stand-alone service for remote security infrastructure. It covers everything from BDR solutions to anti-malware options, keeping them updated in real-time.
Managed Software as a Service (SaaS)
Providers offer a software platform, typically license or subscription-based, for businesses. Examples include Office 365, universal communication software, and anti-virus software.
Managed Wireless and Mobile Computing
After the surge in remote workers due to COVID, this is integrated more and more into any MSP's menu - managed wireless and mobile computing will implement wireless connections. This service is useful for businesses that don't have the capital to invest in setting up their own. Additionally, organizations can utilize this service for internal networks.
Managed Communications
Encompasses messaging software, Voice over Internet Protocol (VoIP) phone systems, data, and video. There are some MSPs that offer third-party call center services, although this is not typical.
Data Analytics
This offering is more in line with Marketing or Sales Consulting. It provides analysis of business intelligence to target specific trends, creating roadmaps for increased business performance. Not usually in the wheelhouse for most MSPs.
This shows the diversity in the managed services market. Companies can find coverage for every aspect of their IT, although some of the above are 'fringe' elements. Whether they need a little or a lot, they can use an MSP to cover their needs as the staff infrastructure would be too expensive to bring in-house. It's easy to find solutions that work within a small, medium, or enterprise-level business budget (especially with flexible service-level agreement plans).
What Makes an MSP The BEST?
For the Best MSPs, there is no such thing as going 'above and beyond' – it is all part of being your technology partner.
The Best MSPs will concentrate on you. When interviewing MSPs, look for those who ask questions designed to craft a Service Level Agreement (SLA) based on your requirements, not on some prepackaged 'Plan' they offer. You get everything you need, with no extraneous services that you don't need.
If an IT candidate is pushing a prepackaged Plan, call them A, B or C, on you, based only on the number of users, they are more than likely hacks. Any MSP that treats your needs as fitting into one of their programs does not have your best interests in mind. Many IT providers call themselves MSPs but are not, in the true sense of the term.

A True MSP Will Offer These Services (At a Bare Minimum):
For a Fixed Price per month, the MSP needs to provide:
Unlimited Help Desk
Unlimited on site for troubleshooting and repair
Network & Server Optimization
IT Budgeting & Road Map
Comprehensive Cybersecurity
Vendor Management
Proactive monitoring
Reporting
Guaranteed Response Time
The last, #9 is separated because it is the most important to clients, but all of these need to be precisely spelled out in a Master Service Agreement (MSA). These are the minimum requirements, but consideration needs to further services, such as Cloud Backups and Disaster Recovery.
Technology drives even the most 'non-technical' seeming enterprises. A law firm does not sell technology, but to perform their legal services, they rely heavily on it.
IT is essential, and fortunately there are Top-Notch Managed Service Providers such as IT Support LA that are competitively priced, with all the experience and expertise needed to keep your own business secure and moving forward.
About IT Support LA
We embody each and every aspect of a Top-Notch MSP. Our methodologies are iron-clad, yet adaptive to your environment. We are entering our 19th year serving the Greater Los Angeles and Ventura County areas. We have continuously scaled our growth to ensure no 'growing pains', and our technicians are never finished with 'school' – the IT landscape, as well as the nature of Cyber Crime changes constantly, and we maintain that if those who are not a step ahead are far behind.
It is just this philosophy that has made our company award-winning:
o 2 Years awarded Best IT by the Small Business Expo
o Awarded 2nd best company of any type in the US by the Small Business Expo
o Awarded Best IT in California by Channel Futures
o 3 years listed as one of the Top 501 MSPs in the World by Channel Futures.