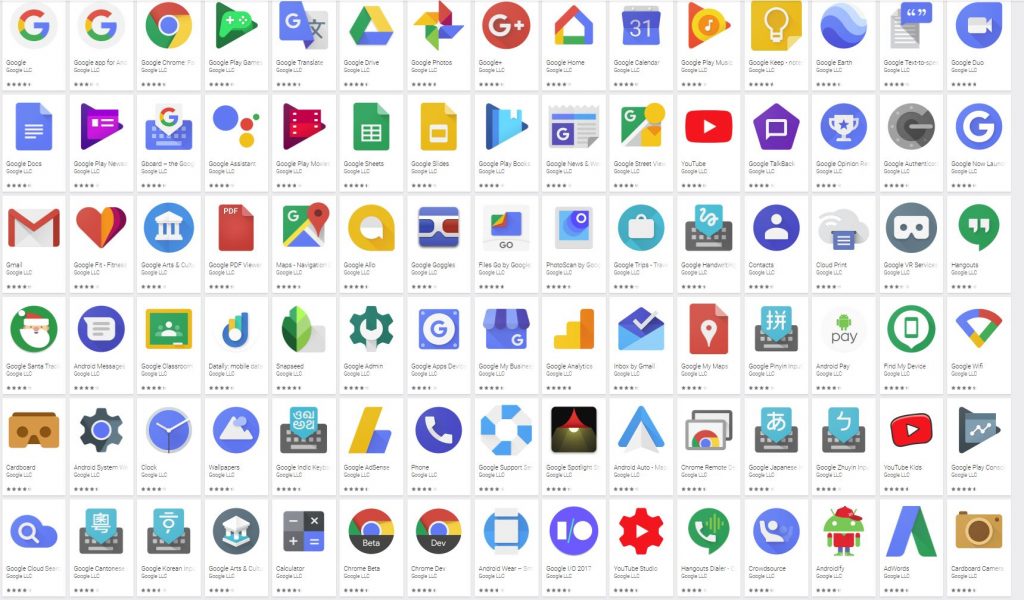 No, Google Roulette is not yet another new or rebranded offering, and the speed at which apps and services come and go it's more like a game of 'Whack-a-Mole' than roulette, but no matter how many names change, one just has to hold on while massive corporations like Google and Microsoft consolidate their apps and services into more cohesive platforms.
Picking and choosing between all of the computing and data storage options available today is like eating at a sprawling buffet. What to pick? Many of the options we can put on our 'technology plate' are very similar to other items available. As a Managed IT Services provider and prominent member of the IT Support Los Angeles Community, most of our clients at IT Support LA have graduated to larger, more inclusive platforms like Google Workspace or Microsoft 365.
To continue with the food metaphor, stand-alone platforms like Google Drive and Google Cloud are like ordering everything Ala Carte and juggling your entrees and side dishes to make for a balanced meal. Setting up your electronic communication services in that manner soon becomes unwieldy and aggravating, and undoubtedly requires more intervention by your IT HelpDesk team – or even worse if you still use a paid-by-the-hour IT services 'Guy', because then you have to wait for him to show up and figure things out. All the more reason to graduate from those platforms and to a Managed Services Provider as well.
It is just that sort of unwieldiness that prompts Google to replace and consolidate their old-style piecemeal offerings – Google first introduced G Suite, then re-created it with vast improvements to become the new Google Workspace. Likewise, Microsoft has gathered together its various apps, including the very popular Office 365, into Microsoft 365. Both platforms offer everything you need and use in one place and both have new User Interfaces (UI) which make multitasking with different apps easy and intuitive. Both platforms provide for a higher level of Cybersecurity than does a handful of separate apps.
This type of apps and services roulette is not uncommon in the technology world. Google in particular has made great strides in corralling their stand-alone offerings into one place: Google Workspace. With the new User Interface (IU), this is a much better, more intuitive platform for their various apps and services. Microsoft is doing the same with Microsoft 365, which incorporates many of its offerings, including Office 365.
Is Google Cloud Storage going away?
No, but Google has made changes to its online storage policies beginning June 1, 2021, which will impact Gmail, Google Drive, and Google Photos. Google will no longer allow unlimited free storage on Google Photos. Previously, high-resolution photos and videos had not been counted against the storage space (15GB on free accounts) allowed, but this policy is only directed at uploads after June 1 – previously stored photos and videos will be 'Grandfathered' in and will not be affected.
In addition, they have announced that once a free account has shown no activity for 2 years, its content will be subject to deletion. Google will send emails and notifications through its products to subjects that are in line for content deletion. This will have no impact on paid accounts like Google One – IF they are members in good-standing and within their storage limits.
With the availability of Google Workspace, it is no longer necessary to juggle various storage methods or the available apps and services.
Is Google Drive being discontinued?
Not per se. Part of the confusion stems from the fact that the words 'Google Drive' by themselves mean different things until further clarified. Back in 2018 there was much ado about the termination of Google Drive, but it was only the Google Drive app - which was a different entity from the Google Drive service. The app was replaced by Backup and Sync, which is now being phased out in favor of Drive for Desktop, which will essentially provide all of the features you're already familiar with.
Frequently Asked Questions
Q: Is Google Drive free to use?
A:  The most basic version is free, with a limit of 15GB storage. To obtain more storage space, you must upgrade to a paid service, like Google One, which at its most basic level, gives you 100GB, which is still not very much as we are now living in a Terabyte (TB) world.
Q: Is Google Drive the same as Google Cloud?
A:They seem pretty much the same at first glance, and the differences seem slight, but they are not. Both perform similar functions in terms of data storage and both are in the cloud, but they are very dissimilar in many ways. Google Drive users are being encouraged to switch to Drive for Desktop as the old Google Drive will no longer be provided with Backup and Sync.
Google Drive: Setting up a Google account allows access to all Google services, including Drive, Gmail, Photos, Docs, Sheets, Slides, Forms and Keep. It is a manageable platform for personal use and very small businesses as the storage capacity is only 15GB. In effect, the storage capabilities operate much the same as a computer's hard drive, but any documents, photos, audio, and video files are stored in the cloud on Google's servers rather than locally.
Google Cloud: The full name is Google Cloud Storage (GCS), which stores its customers data online, specifically in the Google Cloud Platform (GCP). which provides much stronger Cybersecurity than Google Drive for storing backups as well as much more storage space.
Customers of both of these applications are advised to either upgrade to Google Workspace or make other plans as many of both platforms' features are being discontinued in favor of the new all-inclusive platform.
Q: Can you share a workspace in Google Drive?
A:  You can share the files in your Drive workspace with anyone in your organization by providing them with a link.
Q: What is Google Drive desktop?
A: Google Drive for desktop consolidates Drive and Backup and Sync into an easily navigated desktop app that allows you to stream your files directly from the cloud to your desktop. This will not only save bandwidth and disk space, but all files in the cloud are automatically updated, so when you open one, you can be assured it is the most recent version. Read more at Google Support.