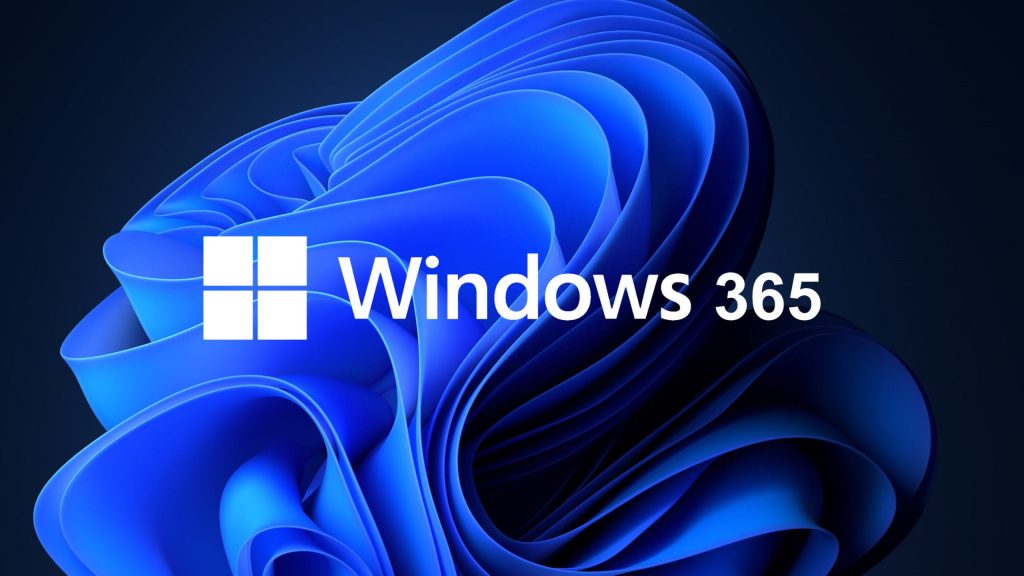 With the unveiling of Microsoft's Windows 365, we enter a new era of simplified productivity for a vastly and recently populated remote workforce. The connectivity and Cybersecurity demands of Hybrid work, where employees may not only work from home, but in the office and in the field, have always been present in the modern model of doing business, but never more so since the onset of the COVID pandemic.
IT Support LA is proud to add Windows 365 as a strong addition to the services we offer. As a Managed IT Services provider and prominent member of the IT Support Los Angeles Community, we have long been a Microsoft partner offering a vast array of services, from Office 365 and Microsoft 365 to the virtual desktop services through Microsoft Azure. VDI (Virtual Desktop Infrastructure) relieves many of the headaches of an earthbound local network.
Windows 365 is NOT designed to replace Microsoft Azure Virtual Desktop, although W365 makes desktop virtualization an attractive option for many Small and Mid-size Businesses (SMBs) with simpler (yet still necessary) IT support requirements – specifically in terms of the expertise needed to manage and implement a VDI (Virtual Desktop Infrastructure), which is in short supply among garden variety 'IT guys'.
Melissa Grant, Director of Product Marketing for Microsoft 365, said in an interview with CRN: "We wanted to make sure that we were creating something simple enough for an endpoint manager to be able to use—so you don't have to have that Azure expertise or that VDI experience in order to be able to use Windows 365,".
What is the purpose of Windows 365?

Windows 365 is an easy way to implement desktops in the cloud
Until now, if you wanted something like a virtual desktop machine, you had to provision it on the server which is resource intensive or provision it on Azure - which is super expensive because it not only requires great knowledge of Azure, but it also requires management overhead - essentially you would need a high level resource IT Support provider, which many small businesses may not be able to afford.
Windows 365 is basically like the Azure virtual machines but already provisioned, removing the complexity and expense.
Microsoft has brought about a truly amazing thing with Windows 365. It's as if someone at a brainstorming meeting said, "Why the heck do we train all those IT support guys to do Azure and the work involved and then cross our fingers and rely on their abilities to get it done right? We have the servers, we have the techs – let's take this a step further and instead of just providing the cloud platform, let's create an already existing virtual desktop so the end user's business can just pay a monthly subscription easily obtain an incredible resource?"
For instance, you do not need to buy a laptop with 4 cores and 8GB anymore and pay $800, then maintain it, track it, inventory it, protect it, update it, back it up, and re-buy and reinstall everything if it's lost it or stolen.
You will still need some kind of hardware to run it on, but now you can use any cheap device because all you need from it is to have an internet connection. The VM itself handles all the resources and the load and you get fast local speeds - much faster than any local network you may be using at the moment.
Instead, pay a monthly subscription (see Microsoft's Plans & Pricing), and you can access it from anywhere on any device – ideal for the new Hybrid work environment.

Why do I need Windows 365?
If you need the enhanced simplicity and ease of conducting business across various locations and need your workers to be able to work, collaborate and share data through any device from desktops, laptops, smart phones, tablets, and so on, then you need to at least look at Windows 365. And don't be fooled by the age-old Mac vs. PC thinking: Windows 365 works just as well with either a PC or Mac-based system.
Using the Cloud PC Windows 365 maintains the famously High Microsoft Cybersecurity standards while streaming content, desktop apps, and settings from the Microsoft cloud to all manner of endpoint devices. Make no mistake: Windows 365 is both a physical computer as well as a cloud-based desktop virtualization service. I replaces device-based Operating Systems (OS) with hybrid personalized computing.
In effect, your desktop simply becomes a terminal to access the computing capabilities you need from the cloud where they are now hosted – not from your workstation or local network. However, switching entirely to the cloud does not mean you need NO local computing power.
Think of Cloud Computing as a futuristic Science Fiction movie where your brain is removed to a remote location, but it still controls your body, which needs to perform normally: walking, talking etc. Your body still needs the wherewithal to function, even though the thinking is performed far away. The cloud is the brain and the Windows 365 computer is the body (doing all the grunt work).
Once you place all of your computing in the cloud you really don't need the power of your old office desktop or laptop. All you really need is a terminal to access the applications you use – which are no longer taking up disk space and RAM (Random Access Memory) to house and run them. You still need disk capacity and RAM just to run things at a very basic, local level, but your cloud PC no longer does the heavy lifting. The RAM alone allows you to juggle windows and tabs on your browser as well as multiple open apps without getting bogged down. You can also make do with a less powerful CPU (Central Processing Unit).
Now, just because you've gone to 100% cloud computing doesn't mean you have to throw out your Dell and HP workstations, but a cloud PC will be a better deal when that old hardware reaches 'end-of-life'. The minimum lifespan is 3 years for most PCs, with a realistic expectation of 5 years and up to 8 years if they are meticulously cared for, depending on the quality of the unit's capacity for effective upgrades.
BUT: There is a good reason why new cars come with new tires - car dealers don't expect you to put your old tires on your new car.
The streamlined effect of using Windows 365 eliminates issues that are caused when software incompatibilities cause logjams or temporarily disrupt peripheral connections – such as printers and scanners, tying any type of virtual desktop services to older and slower workstations can keep those issues from disappearing.
Frequently Asked Questions
Q: What is included with Windows 365?
A:  As for the Windows 365 hardware itself, there are a range of options, detailed in Microsoft's Plans & Pricing.
W365 is a support platform for various configurations of Microsoft 365 as well as stand-alone versions like Office 2021, but does not include them. Pricing plans for Microsoft 365 Business can be found HERE.
Q: How do I use the cloud on my PC?
Q: What does a virtual desktop do?
A:  Simply put, virtual desktop services allow for seamless and secure access to the company network from any device anywhere, provided the device is connected to the internet. To the employee looking at the monitor on their work desk, there will be no apparent difference, but if you're in the field and realize you made an error on a report that a co-worker will be using in a presentation before you get back, you can fix it and save it with your smartphone.
Q: Is virtual desktop safe to use?
A: It is more secure than a traditional local network, as all the data is stored on the VDI severs. No traditional means of electronic or internet communication is 100% bulletproof. There are loopholes when VDI is just a component of the network, but by taking all operations under its security umbrella, Windows 365 offers state-of-the-art security.
Ask us about Windows 365 and Microsoft 365
IT Support LA has been providing and installing Office 365 (now Microsoft 365) and migrating all data for many years, and we are very excited to offer Windows 365, which turns a high-productivity product into a complete service which seamlessly enhances all areas of any company's network productivity. Please call us for a FREE consultation on how either or both of these platforms will undoubtedly increase your own business productivity.
This offer includes a FREE, no-risk network and security assessment to determine where the benefits will help you the most. There are no strings and no obligation to EVER hire us as your Managed IT Services provider.
Just fill out the form on this page or call us at:
818-805-0909