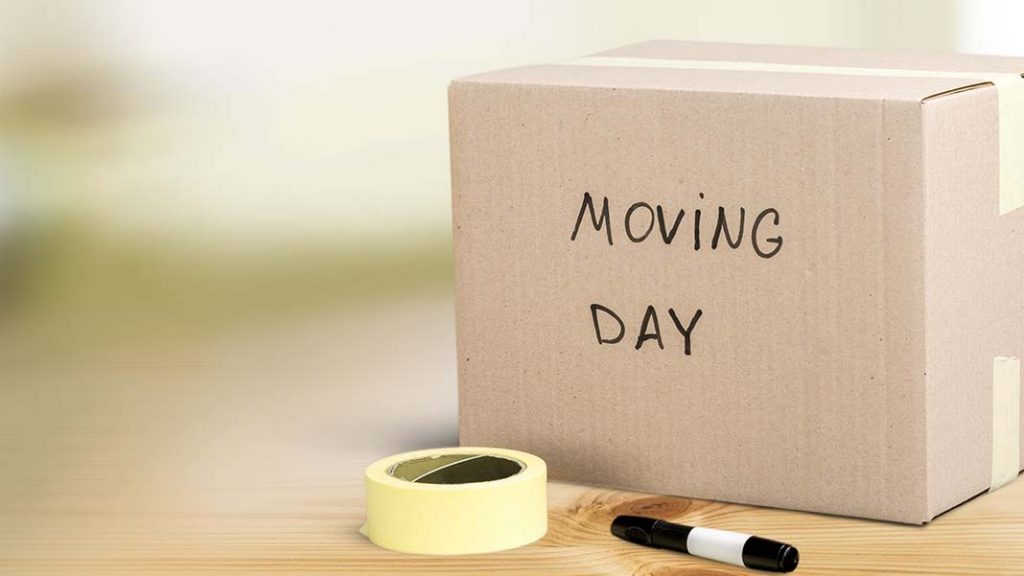 The uncertainty of 2020 caused by the pandemic  brought about by serious changes in which companies of all types conduct business – and for many, these changes are permanent.
After the lockdowns, record numbers of employees began to work from home, causing  flurry of activity among the entire IT Support Los Angeles Community, as secure and reliable remote connections to the office network had to be established immediately. As a longtime, prominent Managed IT Services  provider, IT Support LA had both the manpower and expertise to handle this transition – to the extent that we were able to assist smaller IT services firms accomplish those goals for their own clientele.
If you tried the doors to 50 professional offices in LA, you would no doubt find some locked, some open, but with a lot of empty offices and cubicles inside, and you would find a surprisingly small percentage that are fully staffed. Even in the waning days of the pandemic, the workplace is not going back to what had been normal.
The end result is that there is a lot of empty space around town that rents out at a high price per square foot (SF) rent. While downtown Los Angeles Reseda commands 10 times per SF ($400+) than Reseda ($30+) it's all too high of a price to pay if you're not using the space.
We're seeing the anomaly of companies that increase their workforce by 20%, but move to locations that offer 30 – 50% less space. Over the years, IT Support LA has provided network infrastructure moving services to many of our Managed IT Services clients as well as non- clients – firms with in-house IT Support, but lack the capability to install the cabling/wiring required at the new location, or to perform the physical move and reinstallation of the network equipment.
If unused, expensive place is your primary reason for relocation, any smart CEO will convene a panel to ascertain whether their new Work From Home or Hybrid Work model is truly a permanent situation going forward.
Should you relocate your business?
Let's face it: Whether for business or residential, nobody likes the actual move – even though people generally like their new office or home. Paying less rent is only one consideration, although overhead and cash flow are a prime concern for any business and may alone be a solid reason for relocation. Clutch performed a survey wherein they concluded that an office relocation had a positive effect on 68% of employees.
Relocation is a major transition, usually supported by several important factors, and no company rushes needlessly into such an undertaking. In the past, businesses moved to acquire more space as they grew, whether it's a manufacturer needing more equipment space, a larger loading dick and product staging area or a professional firm in law, accounting, finance, or medical that expands their employee based. These are not 'location-centric' businesses like restaurants.
Whatever your type of business and whatever your reasoning, you relocate because it is the answer to what is currently affecting your business in a negative way.
So: Now You're Moving…
How do I move my business to another location?
First, there are TWO office moves going on:
1) The IT infrastructure – all hardware and peripheral devices.
2) Everything else: desks, chairs, cabinets, tables, plants, etc.
It is important to recognize and plan meticulously for the two separate but distinctly different aspects of the office move. The IT infrastructure needs to be handled by a veteran, experienced IT consulting service, preferably a seasoned Managed Services Provider rather than a garden variety IT support 'guy'. If a business is still using the bookkeeper's nephew who 'knows something about computers' to hold their network functions together, a move like this can easily slide into disaster.
To avoid a disruption of business, the move should always happen on a weekend – two short days. Everything must be planned with the precision of a military operation. Your employees need to go home on Friday and go to the new address on Monday where everything is set up and waiting for them to log in and get to work.
For a thorough before, during, and afterward walk through of the planning involved, please visit our Office Moves and Office Move Checklist pages on this site.
The most important factor in an office move is to establish lead times as soon as the decision to move is made. Once the new site has been secured, the most critical 'first ball' to get rolling is the internet provider: Is the service you require available there. Internet providers such as Spectrum can take months to establish your new service. Your IT Services provider should be entrusted with this duty as they will undoubtedly have relationships with these providers.
And do NOT wait too long to procure the moving company for your non-IT office items: come that Friday night, those trucks need to be there. Depending on the type of site you are moving to, you may have to investigate the lead time required for all utilities. Renovating an abandoned warehouse in the City of Industry can be quite different than moving into an office in a Downtown Los Angeles high-rise.
Frequently Asked Questions
Q: How much does it cost to move an office?
Q: How can I make my office move fun?
A: Don't do it (just kidding). Your best bet is to get everyone involved (no – not in moving the refrigerator).
1) Get them excited about the move. Keep them in the loop. Uncertainty creates stress. Perhaps bring interested employees to the new site for a tour – show them their new spaces, break room, etc.
2) Make them feel that they are part of the decisions rather than someone who is subject to the decisions made by management. They don't have to actually be involved in the decision-making process; they just have to feel like they are. Make the aspects of the move open for discussion on an ongoing basis.
3) Ask for their input: What would they like to see in the new office?
4) Create a little friendly competition with incentives. First to box up and label their office stuff on the eve of the move wins a prize. Create an employee 'MVP' award (excluding management).
5) Parties! It's going to be busy, but take the time to throw two little parties:
A 'Goodbye' party to the old office, remembering how far you went in the old space – celebrate the employees with food and a few jokes (drinking is optional).
A 'Housewarming' party in the new digs. It's a great time to re-establish on where the company is going, thank the employees for playing their part and remind everybody that you are a family with common goals.
Q: Can you move IT infrastructure?
A:  Of course you can BUT: If you have 'questionable' IT support, it's best to seek out a qualified Managed IT Services firm with considerable experience in office relocations to manage this portion of the move.
Also, if you have had transitions in mind, but perhaps on the back burner – like moving from a local network to cloud-based operations, this is a good time to implement those changes – the same goes for pending hardware upgrades. Whey move workstations that you're planning to replace anyway?
Q: Do moving companies include insurance?
A: While a moving company should carry insurance, it's important to check the limits of their liabilities – every contingency may not be covered. Moving companies cannot legally sell insurance unless they have a licensed insurance agent on their staff (unlikely). If you wish to investigate supplemental insurance for your move, consult your commercial insurance agent. IT Support LA is not a licensed insurance agent, and therefore can not give advice except to point you in the right direction.
Planning an Office Move?
Contact us today! We have the experience to ensure a seamless transition. After the move, your employees will arrive at the new location to find their IT infrastructure ready and open for business!
Either fill in the form on this page or call us at:
818-805-0909