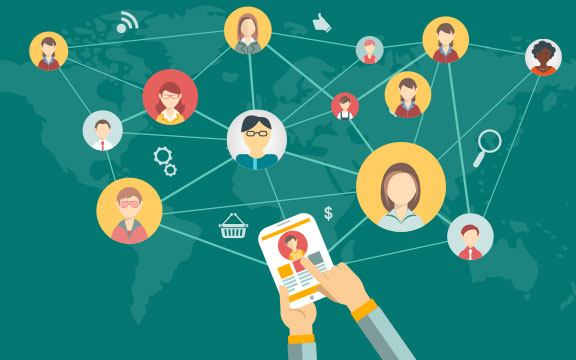 The concept of a remote workforce was already in the cards before COVID, which led to a steep and immediate increase of the numbers. Prior to 2000, remote work was a luxury perk generally reserved for executive management.
The impetus to expand telework started picking up steam with Federal legislation: The Transportation and Related Agencies Appropriations Act of 2001, which applied to Executive Agencies. While businesses don't always adhere to the notion that the Federal Government is the model of efficiency, business leaders began to take note and the issue was studied.
The ensuing growth of telework in the private sector was slow but continued to grow every year. By 2019, according to The American Survey Community, only 6% of the full-time American workforce were working exclusively from home - although Pew Research Center placed the percentage at 23%. During COVID, that shot up to 70%. As the pandemic eased, that number decreased to 59%.
Employees most commonly cite these three benefits to remote work: (1) lack of commute, (2) flexibility and (3) enhanced well-being. These benefits have influenced many businesses to continue offering remote options – while others are demanding a return to the office and meeting stiff resistance.
Since it appears that the remote and hybrid workforce are here to stay, how do you effectively manage the workforce?
First: Two things you should NOT do:
1) Avoid Micromanaging
Do NOT stray into thinking that 'work from home' status is an invitation to micromanage. Business owners may feel nervous if they can't see their employees working. If the remote workers meet or exceed their set goals, then that is your standard – not electronically 'looking over their shoulder' and jabbering at them. Leave them to their work. Have HR warn them if they fall behind. If no improvement is made, let them go. Micromanaging is like detention in school – the teacher is also forced to be there – it's a lose/lose scenario.
2) Do NOT become intrusive
Just because they work and live at home does not mean they are at your beck and call at any time. Treat their work schedules as if they came to the office at 8am, took lunch at noon, and left at 5pm. Giving them tasks or wanting to discuss ideas on Sunday afternoon when the game is on the TV is verboten! Employees should shut down the work computer when work is done.
The following are what you should do to effectively lead remote workers:
3) Maintain Inclusivity
Do your best to keep remote workers involved with the company culture and goals. It is easy for remote workers to feel isolated. They have little or no opportunity to observe their fellow employees and get a sense of the 'mood' of different employees, departments, and the company itself. Share progress updates on a regular basis - especially about how ongoing projects are progressing. Create a company 'bulletin board' that lauds accomplishments, announces new clients, and shares the types of challenges faced.
4) Schedule Regular Video Meetings
No matter what tool you use for videoconferencing – keep it on a schedule for departments, teams and those involved in special projects. Every employee should see, hear, and interact with fellow co-workers on a weekly basis. The cohesion that between team members depends on the regular ability to communicate in real time and videoconferencing maintains existing relationships, allows new relationships to develop, and team members grow to trust and count on each other.
5) Encourage Social Interaction
There's always work - but allow employees the leeway to socialize – just like they do in the office. Create a category in Teams Chat for just plain gabbing. Employees appreciate the presence of a 'new electronic water-cooler' – just make sure the work is still getting done on time. Just like regular work meetings, this helps foster more better relationships and cohesive, productive teams. Remember: "All work and no play makes Jack (or Jill) a dull boy (or girl)."
6) One-on-One Meetings
Just as it happens in the office, management and employees should engage in brief meetings on an informal basis. These should NOT feel like a 'performance review,' which should be done periodically as well. Casual meetings that focus a little on work and a little on social aspects help to build trust and accountability and can provide employees the opportunity to share perspectives they may not want to bring up in group meetings.
7) Provide Appropriate Access to Company Resources
This would be implemented in cooperation with your IT Support, who can set up zero trust security measures and levels of access. Universal access is not necessary or advisable, but the regular and dependable ability to tap into network tools is imperative to enhanced productivity.
8) Provide Reliable Technology
It stands to reason, that productivity with a remote or hybrid workforce depends on technology. The ease with which day to day activities can be performed cements employees' confidence in the company. From communications to file sharing for collaboration, workers need a permanent 'YES' response (although there will be glitches) from the network as they perform their duties. Cloud services like Microsoft 365 or Google Workspace make this a breeze. Your IT services team needs to implement bulletproof Cybersecurity and regular data backups in the event of a disaster or cyber-attack. Dependable technology is a boon to both management and the employees.
Frequently Asked Questions
Q: Is working remotely secure?
A:  Not automatically, but it certainly can be. The rushed transition to remote work after COVID separated the wheat from the chaff in the IT world. So many connections were badly set up that IT Support LA gained a roster of new clients after we were called in to repair damage and set things up correctly.
Q: What is the protocol for secure remote network connection?
A: Without going into volumes of tech-talk, the basic protocol is SSL VPN (Secure Sockets Layer/Virtual Private Network). This creates something like an impenetrable 'tunnel' between the remote worker and the office network. Encrypted, it connects directly with the firewall for network access.
Q: What is the most important quality of being a remote worker?
A:  While all the standard qualities of any employee still apply, when in a remote environment, the ability to communicate effectively stands out as the #1 desirable quality.
Q: What makes a great remote manager?
A: A great manager is one who implements the strategies laid out in this blog, but the two most important attributes of an excellent manager is the ability to be Visible and Approachable. Employees need to know that the manager is always there for them and engages in free and frank discourse.
How secure is your network?
As a reputable member of the IT Support Los Angeles community since 2002, IT Support LA offers a FREE, no-risk network and security assessment. It is a non-intrusive scan that allows us to deliver a comprehensive report that is yours to keep. No strings, and no obligation to ever use our Managed IT Services.
The best defense is the best Cybersecurity to protect your data from theft, and a top-notch Managed IT Services firm to ensure continued reliability and defenses against newly emerging threats.
With our 100% Money Back Guarantee in writing, we offer a risk-free way for prospective clients to try us out. Because we do not require a 'hard' contract, our clients can fire us at any time with 30 days' notice. We have to be good.
Need Mobile Device Security Solutions?
No matter what size company you have, mobile device management is vital. Contact us to learn more about our endpoint security solutions.
Among the Managed IT services we provide:
IT HelpDesk Service
Onsite IT Support
Cybersecurity
Cloud migration and management
Email migration services
Backup and disaster recovery
VoIP phone systems
IT disposition and recycling
Office moves
White label services (IT to IT)
For more information, or to receive your FREE no-risk network and security assessment, just fill out the form on this page or call us at:
818-805-0909