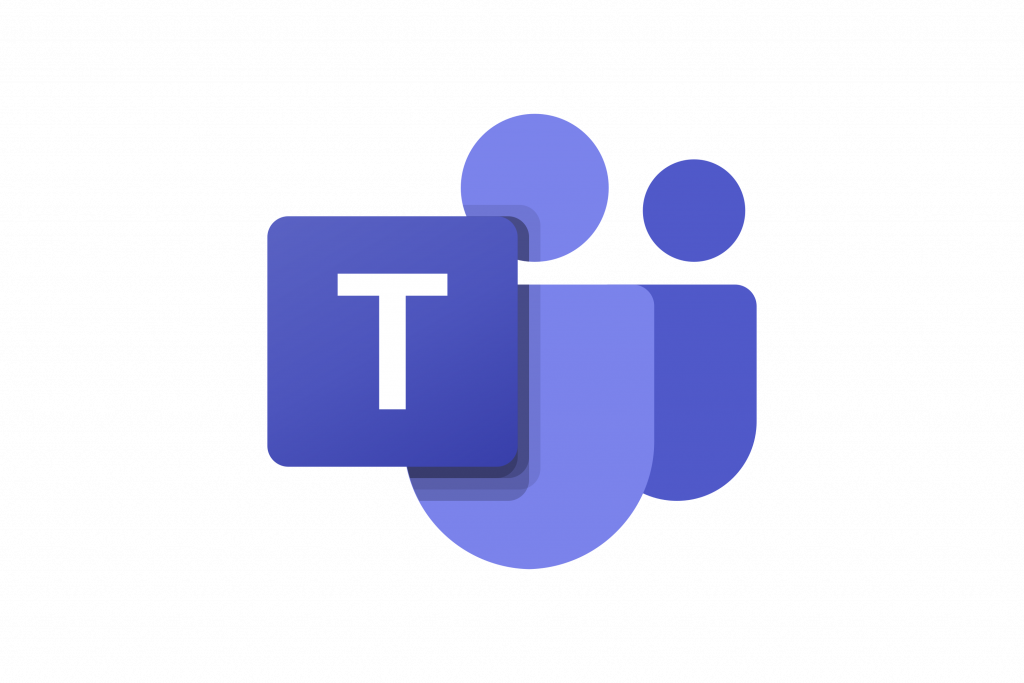 Microsoft Teams is a video conferencing tool, a team messaging channel, and a tool for in-app co-authoring, just to name a few. Introduced in 2017, the popularity of Teams skyrocketed since the COVID outbreak.
MS Teams' user numbers jumped from 20 million in November 2019 to 75 million in April 2020. As of this year, Microsoft reports a user count of 270 million for the platform. According to BusinessofAps.com, Microsoft Teams is now "By far the most popular business communication platform, vastly outperforming Slack's 18 million active users". It's
One of the aspects of Teams that makes the app popular is also one that can make the setup complex. It has many moving parts, but they need to be well organized to use them effectively. It is requisite that users need to have a chance to learn the system and train on best practices.
What are the capabilities of Microsoft teams?
First, let's examine the different areas of Microsoft Teams and what they can do. Then, we will provide a simple setup checklist to help get your team up and running productively.
Teams is like a virtual office in the cloud, a centralized hub where employees talk, manage tasks, and collaborate much as they would in a physical office. But it is not constricted to company employees - there is also an external communication component, so you can use the app to video conference with anyone. You can also create dedicated chat channels for employees, clients, and vendors.
Some of the main features of MS Teams:
Siloed chat channels
Security for team communications
Integration with Office apps
Integration with 3rd party apps
File sharing
Video and audio conferencing
VoIP phone system (with an extra add-on)
The ability to keep all team resources in a single place

What versions of Teams are there?
There is a free version of Microsoft Teams , which is good news for small businesses. If you sign up for a Microsoft 365 business plan, you get the app included, but with a few more features.
Microsoft has also been pushing MS Teams for personal use. It may be very useful to keep better tabs on your kids, manage your private affairs, and arrange family video calls or PTA meeting collaboration. It's versatile and scalable.
Setting Up Microsoft Teams: A Checklist
1) Set Up Your Teams/Departments
One distinct advantage is that Teams allows you to set up specific areas for your groups to collaborate. Do not want people or even departments to set these teams up on their own – you could end up with a disorganized mess. You can have a general chat for the entire company, but there is no reason to include HR or Accounting in an area used by Tech Support. Executive management, with assistance from IT support, should maintain control of setting up groups for communication.
Some ideas for setting these up:
Set up teams by department (accounting, marketing, HR, IT Support, etc.)
Add a company-wide team (where everyone can collaborate)
Set up teams by role (office managers, executives, team leaders, etc.)
If you mirror the non-virtual hierarchy of your organization, that's generally a good place to start. Secure different teams so only invited users can see or access any of the content in that team.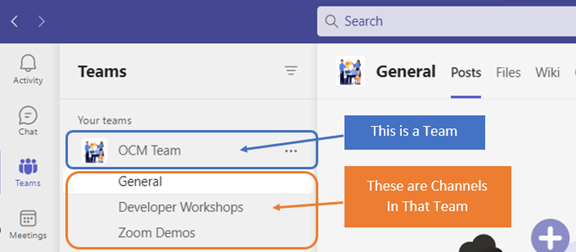 2) Add Team Members
Add the members allowed to take part in each separate team. These would be people that can see the resources posted in that team area. It would normally be the members of the department or group that the team is designed for.
3) Set Up Team Channels
Channels would be the next to be set up after establishing your teams and their members. Team channels help organize conversations.
For example, within a team set up for your marketing department, you may decide to add three channels to further compartmentalize communications. This keeps conversations more topic-focused and makes it easier to find things. For instance, you could add channels for:
Website Management (for response/inquiry online forms)
Social Media
Offline Advertising (direct mail, etc.)
Team channels are another area over which you want to maintain control. Don't let everyone set up channels without a plan. Things can get messy fast.
4) Set Up Team Tabs
Tabs are a great way to foster productivity. Use them for websites that team members routinely access – rather than going to 'bookmarks' the tabs put them right there. For example, when your accounting team needs to access a tax reporting website. Inevitably, there can be time wasted asking for that link or a login. This is especially true if someone is filling in for a co-worker.
You can add that website link and info to the Tabs area at the top of the team channels. Just click the plus sign to add a new resource and consolidate things for your team members.
5) Schedule MS Teams Training
This is a MUST! One of the reasons that company initiatives fail is that users weren't properly enabled through training. If users aren't trained on using MS Teams, then they'll revert to using whatever they used before (usually a slower method). This negates the benefits of moving to Teams when not everyone is onboard or up to speed.
An excellent suggestion is to work with a Microsoft professional to train your teams. It doesn't have to be someone from Microsoft – it can be someone from your IT support team – especially if you use an outsourced Managed Services Provider (MSP), because this type of thing is normally included in your monthly fee. If you use a Time & Materials (Break/Fix) IT vendor, they charge by the hour – and this would be an extra cost.
Your IT services can provide tips on the most productive features. They can provide short-cuts to your employees' learning curves quite a bit! Make sure to have a realistic timeframe. After training, survey users on whether they feel that all of their questions are answered or if they need more training.
Need Some Help Implementing Teams in Your Organization?
As a longtime Microsoft partner, IT Support LA is extremely well-versed in all key Microsoft apps and programs. We can help you over many of the roadblocks that organizations face when starting with Teams. Contact us today for a free consultation to enhance your collaboration and productivity.
Frequently Asked Questions
Q: How much does Microsoft Teams cost?
A:
Microsoft Teams Essentials at $4.00 per user per month.
Microsoft 365 Business Basic at $6.00 per user per month.
Microsoft 365 Personal at $6.99 per month.
Microsoft 365 Family at $9.99 per month.
Microsoft 365 Business Standard at $12.50 per user per month.
Q: Do I need Microsoft 365 to use Teams?
A: Straight from Microsoft: "If you don't have Microsoft 365 and you don't use a business or school account, you can get a basic version of Microsoft Teams. All you need is a Microsoft account. To get a basic free version of Microsoft Teams: Make sure you have a Microsoft account."
Q: What are the limitations of Microsoft Teams free?
A:  The free version of Teams is certainly scaled-down:
Limited storage: You get 10 GB shared, 2 GB per user. Paid subscriptions get 1 TB per user.
No collaboration using desktop Office apps: Free users must use the web apps.
No scheduled meetings: Free users can use audio and video calls, but no scheduling in advance.
No recordings of meetings: Unavailable for free users
No phone conferencing: No free users can conference in on a phone line.
Q: Does Microsoft Teams have a time limit?
A: Teams meetings have a limit of 30 hours, but just try getting employees to sit still for that long.
How secure is your network?
As a reputable member of the IT Support Los Angeles community since 2002, IT Support LA offers a FREE, no-risk network and security assessment. It is a non-intrusive scan that allows us to deliver a comprehensive report that is yours to keep. No strings, and no obligation to ever use our Managed IT Services.
The best defense is the best Cybersecurity to protect your data from theft, and a top-notch Managed Services Provider (MSP) to ensure continued reliability and defenses against newly emerging threats.
With our 100% Money Back Guarantee in writing, we offer a risk-free way for prospective clients to try us out. Because we do not require a 'hard' contract, our clients can fire us at any time with 30 days' notice. We have to be good.
Need Mobile Device Security Solutions?
No matter what size company you have, mobile device management is vital. Contact us to learn more about our endpoint security solutions.
Among the Managed IT services we provide:
IT HelpDesk Service
Onsite IT Support
Cybersecurity
Cloud migration and management
Email migration services
Backup and disaster recovery
VoIP phone systems
IT disposition and recycling
Office moves
White label services (IT to IT)
IT Support LA an award-winning Managed Services Provider (MSP):
o  3 Years awarded Best IT by the Small Business Expo
o  Awarded 2nd best company of any type in the US by the Small Business Expo SB100
o  Awarded Best IT in California by Channel Futures
o  Winner of Best IT in Los Angeles 2021 by Channel Futures
o  Listed as one of the world's Top 501 Managed Services Providers by CRN and in the top 250 in the 'Pioneer' listing
o  4 years listed as one of the Top 501 MSPs in the World by Channel Futures
o  Globee 2021 Bronze Award winner for Chief Technology Officer of the Year
o  Globee 2022 Gold Award winner for Chief Technology Officer of the Year
o  Named one of 2022's 50 'Best' businesses in California by UpCity
o  Named Best of IT winner for 2021 by UpCity
o  Winner of Local Excellence Award for 2021 by UpCity
o  Named Best of Cloud Consulting winner for 2021 by UpCity
o  Certified as Top MSP and Cybersecurity Pro for 2021 by UpCity
o  Named Best IT Support in Los Angeles for 2021 by Expertise.com.
For more information, or to receive your FREE no-risk network and Cybersecurity assessment, just fill out the form on this page or call us at:
818-805-0909