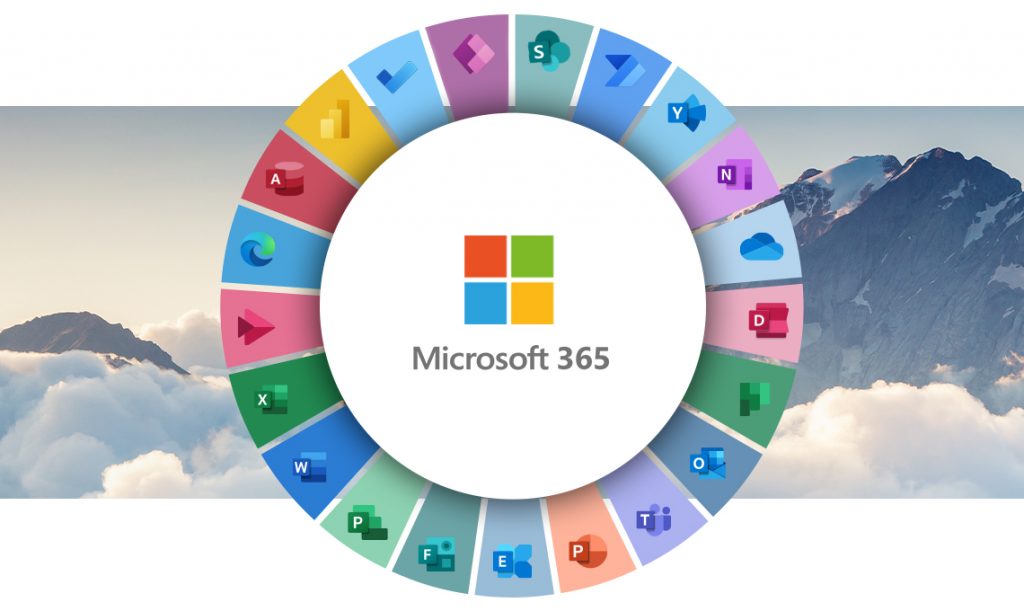 With a global Market Share of 48.8% according to Statista, Microsoft 365 is the most popular of all major business productivity software, with Google's apps running a fairly close second.
It's used by individuals, Small & Mid-sized Businesses (SMBs), all the way up to the largest organizations. It does everything a modern office needs, from word processing and spreadsheet work to video conferencing and cloud storage.
With over 20 apps in total, Microsoft 365 is a huge platform. Because of its size it can be easy to miss helpful features. People find a way to do something, and they generally stick with it – until somebody shows them an easier way. If 'time is money', how much money can you afford to lose doing everything the long way? There is a lot of time to be saved with M365 if you know where to look.
Depending on your subscription plan, M365 apps include:
Excel
Word
PowerPoint
Outlook
To Do
OneDrive
Teams
Forms
Defender
SharePoint
Yammer
Lists
Access
Bookings
Intune
Planner
Visio
And more…
If you want to save time and get more value from your subscription, here are some helpful tips that you may not know about:
Tips for maximizing Microsoft 365
1) Use Search to Find Functions
Clicking around on the Menu Bar eats opening this or that until you find what you want eats up time. Just Search. We've all been there at one time or another. You know the way to do something is in there somewhere, but you don't know where. For example, changing the margins in Word or the cell size in Excel.
The search box is right there at the top – waiting to make your life easier. It's good for a lot more than searching for help topics. With the options Search provides you can use it to jump to settings like margins, page orientation, cell size, etc.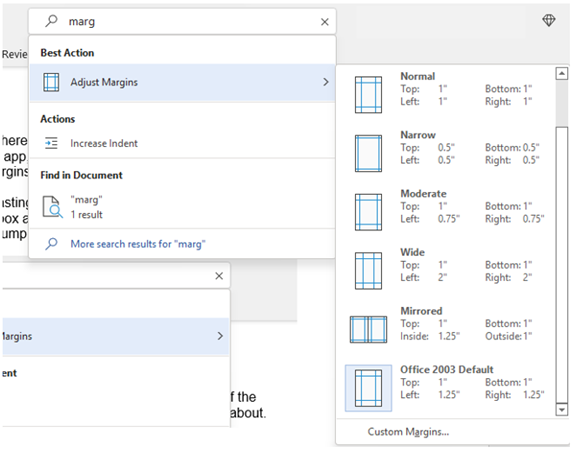 2) Leverage the Free Stock Images, Icons & Videos
If your business occasionally uses images, make sure they look good. We all use them on websites, blogs, brochures, and presentations. Expense is an issue.
You can't just use images you found with a Google search because they may be copyrighted. You need images that you can use commercially without any problems, and 'FREE' is best.
Inside Word, Excel, and PowerPoint there are treasure troves of free images. There are also videos, icons, and even 3D models, all there for the taking – and all for free.
Find them by going to Insert > Pictures > Stock Images
The tabs at the top offer different types of media. Choose what you need, then click to insert it directly into your document.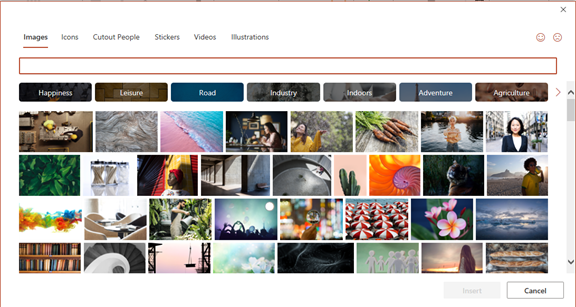 3) Use Data Types in Excel to Save Time
Researching things like the population of a city or the nutrition value of a new menu can take days. Did you know that inside Excel you have access to several databases?
Rather than researching by Google Search, use the facts and figures stored inside Excel's 'data types.' They include topics on everything from yoga poses to chemistry. You can use this function data to populate tons of data in seconds for various topics.
Start by adding your list (e.g., a list of menu items).
Highlight your list.
Click the Data tab.
In the Data Types window, choose what type of data it you are working with (e.g., Food, Plant, Populations, etc.).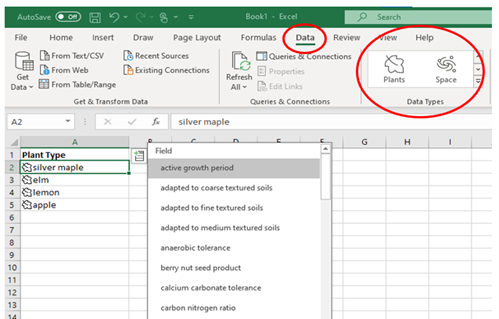 Next, click the small database icon that appears at the top of the list.
Choose the type of data you want.
The details will populate into the next open column on the right for each list item.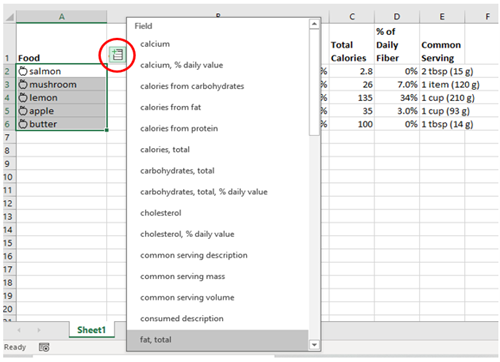 4) Use Microsoft Forms to Save Time on Customer Surveys
Most users don't know the wealth of useful functions of M365. Forms is a marvelous cloud-based survey and form builder that makes it simple to send out surveys to people. You get the results back as soon as they click "submit" on the cloud-based form.
You can even download the results directly to Excel. Using them for graphing or uploading them into a software template.

5) Improve Your Skills by Using PPT's 'Presenter Coach'
Not everyone feels comfortable about public speaking, even if it's virtual, so this function is invaluable for giving presentations to a team or directly to clients.
PowerPoint has a handy AI-powered feature called Presenter Coach. When practicing your presentation, simply turn this coach on. It will give you tips on your pacing, overuse of filler words (e.g., umm and the dreaded 'like'), repetitive language, and much more.
It's easy to find: Just Look for the "Rehearse with Coach" option on the Slide Show menu.
6) Use Outlook's Quick Parts to Save Recurring Email Text
Like most of us, you probably have certain emails you send to customers or prospects that have the same paragraphs of text in them? For example, it might be a synopsis of your company's offerings, directions to your building, or how to contact support.
Outlook has a feature called Quick Parts that saves and then inserts blocks of text into emails. Don't waste time retyping the same info.
Create a Quick Part by highlighting the text to save in an email.
On the Insert menu, click Quick Parts.
Save Quick Part.
When ready to insert that text into another email, just use the same menu. Then click to insert the Quick Part.

7) Create a Keyboard Shortcut to Paste as Unformatted Text
Who doesn't use standard keyboard shortcuts? They are great for saving time. One handy shortcut to add for MS Word is to paste as text only. This method removes any formatting that copied text might have had so your document isn't messed up.
Here's how to make a keyboard shortcut for this:
In Word, click File > Options.
Click Customize Ribbon.
At the bottom of the panel, next to Keyboard shortcuts, click Customize.
Scroll in the left pane to All Commands.
Look for "PasteTextOnly"
Type your keyboard command, then click Assign.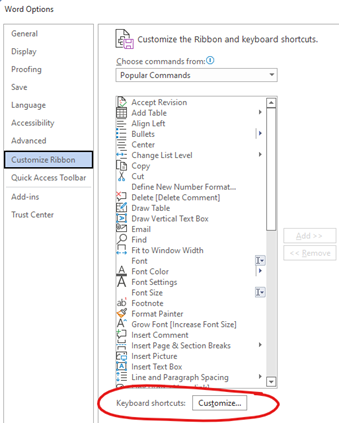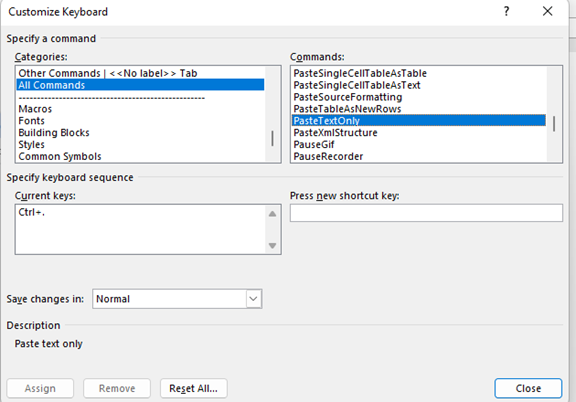 Frequently Asked Questions
Q: What's the main advantage of using Microsoft 365 over Google Workspace?
A:  While they are both great platforms, according to Style Factory, one key reason to choose Microsoft 365 over Google Workspace is: "The inclusion of its desktop apps — most 365 plans give you access to fully installable versions of the classic Microsoft applications (Word, Excel, Powerpoint and so on). These tend to be more feature-rich than the Google equivalents and can be used easily online."
Q: Does Microsoft 365 last forever?
A: The short answer is: Nothing lasts forever. Aside from the fact that Microsoft will eventually introduce a newer version – perhaps one with a complete overhaul of M365, it certainly won't last if you let your subscription lapse (don't worry – Microsoft will remind you to renew).
Q: What is the difference between Microsoft 365 and Office 365?
A:  M365 is a much vaster program, which includes Office 365. A stand-alone O365 will not have nearly as much to maximize your productivity as M365.
Q: Does Microsoft 365 charge monthly?
A: You can choose a monthly subscription or get a lower per-user price by opting for an annual subscription. Microsoft breaks down the various plans and pricing options HERE.
How secure is your network?
As a reputable member of the IT Support Los Angeles community since 2002, IT Support LA offers a FREE, no-risk network and security assessment. It is a non-intrusive scan that allows us to deliver a comprehensive report that is yours to keep. No strings, and no obligation to ever use our Managed IT Services.
The best defense is the best Cybersecurity to protect your data from theft, and a top-notch Managed Services Provider (MSP) to ensure continued reliability and defenses against newly emerging threats.
With our 100% Money Back Guarantee in writing, we offer a risk-free way for prospective clients to try us out. Because we do not require a 'hard' contract, our clients can fire us at any time with 30 days' notice. We have to be good.
Need Mobile Device Security Solutions?
No matter what size company you have, mobile device management is vital. Contact us to learn more about our endpoint security solutions.
Among the Managed IT services we provide:
IT HelpDesk Service
Onsite IT Support
Cybersecurity
Cloud migration and management
Email migration services
Backup and disaster recovery
VoIP phone systems
IT disposition and recycling
Office moves
White label services (IT to IT)
IT Support LA an award-winning Managed Services Provider:
o  3 Years awarded Best IT Services by the Small Business Expo
o  Awarded 2nd best company of any type in the US by the Small Business Expo SB100
o  Awarded Best IT Support in California by Channel Futures
o  Winner of Best IT Support in Los Angeles 2021 by Channel Futures
o  Listed as one of the world's Top 501 Managed Services Providers by CRN and in the top 250 in the 'Pioneer' listing
o  4 years listed as one of the Top 501 Managed Services Providers in the World by Channel Futures
o  Globee 2021 Bronze Award winner for Chief Technology Officer of the Year
o  Globee 2022 Gold Award winner for Chief Technology Officer of the Year
o  Named one of 2022's 50 'Best' businesses in California by UpCity
o  Named Best of IT Services winner for 2021 by UpCity
o  Winner of Local Excellence Award for 2021 by UpCity
o  Named Best of Cloud Consulting winner for 2021 by UpCity
o  Certified as Top Managed Services Provider and Cybersecurity Pro for 2021 by UpCity
o  Named Best IT Consultant in Los Angeles for 2021 by Expertise.com.
For more information, or to receive your FREE no-risk network and Cybersecurity assessment, just fill out the form on this page or call us at:
818-805-0909