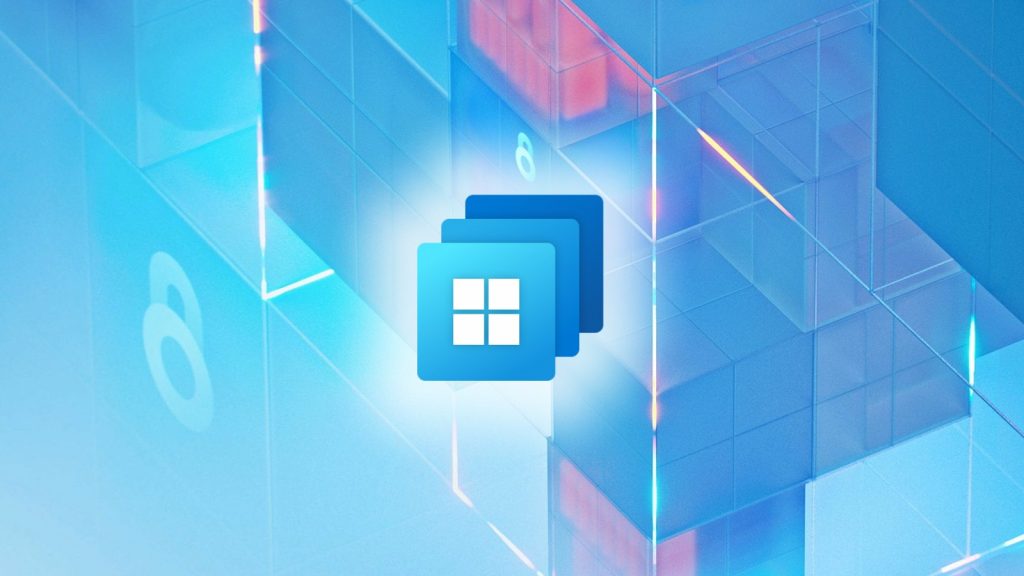 Regardless of the move towards a hybrid or remote workforce most of the work in the U.S. is still performed on desktops and laptops in the physical office, but as dust continues to settle, that will probably change.
Windows 365 Cloud PC is being touted as the next big thing to serve both office and home – and for good reasons.
Even with the unprecedented move to the cloud over the last two years, much of what workers need and tap into is still in the office.
For those with hybrid schedules who work both at the office and home, sometimes they will be without their 'main computer', which is usually in the office. This can present a problem when the home device has less speed and capacity, or it can make file sharing and access cumbersome.
The answer to this is to put your workstation in the cloud, which is what some technology providers offer, and which Microsoft has done with their Windows 365 Cloud PC.
What is Windows 365?
Windows 365 is a cloud-based PC. The entire operating system and everything that sits on it is in the cloud rather than on your earthbound network. As such, you can access everything you need from your office network through any internet-connected device (laptops, desktops, smart phones, tablets, etc.).
Windows 365 can be accessed through any type of device, from anywhere, just like other cloud services. You can install applications, personalize your desktop, and do all the things you normally do on a computer. The main difference is that the computer operating system is now in the cloud.
Pros
Access your computer anywhere
The ability to access your 'main computer' and office network from any connected device anywhere is the biggest benefit.
When traveling or even going about your day, if your laptop, smart phone, or tablet is lost or stolen, you do not have to worry about losing any files or data. Everything will be safe in the cloud from another device – although immediately have IT support wipe the old device clean.
Perfect for the hybrid or remote workforce
Because of COVID, remote or hybrid work now makes up a growing sector in business. While many companies are urging a return to the office, the future seems to indicate a healthy mix of remote and office work.
According to Zippia, 74% of companies in the U.S. are currently using or planning to implement a hybrid work model on a permanent basis.
Windows easily facilitates the ability to work with full productivity from anywhere.
Easier Administrative and Cybersecurity access
Updating remote devices can be an aggravation. Users can log in, but the operating system, apps, data, and administrative controls are in the cloud. Acting upon management policies and procedures such as restricting access and performing updates becomes a very simple thing.
If the employee resigns, what do you do about the proprietary sensitive data they have on their remote devices? With a cloud-based PC like Windows 365 that data is not ON the remote device – it's in the cloud, and access to the business cloud can be cut off. The company maintains complete control of its data and security.
Cons
Internet dependent
A cloud PC suffers from the same dangers as any connected remote work environment, but with a major difference. With a typical, network-based remote connection, the outage means that you cannot join online discussions or access email, but you still have access to files stored on your computer. With a cloud PC you can do nothing until internet service is restored, since everything is in the cloud – and you can't get there.
Productivity depends on your internet connection speed
If your internet connection is slow, the cloud app and your cloud PC will be slow. This can throw a monkey wrench into your productivity. Lag time is not a fault of the cloud or the PC, but of the internet connection speed.
Service Outages
The outage could be on your end or your cloud provider's end. Either way, an outage puts an end to all access to your 'main computer' or any of the data and files stored there.
Putting all your eggs in one 'cloud basket' can inhibit productivity. It is always wise to have Cloud to Cloud Backups – for legacy network data as well as Windows 365. This will ensure that your Windows 365 data is also stored in a separate, third-party cloud location and therefore still accessible.
Is a cloud PC a good fit for your business?
Overall, it seems difficult to imagine any reasonably-sized business that would not benefit from Windows 365. There is a contact box and phone number on this page if anyone would like to ask questions or discuss how Windows 365 can help a particular type of enterprise.
Frequently Asked Questions
Q: What is included with Windows 365?
A:  The Windows 365 cloud PC is available for subscription, and the pricing and features included under different plans are detailed in Microsoft's Plans & Pricing.

W365 is a support platform for various configurations of Microsoft 365 as well as stand-alone versions like Office 2021, but does not include them. Pricing plans for Microsoft 365 Business can be found HERE.
Q: What is the pricing model for Window 365 Cloud PC?
A: 
Windows 365 works on a subscription basis, just like other cloud services, and just like services such as Microsoft 365 and Google Workspace, there are several levels.
Current Microsoft business pricing for Windows 365:
Basic: $31/user/month: 2vCPU, 4 GB RAM, 128 GB Storage
Standard: $41/user/month: 2vCPU, 8 GB RAM, 128 GB Storage
Premium: $66/user/month: 4vCPU, 16 GB RAM, 128 GB Storage
Q: How do I use the cloud on my PC?
A:  There is a very good video tutorial supplied by Microsoft Mechanics.
Q: What license is required for Windows 365?
A: According to Microsoft Windows 365 FAQs, "Customers can purchase directly from Windows365.com, set up their account without a domain and provision and manage their Cloud PCs directly from the Windows 365 homepage on the web. No other Microsoft licenses are required—simply provide a credit card number to get started."