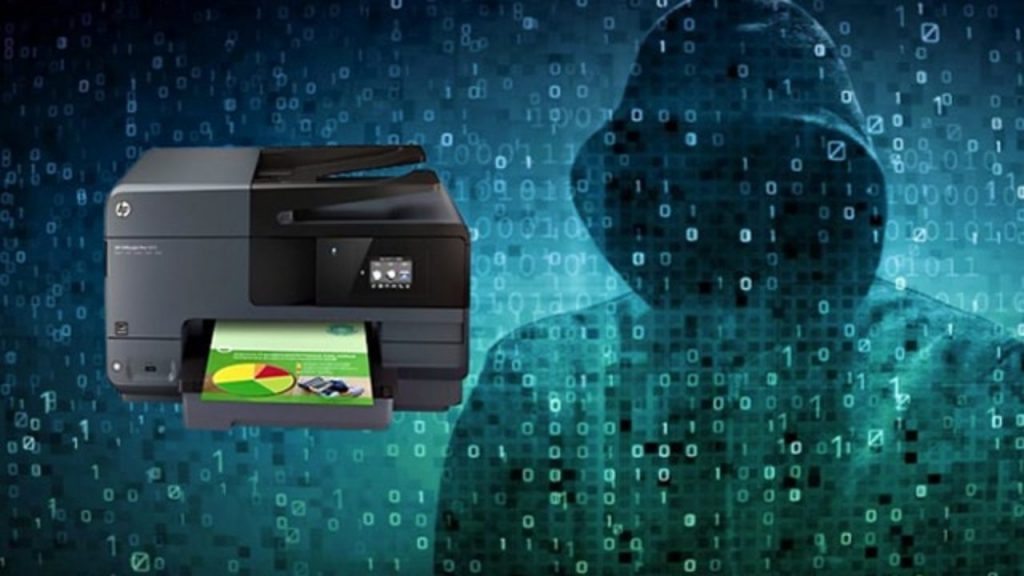 Every person and business in the world are concerned with someone hacking their computer, but they usually don't think about their wireless printer getting breached. It's a tool that most workers use sporadically when they need to print out tax forms or mailing labels.
But even if printers tend to be out of sight, they should not be out of mind until you need to print something, and they jam or run out of ink or toner. They're certainly not out of the mind of hackers. In fact, unsecured printers and other peripheral devices are classic ways for criminals to gain access to a home network.
To illustrate this point, Cybernews purposely hacked nearly 28,000 unsecured printers globally. The success rate was 56%. What did it do once it gained access? It made the printers print out a guide on printer security. That's what they call a 'teachable moment.'
You may well wonder just how exposed your network is from your printer. The security tips below can help. These tips can enable you to better secure your network, which keeps data on all devices more secure.
Change the Default Login Credentials
When you buy a new printer, it will likely include default information. Manufacturers usually set up default login information to give you a way to connect and set up your device. These are a convenience, and you should immediately change that information during set up.Hackers use a master list of all these manufacturer defaults and simply plug it into an automated script and just keep trying them all until they find one that lets them in. When you change the defaults, make sure you create a strong password.
Keep Printer Firmware Updated
This is not just for printers but for every software, app, or device. Keeping firmware updated is vital to keeping your printer and all other devices secure. Hardware needs updating just like computers, software, and apps do. Those updates often contain important security patches.Firmware updates are not typically as visible as software updates. Software and OS updates usually give you a popup notification. But updates to the drivers and firmware that run printers, aren't as visible or automatic. Often, you need to seek them out.Some of the places you can look for firmware updates are:

The PC manufacturer's utility app on a connected device
The printer's information panel
The printer manufacturer's app installed on a PC

Use a Network Firewall
You should already have one for a number of reasons - one of which is that a network firewall ensures the monitoring of traffic. It can block suspicious activity to keep hackers out of your network. You should configure the firewall to include watching incoming and outgoing printer traffic.
Put Your Printer on a Guest Network
A guest network provides a separate Wi-Fi that runs from the same router you use for your main network. It's much more difficult for hackers to get from one network to another.You can improve security by keeping a less secure device separated from computers and phones. You can still print to your printer from devices on another network. You just need to have things configured correctly to save time.
Disable Unused Ports or Services
Printers are IoT (Internet of Things) devices, so you often have many ways to connect. You may not need all the ports or services that come with your printer. These ports are risk areas where hackers could find a way in. Disabling any ports and sharing features that you don't need reduces the risk of a breach.
Unplug It When Not in Use
This may not be necessary in an office environment, but most home printers aren't used as much as work printers. People may only use them once a month or a few times a year. If you're not using your printer constantly, unplug it when not in use. It's safer and saves a little energy.This is a surefire way to cut off a hacker's access, because when it's shut down, no access is available at all.
Adhere to Cybersecurity Best Practices
Your printer is one device on your network, whether at home or at the office – and there are usually a few Wi-Fi connected devices in play, like scanners or any IoT devices.Every employee needs to know and adopt good cyber habits. This keeps the company data more secure, which helps you avoid costly data or identity theft breaches.Some standard best practices to follow for good cyber hygiene are:

Use strong passwords. See our page on Creating Strong Passwords.
Keep software & firmware on devices updated.
Use multi-factor authentication wherever possible.
Enable device firewalls & other protections.
All devices that should have a good antivirus installed.
Never login to an account from a link you receive via email or text.
Learn how to identify phishing & get a second opinion before clicking.
Get a 3rd party security checkup at least once a year.
Frequently Asked Questions
Q: How do I set up a guest network for my business?
A: If you have IT Support in place, just have them do it. If not, 'HelloTech' provides step-by-step instructions HERE.
Q: What is the most secure printer?
A: According to 'ImageOne', the manufacturer that produces the most secure printer is HP: "Simply put, they offer the most secure devices currently available on the market. HP also has most office printer security features included right out-of-the-box. So, without lifting a finger or paying an extra penny, your network will be more secure."  
Q: What is Internet of Things in simple words?
A: In a nutshell, the Internet of Things (IoT) describes the network of physical objects ('things') that are NOT computers, but are connected to the internet. They are embedded with sensors, software, and other technologies for the purpose of connecting and exchanging data with other devices and systems over the internet. Examples are varied and the list grows every day.
These include A/C systems, security cameras, stoves – and many household and office appliances. They can range from the chip in your German Shepherd to your 'smart commode' (yes, they are out there). The pacemaker Grandpa had implanted is part of IoT. So are the sensors in your automobile. If you have a smart litterbox (yes, they are out there too), then Captain Fluffybutt is also (sort of) connected.
Q: What is phishing?
A: Phishing attacks typically come through email messages with an enticement to click on a link or attachment, which then releases malware into the computer and network. The often appear to come from trusted sources: a friend, coworker or even your boss (whose address books have been hacked) or from the U.S. government (especially the IRS) or companies like FedEx.
How secure is your network?
As a reputable member of the IT Support Los Angeles community since 2002, IT Support LA offers a FREE, no-risk network and security assessment. It is a non-intrusive scan that allows us to deliver a comprehensive report that is yours to keep. No strings, and no obligation to ever use our Managed IT Services.
The best defenses are expert Cybersecurity to protect your data from theft, and a top-notch MSP to ensure continued reliability and defenses against newly emerging threats.
With our 100% Money Back Guarantee in writing, we offer a risk-free way for prospective clients to try us out. Because we do not require a 'hard' contract, our clients can fire us at any time with 30 days' notice. We have to be good.
Among the Managed IT services we provide:
IT HelpDesk Service
Onsite IT Support
Cybersecurity
Cloud migration and management
Email migration services
Backup and disaster recovery
VoIP phone systems
IT disposition and recycling
Office moves
White label services (IT to IT)
IT Support LA is an award-winning Managed Services Provider (MSP):
o  3 Years awarded Best IT Support by the Small Business Expo
o  Awarded 2nd best company of any type in the US by the Small Business Expo SB100
o  Awarded Best IT Support in California by Channel Futures
o  Winner of Best IT Support in Los Angeles by Channel Futures
o  Listed as one of the world's Top 501 Managed Services Providers by CRN and in the top 250 in the   'Pioneer' listing
o  4 years listed as one of the Top 501 Managed Services Providers in the World by Channel Futures
o  Listed as #21 Managed Services Provider in the World in Channel Futures NextGen 101
o  Globee 2021 Bronze Award winner for Chief Technology Officer of the Year
o  Globee 2022 Gold Award winner for Chief Technology Officer of the Year
o  Named one of 2022's 50 'Best' businesses in California by UpCity
o  Named Best of IT winner by UpCity
o  Winner of Local Excellence Award for 2021, 2022 and 2023 by UpCity
o  Named Best of Cloud Consulting winner by UpCity
o  Certified as Top Managed Services Provider and Cybersecurity Pro by UpCity
o  Named Best IT Services in Los Angeles by Expertise.com.
Do you need to make sure your devices are secure?
As mentioned above, our FREE network and security assessment will cover all of your devices, including wireless printers. Ours is a holistic way of managing your IT. We look at the entire entity and everything that is involved. Call us today!
818-805-0909