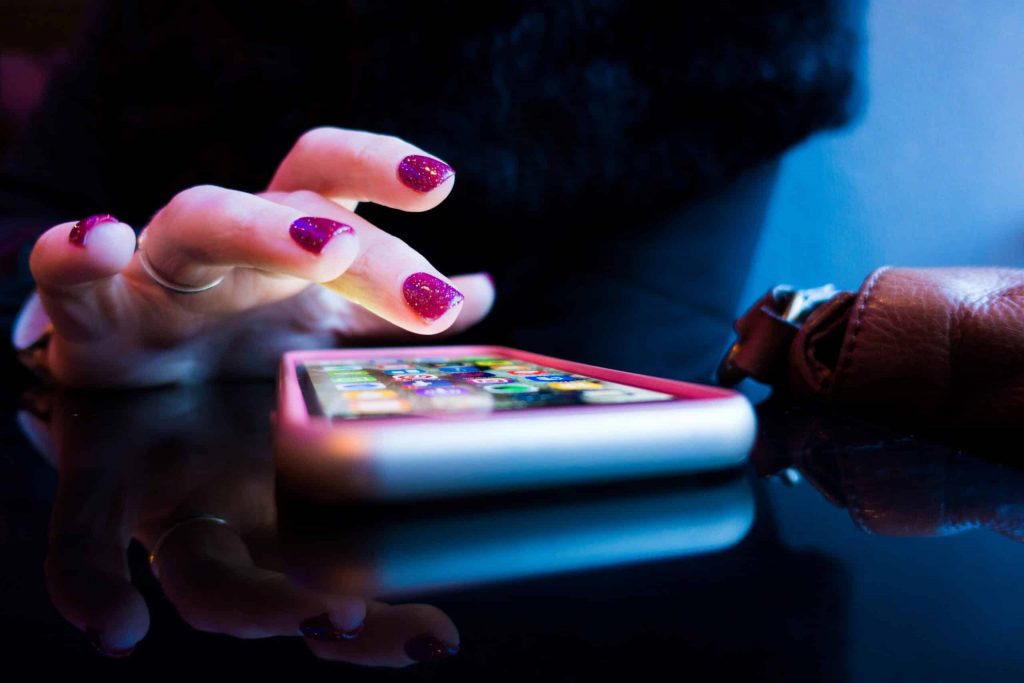 With the number of apps and web tools that employees use on a regular basis, we are all literally swimming in apps, and they continue to increase. The problem is: there are sharks swimming around out there as well, waiting to strike at the first sight of a vulnerability. This applies to both mobile and network apps.
Most departments use about 40-60 different digital tools, with 71% of employees feeling that they juggle so many apps that it makes work more complex.
We get various alerts from many of the apps that we use every day. We get a 'ping' when someone mentions our name on a Teams channel. We get notification popups when an update is available. We get alerts concerning errors or security issues.
App fatigue is a very real thing and it's becoming a Cybersecurity problem. When people get overwhelmed by notifications, they start to ignore them.
Consider the various digital alerts that you get. They come in:
Software apps on your computer
Web-based SaaS tools
Websites where you've allowed alerts
Mobile apps and tools
Email banners
Text messages
Team communication tools
Some employees are getting the same notification on two different devices, which adds to the problem. This leads to many issues that impact productivity and Cybersecurity.
Then there's the deluge of passwords! Every time the boss introduces a new app, that means you have to come up with a new password. On average, employees are already juggling about 191 passwords, according to 'DarkReading.' They use at least 154 of them sometime during the month.
How App Fatigue Puts Companies at Risk
Ignored Updates
Every time a digital alert interrupts an employee's work, they can feel like they are slowing them down, putting them further behind in their duties. This leads to ignoring small tasks seen as not being time sensitive - tasks like clicking to install an app update – especially when an update requires a system reboot.
Ignoring this constant flow of alerts is human nature, but it is dangerous. When updates come up, they may quickly click them away. They feel they can't spare the time right now and aren't sure how long it will take.
Many of those updates include important security patches for newly found vulnerabilities. When they're not installed, the device and its network move to a higher risk level. It then becomes easier to suffer a successful cyberattack.
Employees Use Weak Passwords and Reuse Them Multiple Times
Another security casualty of app fatigue is password security. The more SaaS accounts someone must create, the more likely they are to reuse passwords. In SpyCloud's 2022 Annual Identity Exposure Report it is estimated that passwords are typically reused 64% of the time.
Credential breach is a key driver of cloud data breaches. Weak passwords are easily cracked. The same password used several times leaves many accounts at risk – cracking one password affords hackers multiple entry points into a network.
For more information, see our page on this site: 'Creating Strong Passwords'.
Employees May Turn Off Alerts
Minor notifications are okay to turn off. Do you really need to know every time someone responds to a group thread, or just when they '@name' you? However, turning off important security alerts is not good.
There comes a breaking point when one more alert can push someone over the edge. They may turn off all the alerts they can across all apps. The problem with this is that in the mix of alerts are important ones. Such as an anti-malware app warning about a newly found virus.
What's the Answer to App Fatigue?
It's not realistic to revert office procedures to a time before all these apps were around. But you can put a strategy in place that puts people in charge of their tech, and not the other way around.
Streamline Your Business Applications
Do you and your coworkers really need all those apps? From both a productivity and security standpoint, fewer apps are better. The fewer apps you have, the less risk. Also, the fewer passwords to remember and notifications to address.
Take stock of the tools that you use to see where redundancies may be. Many companies are using two or more apps that can do the same function.
Consider using an umbrella platform like Microsoft 365 or Google Workspace. These platforms include several work tools, but users only need a single login to access them.
Have Your IT Team Set up Notifications
It's difficult for users to know what types of notifications are the most important. The IT services team should set up their app notifications for them. This ensures they aren't bombarded while they are still getting the important ones.
Application Updates Should be Automated
A best practice in Cybersecurity is to automate device and software updates, taking the process out of employees' hands entirely. This enhances productivity by removing the distraction of alerts about updates.
Automating device updates through a managed services solution improves security. It also mitigates the chance there will be a vulnerable app putting your network at risk.
Encourage Two-Way Communication About Alerts
Some employees may be afraid they might get in trouble for turning off alerts, and managers may not be aware how constant app alert interruptions are hurting productivity.
Communicate with employees and let them know they can communicate with you. Discuss how to use alerts effectively. As well as the best ways to manage alerts for a better and more productive workday.
Frequently Asked Questions
Q: What apps are most likely to be hacked?
A: According to KimKomando, The top three are owned by Meta, which collects the most data points on their users. In the order of 'most hacked:'
Facebook
Instagram
Whatsapp
Snapchat
Twitch
Netflix
YouTube
Telegram
Twitter
Messenger
Q: How long does it take to crack a password?
A: It depends on the complexity. In 2023, the world's most commonly used password is '123456.' Using a password strength-testing tool like PasswordMonster will show you that this ridiculously weak password can be cracked in ZERO seconds. Using the sample password 'ImMLw0&23o&i5Mc' from our 'Creating Strong Passwords' page would take nine trillion years to crack. I doubt any hacker would have that kind of patience.
Q: Can police ask for your passcode?
A: Current U.S. law says that police officers have the authority to demand that you unlock your mobile phone using face recognition and fingerprint identification. BUT, when unlocking your phone, police officers have no right to demand that you disclose your passcode or pattern.
Q: What is automation in IT industry?
A: IT support automation takes care of many mundane tasks. It is the process of creating software and systems to replace repeatable processes and reduce manual intervention, accelerating the delivery of IT infrastructure and applications by automating manual processes that previously required a human touch.
How secure is your network?
As a reputable member of the IT Support Los Angeles community since 2002, IT Support LA offers a FREE, no-risk network and security assessment. It is a non-intrusive scan that allows us to deliver a comprehensive report that is yours to keep. No strings, and no obligation to ever use our Managed IT Services.
The best defenses are expert Cybersecurity to protect your data from theft, and a top-notch Managed Services Provider (MSP) to ensure continued reliability and defenses against newly emerging threats.
With our 100% Money Back Guarantee in writing, we offer a risk-free way for prospective clients to try us out. Because we do not require a 'hard' contract, our clients can fire us at any time with 30 days' notice. We have to be good.
Among the Managed IT services we provide:
IT HelpDesk Service
Onsite IT Support
Cybersecurity
Cloud migration and management
Email migration services
Backup and disaster recovery
VoIP phone systems
IT disposition and recycling
Office moves
White label services (IT to IT)
IT Support LA is an award-winning Managed Services Provider (MSP):
o  3 Years awarded Best IT by the Small Business Expo
o  Awarded 2nd best company of any type in the US by the Small Business Expo SB100
o  Awarded Best IT Support in California by Channel Futures
o  Winner of Best IT Support in Los Angeles by Channel Futures
o  Listed as one of the world's Top 501 Managed Services Providers by CRN and in the top 250 in the   'Pioneer' listing
o  4 years listed as one of the Top 501 Managed Services Providers in the World by Channel Futures
o  Listed as #21 in the World in Channel Futures NextGen 101
o  Globee 2021 Bronze Award winner for Chief Technology Officer of the Year
o  Globee 2022 Gold Award winner for Chief Technology Officer of the Year
o  Named one of 2022's 50 'Best' businesses in California by UpCity
o  Named Best of IT winner by UpCity
o  Winner of Local Excellence Award for 2021, 2022 and 2023 by UpCity
o  Named Best of Cloud Consulting winner by UpCity
o  Certified as Top MSP and Cybersecurity Pro by UpCity
o  Named Best IT in Los Angeles by Expertise.com.
Need Help Taming Your Cloud App Environment?
Today, it's easy for cloud tools to get out of hand. Get some help consolidating and optimizing your cloud app environment. Give us a call today and do double-duty by availing yourself of our FREE Network and Security Assessment.
818-805-0909