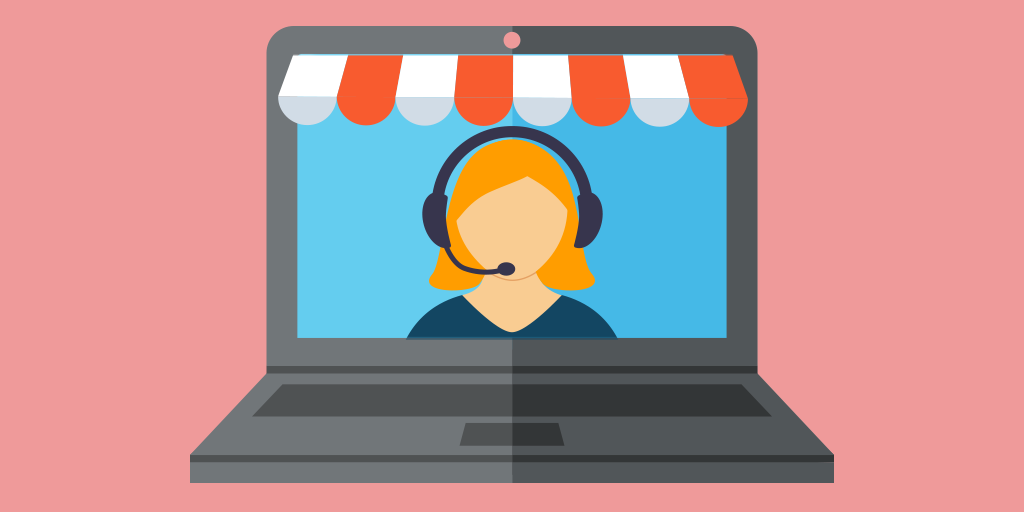 Is the customer always right? Not necessarily. Customer Service involves a heavy degree of diplomacy. Paying attention to your customer experience directly impacts your bottom line. Companies that are "customer-centric" are 60% more profitable than those that aren't. Customers expect more from those they do business with in this digital age.
In today's world, people can order something on their phones and see it on their doorstep the next day. Keeping up with expectations means leveraging the right technology.
It is always a good time to improve your customer experience, but especially now, thanks to cloud technology because you don't have to spend a fortune to do it. Check out some of the applications below. These apps focus on making customers and prospective customers happy.
Online Survey Apps
Doing customer satisfaction surveys, at least annually, is a great way to check in with customers. Successful businesses take the feedback they get and use it to make their company perform better.
But doing these surveys through a Word document attached to an email is tedious and outdated. Use an online survey application to make the process seamless for you and your customers.
Online survey tools are available widely on the internet and included in Microsoft 365. These allow people to fill out surveys on any device and not worry about sending them back as an attachment.
On the receiving end, you are not hampered by the time-consuming task of collating the data. You simply open your form survey tool and see the results instantly.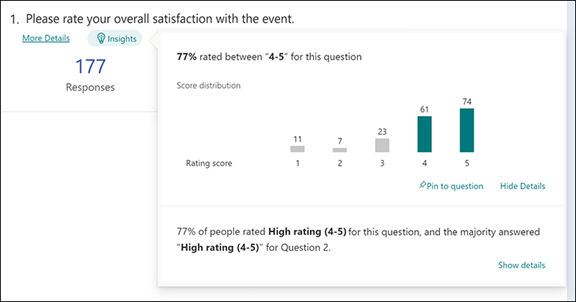 Smart Chatbot
Most businesses have a limit on how many hours a day they can pay staff to answer questions. Customer service hours are typically the same as business hours. And staff can get busy, which means answers may take longer to send back to an inquiry.
Putting a smart chatbot on your business website can improve customer satisfaction. It allows people to get an answer right away. They can also get that answer any time of day or night.
According to 'StartupBonsai', 68% of consumers like chatbots because they give them fast answers to questions. Depending on the complexity, they can't answer every single question, but they can handle quite a few of the most basic types. For example, in healthcare and banking, chatbots can answer 75-90% of questions.
Business Mobile Apps
It seems like everybody lives on their smartphones these days. They carry them with them everywhere. Mobile apps are often the preferred method of connecting with data and businesses. More Google searches are now done via mobile devices than by desktops.
Think about creating a business mobile app. One that allows customers to connect with you to order products and services. You can use it for customer support, to initiate virtual calls and more.
Facebook Messenger Support
Facebook Messenger is the second most popular iOS app of all time, behind Facebook itself. This Facebook-connected application makes it easy to communicate with friends, family, and companies.
As a result, more and more businesses use Messenger to connect with prospects and provide customer support. Using an app that is so popular in this way, you make it easier for customers to reach you. The ability to get a quick answer through Messenger can boost a customer's opinion of your company.
VoIP Phone System with Good Mobile Apps
It gets confusing for customers when they have to juggle different numbers for your staff. Should they call their sales rep at their desk line or mobile number? Using a VoIP phone system simplifies the process.
Employees can have a single number that they use when at their desks, at their home office, or anywhere. Choose a service that has a good mobile app - one that is simple for employees to use. This ensures they can easily handle customer calls using their smartphone. It also keeps them from reverting to using their personal number, which is not advisable.
This is a great tool for all aspects of any business that allows employees to use mobile or remote devices for work – whether company-owned or 'BYOD' (Bring Your Own Device).
Text Notification Apps
SMS is becoming the new email for many businesses. Retailers like Shoe Carnival and World Market have customers opt-in to text messaging. Customers like this for shipping notifications and to receive sale and coupon alerts.
There are several services online that you can use for this purpose. Offering text updates can significantly improve your customers' experience. They are handy for appointment reminders, sale notices, or shipping alerts.
All-in-One CRM & Sales Platform
Choosing a good CRM (Customer Relationship Management) is crucial for any business - it can do much more than just act as a customer database. One thing that frustrates customers is a disconnect between sales and support. They may have had a conversation with a salesperson to customize an order only to find out that customer service knows nothing about it.
Look for an all-in-one CRM/Sales platform to streamline the information flow. These are cloud services that offer a CRM module and a sales module, and both are connected. There is a single customer record, so all notes from the sales and customer support side are in the same place. Both teams can view all customer interactions. This avoids the frustration customers feel when they don't see that the company communicates well internally.
This improves the customer experience and results in fewer dropped balls. Efficiency and productivity improve as well because everyone is on the same page.
Get Help with Customer-Facing Technology Support
It's easy to get lost in a sea of different cloud applications. Let us help you navigate to a better customer experience. Contact us today for a free consultation.
Frequently Asked Questions
Q: What is the most popular survey tool and is very easy to use?
A:  According to Wordstream, these are their Top 8 Online Survey Tools:
1) Google Forms
2) Survey Monkey
3) Typeform
4) Jotform
5) SoGoSurvey
6) SurveyPlanet
7) Zoho Survey
8) Crowdsignal
They provide a breakdown, with desirable features of each survey HERE.
Q: What is chatbot in simple words?
A: A chatbot is a software application that uses AI (Artificial Intelligence), natural-language processors, and vast word-classification processes to understand and answer questions without the intervention of a human being. Amazon's Alexa is a form of chatbot.
Q: What is VoIP?
A:  Voice over Internet Protocol phone systems allow the user to make phone calls over the internet rather than over traditional land lines. These provide excellent, low-cost small business phone services. Finances Online provides statistics showing the wide range of savings that switching over can provide, with the bulk of customers savings between 40% to 75% over land-based phone systems like Pac Bell or AT&T.
You can go straight to specialized VoIP providers, but most Managed IT Services provide excellent VoIP services as well, usually through a trusted third party vendor – often at better pricing than going directly. This is a great way to go because whatever IT support and services firm you use will take responsibility for this service as well as the network itself. This all-inclusive IT and vendor management fits right into the offerings of a trop-notch Managed Services Provider.
Q: What is a CRM in simple terms?
A: CRM (Customer Relationship Management) is technology for managing your company's business relations with customers and potential customers. The best CRMs consolidate customer data from multiple input sources, such as sales and customer support. They usually contain features that enhance sales and marketing and integration with social media.
How secure is your network?
As a reputable member of the IT Support Los Angeles community since 2002, IT Support LA offers a FREE, no-risk network and security assessment. It is a non-intrusive scan that allows us to deliver a comprehensive report that is yours to keep. No strings, and no obligation to ever use our Managed IT Services.
The best defense is the best Cybersecurity to protect your data from theft, and a top-notch Managed Services Provider (MSP) to ensure continued reliability and defenses against newly emerging threats.
With our 100% Money Back Guarantee in writing, we offer a risk-free way for prospective clients to try us out. Because we do not require a 'hard' contract, our clients can fire us at any time with 30 days' notice. We have to be good.
Need Mobile Device Security Solutions?
No matter what size company you have, mobile device management is vital. Contact us to learn more about our endpoint security solutions.
Among the Managed IT services we provide:
IT HelpDesk Service
Onsite IT Support
Cybersecurity
Cloud migration and management
Email migration services
Backup and disaster recovery
VoIP phone systems
IT disposition and recycling
Office moves
White label services (IT to IT)
IT Support LA an award-winning Managed Services Provider (MSP):
o  3 Years awarded Best IT by the Small Business Expo
o  Awarded 2nd best company of any type in the US by the Small Business Expo SB100
o  Awarded Best IT in California by Channel Futures
o  Winner of Best IT in Los Angeles 2021 by Channel Futures
o  Listed as one of the world's Top 501 Managed Services Providers by CRN and in the top 250 in the 'Pioneer' listing
o  4 years listed as one of the Top 501 MSPs in the World by Channel Futures
o  Globee 2021 Bronze Award winner for Chief Technology Officer of the Year
o  Globee 2022 Gold Award winner for Chief Technology Officer of the Year
o  Named one of 2022's 50 'Best' businesses in California by UpCity
o  Named Best of IT winner for 2021 by UpCity
o  Winner of Local Excellence Award for 2021 by UpCity
o  Named Best of Cloud Consulting winner for 2021 by UpCity
o  Certified as Top MSP and Cybersecurity Pro for 2021 by UpCity
o  Named Best IT Support in Los Angeles for 2021 by Expertise.com.
For more information, or to receive your FREE no-risk network and security assessment, just fill out the form on this page or call us at:
818-805-0909