Do You Make These Mistakes With One Of Your Company's Most Valuable Assets?
This FREE Report Reveals What EVERY Business Owner Should Know About: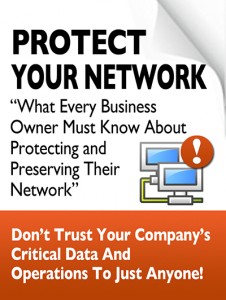 Keeping your network safe from viruses, hackers, spam, spyware and other threats.
Critical security measures to protect against natural disasters, major system failures, theft and corruption of sensitive data, and even employee sabotage.
How to dramatically lower or eliminate expensive computer repair bills.
How to get (and keep) your network running lightening fast.
IT SUPPORT LA is a trusted Microsoft Partner that specializes in delivering full-service IT support firm for small and medium size businesses in Los Angeles and surrounding areas. We are a one-stop-shop for all your IT, Internet, hardware, and software needs including data backup, security solutions, help desk, cloud and mobile solutions, e-mail, Internet, phone and VoIP solutions and much, much more!