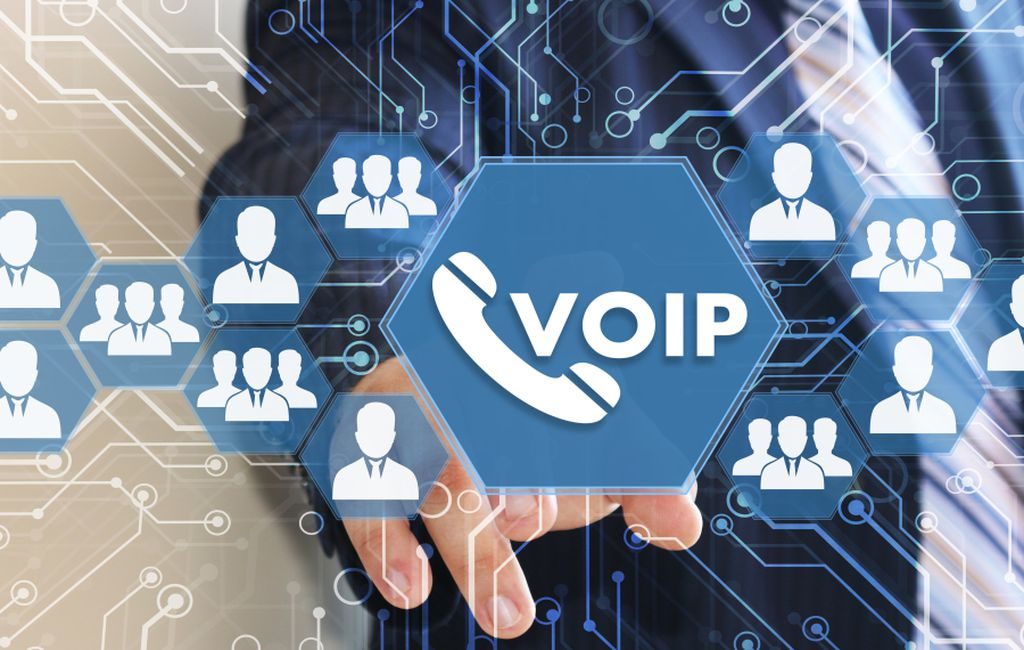 The global pandemic brought the need to be able to run a business from anywhere to the forefront of corporate thinking. Enabling employees to work remotely requires cloud solutions. This includes collaborative platforms like Microsoft 365 or Google Workspace. Voice over Internet Protocol - VoIP phone systems have also become critical. This essentially a phone system where the signal travels across the internet rather than through landlines.
Using VoIP, employees can stay in contact with customers and potential customers from anywhere on their business phone. Callers have a similar experience no matter where employees may be working.
When you have people working from home, those old landline systems are inefficient. This has led to a large movement by businesses to VoIP, both for necessity and cost-savings.
According to Microsoft, 82% of organizations have reported saving money after implementing VoIP.
While VoIP is the way to go for the future, this doesn't mean it's foolproof. Companies that fail to set up their system efficiently will undoubtedly experience issues. This includes things like dropped calls, low bandwidth, and handy features that are left unused.
If you've been struggling to make your cloud phone system more efficient or are just now considering transitioning to an internet-based system, look through the tips below. They provide setup best practices. Use these to positively impact your bottom line.
Evaluate Network Capabilities
You cannot simply assume that you can enable a VoIP system, and all will be well. Your network may not be able to handle the extra bandwidth needed without adjustments.
Things you want to look at include jitter and packet loss. Review your router settings to make sure it can handle peak traffic times. Choppy audio or dropped calls reveal a need to address issues. These may include adjusting network hardware and/or increasing your ISP bandwidth.
Prioritize Your VoIP Software Using QoS Rules
Quality of Service (QoS) is a router settings area that allows you to prioritize traffic, giving preference to more versus less important. If QoS is not in place, it means resource issues. A large cloud backup could kick in and interrupt important calls. QoS sets up the equivalent of 'traffic lanes' that prevent less critical processes from hogging up the bandwidth.
Using QoS will help keep your calls smoother. It also improves the reliability of the phone system overall. It's also a good idea to use these rules for other important cloud activities.
Provide Quality Headsets for Your Team
Don't go cheap on your employees' ability to communicate effectively. An inferior headset can ruin the call experience for a potential customer. If someone calls in and can't hear anything or gets choppy reception, they'll quickly get frustrated. They will most likely figure that if your company drops the ball on mere phone call quality, you are probably not that great at anything else.
Typically, the company should provide the headsets – or at least reimburse employees for their purchase, in which case they may not know what type to buy. Head off potential problems by issuing quality headsets for your team to use.
Set Up Departments & Ring Groups
One of the great features of VoIP phone systems is the ability to establish ring groups. Set up your department groups (shipping, accounting, marketing, etc.). Then include the employee extensions.
This allows you to steer incoming calls directly to the appropriate department as a whole, rather than one person, so the entire group gets the ring, and the first available person can pick up.
Ring groups reduce the wait time and improves the caller experience. It can also mitigate the need for the caller to leave a voicemail and get stuck waiting on a callback.
Create a Company Directory
Nearly all VoIP systems have auto assistants, and they are extremely helpful. Set up your company directory and then record messages to prompt the caller.
For example, you can set up a message that prompts them to input the last name of the person they are trying to reach. If they aren't calling a specific person, they can be routed to a department.
Setting up a company directory takes a little upfront effort, but it will save a lot of time and frustration for you and your callers. You will no longer need to have someone routing every call to the right person or department. This improves the customer experience and boosts office productivity.
Have Employees Set Up Their Voicemail & VM to Email
When you get out of a long meeting, going through a bunch of voicemails can take time. Instead of having to listen to each one to see which calls are a priority, you could simply read through them.
The voicemail to email feature in VoIP phone systems will automatically transcribe voicemails. They are then emailed to the recipient. This improves efficiency. It also eliminates wasted time having to listen to entire messages to know who called.
Direct employees to set up this feature with their extension and email address. Some VoIP systems also offer an option to have transcribed voicemails sent via SMS, which is extremely handy.
Train Your Team on the Call Handling Process
Don't leave your employees to fumble around figuring out what the new phone system does. Train them on the features and the company calling process. This ensures that your team can enjoy all those time-saving features.
Get Help Enhancing Your Business Phone System
Need help improving your business phone system? Looking for a better customer experience? Give us a call and schedule a consultation. We can help!
Frequently Asked Questions
Q: What is VoIP?
A:  Voice over Internet Protocol phone systems are used to make phone calls over the internet rather than traditional land lines. These provide excellent, low cost small business phone services. Finances Online provides statistics showing a wide range of savings by switching over, with the bulk of customers savings between 40% to 75% over land-based phone systems like AT&T or Pac Bell.
A prospective client can go straight to specialized VoIP providers, but most Managed IT Services and some less comprehensive IT consulting services provide excellent VoIP services as well. This is a great way to go because whatever IT support and services firm you use will take responsibility for this service as well as the network itself. This all-inclusive IT support and vendor management fits right into the offerings of a trop-notch Managed Services Provider.
Q: What is a VoIp Phone?
A: They look no different from any office phone but are packed with a full array of great communications features. It will have whatever your analog phone has plus much, much more. The phones available from different VoIP providers vary from vendor to vendor, but many of the basic features are consistent among the offerings.
Q: What is a non-fixed VoIP phone number?
A:  Non-fixed simply means that the phone number is not attached to any physical address or business. Also known as a virtual phone number, it is usually not connected to a larger work network, and widely used for residential as well as business needs.
Q: How does a VoIP platform work?
A: As the name implies, Voice over Internet Protocol translates your analog voice signal into a digital signal which is then sent as data over a broadband line using internet protocol, then instantaneously re-converted into a voice signal at the other end of the call. There is no lag – you will have as natural a conversation as if you were face-to-face.
How secure is your network?
As a reputable member of the IT Support Los Angeles community since 2002, IT Support LA offers a FREE, no-risk network and security assessment. It is a non-intrusive scan that allows us to deliver a comprehensive report that is yours to keep. No strings, and no obligation to ever use our Managed IT Services.
The best defense is the best Cybersecurity to protect your data from theft, and a top-notch Managed Services Provider (MSP) to ensure continued reliability and defenses against newly emerging threats.
With our 100% Money Back Guarantee in writing, we offer a risk-free way for prospective clients to try us out. Because we do not require a 'hard' contract, our clients can fire us at any time with 30 days' notice. We have to be good.
Need Mobile Device Security Solutions?
No matter what size company you have, mobile device management is vital. Contact us to learn more about our endpoint security solutions.
Among the Managed IT services we provide:
IT HelpDesk Service
Onsite IT Support
Cybersecurity
Cloud migration and management
Email migration services
Backup and disaster recovery
VoIP phone systems
IT disposition and recycling
Office moves
White label services (IT to IT)
IT Support LA an award-winning Managed Services Provider (MSP):
o  3 Years awarded Best IT by the Small Business Expo
o  Awarded 2nd best company of any type in the US by the Small Business Expo SB100
o  Awarded Best IT in California by Channel Futures
o  Winner of Best IT in Los Angeles 2021 by Channel Futures
o  Listed as one of the world's Top 501 Managed Services Providers by CRN and in the top 250 in the 'Pioneer' listing
o  4 years listed as one of the Top 501 MSPs in the World by Channel Futures
o  Globee 2021 Bronze Award winner for Chief Technology Officer of the Year
o  Globee 2022 Gold Award winner for Chief Technology Officer of the Year
o  Named one of 2022's 50 'Best' businesses in California by UpCity
o  Named Best of IT winner for 2021 by UpCity
o  Winner of Local Excellence Award for 2021 by UpCity
o  Named Best of Cloud Consulting winner for 2021 by UpCity
o  Certified as Top MSP and Cybersecurity Pro for 2021 by UpCity
o  Named Best IT in Los Angeles for 2021 by Expertise.com.
For more information, or to receive your FREE no-risk network and security assessment, just fill out the form on this page or call us at:
818-805-0909