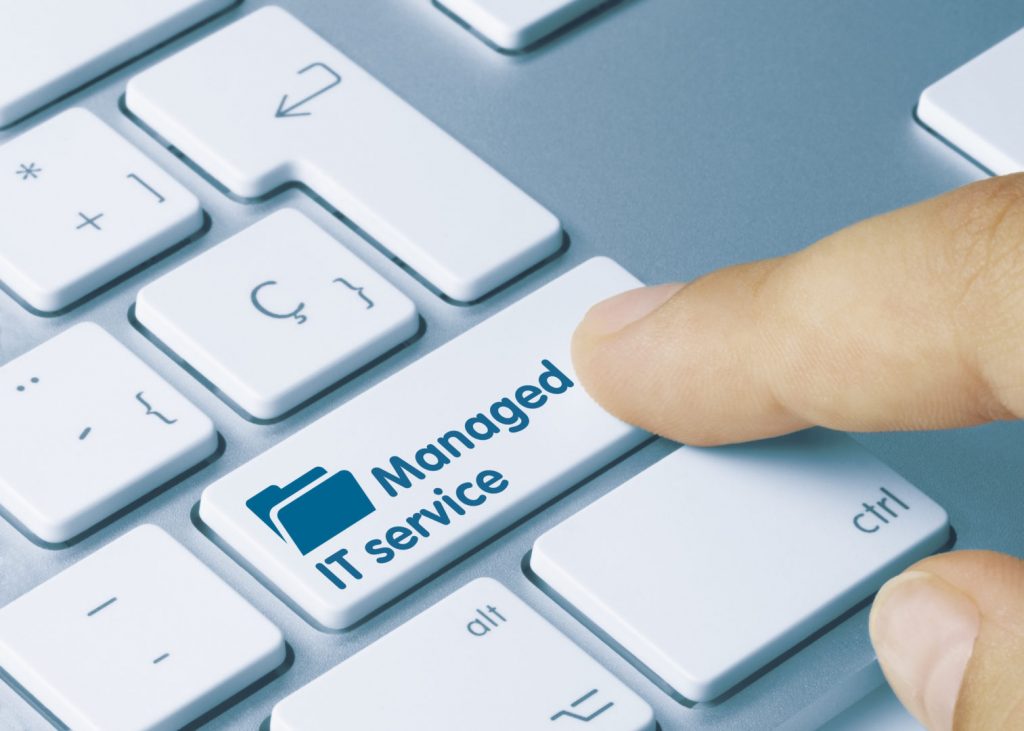 A common situation: You are several years past your company's 'startup' point. You've been hiring, and you've grown from two computers in your home to twelve in an office. Things are looking up as your business continues to grow, but at the same time, problems with your network are growing as well.
There are almost as many scenarios about how businesses start up as there are businesses themselves, but there certainly are common stories. Over the years, we at IT Support LA have heard them all. The one we hear most is this:
You start your business at home – by yourself. After a while, you bring on a second person, then a third. Your laptops still suffice, and perhaps you've put together a rudimentary file-sharing system, but the business isn't yet complex enough to do anything else.
At this point, who handles your IT support? Often, it's a somebody's son or daughter, nephew, or niece – perhaps one of the employees 'knows a little' about computers. This IT services method is cheap, and it works… for now.
IT Support LA has often heard the results of such a situation:
"My son has been doing a great job, but now he's going away to college." This is literally what a prospect said to us. He had ten computers somewhat strung together (inefficiently), with an outdated and useless firewall and no Anti-virus. No data backups in place – just what was stored in the computers.
When cybercriminals find someone like this, they something akin to "Woohoo!" For stark clarification, it is important to note that "Woohoo!" is never, ever good.
Novice IT 'tinkerers' often know how to do simple things. They can usually get a computer working again after a failure, but theses erstwhile 'IT guys' are 'small picture' players. Even a small network of ten computers falls into the province of 'big picture' players. With a payroll of ten or more employees, you have a lot riding on your network.
Just like the example above, with the IT son college (who wasn't always available when he was needed) going off to, a smart business owner will seek out experienced, professional IT services. The problem here is that most of them do not know what that is. How do you separate the Good from the Bad IT?
A great jumping-off point is our series of articles under 'How to choose an IT provider'. They cover what Managed IT Services are, what makes them different from 'Break/Fix' IT folks and other types of consulting services, and the right questions to ask when interviewing prospective vendors.
Bad IT
The problem is that anyone can call themselves an IT company. There are no licensing requirements beyond a simple business license. 'Break/Fix' vendors primarily populate this segment – something breaks, and they fix it at an hourly rate.
'Break/Fix' vendors primarily populate this segment of the IT community – something breaks, and they fix it at an hourly rate. They make money based on billable hours. This means they have no vested reason for fixing things quickly or permanently: More hours equal more money. Eventually, the client will get tired of the excessive downtime waiting what's broken to be fixed. It's the IT equivalent of having a hamster on a wheel trying to power an automobile.
Good IT
Managed IT Services providers use a model that ensures a true Win/Win arrangement with their clientele. Clients pay a monthly retainer or subscription for comprehensive, all-inclusive services. A Managed Services Provider (MSP) sets up the network for constant monitoring and proactive preventive maintenance. The less time they spend on little 'fixes,' the more money they save and the more your productivity increases.
Using automation and AI (Artificial Intelligence) among other tools, a great MSP already knows when most problems occur – they problems before they can occur and put the 'fixes' in early. Even if the IT HelpDesk isn't on the phone and no field techs are poking around in the server room, much work is being done to provide as close to a permanent 'YES' response from the network as possible.
Isn't it time to graduate to smoothly running, reliable IT?
Frequently Asked Questions
Q: What should I look for in an IT support provider?
A:  There are a few key things to look for. Our Top 5:
1) They listen and understand your needs (no 'Tell Sell' from the representative).
2) Case Studies and Reviews. How they have handled issues in the past, and what their clients say.
3) 24/7 availability. Not just for remote monitoring and repair, but for onsite as well.
4) Qualifications. Certifications that ensure levels of competence. You need to see these.
5) Visit their Operations Center. Local ONLY. No IT HelpDesk on the other side of the world.
Q: What is MSP pricing?
A: The most common form of MSP (Managed Services Provider) pricing is a monthly fee or retainer. It can be based on the number of users (including all devices used) or the number and types of devices serviced.
MSP Resources, an insider tool for the industry, offers a guideline and breakdown of what types of costs are involved HERE.
Q: What does break/fix mean in IT?
A:  Break/Fix is an outdated model for IT, also called Time & Materials. It is not proactive, does not see to Cybersecurity measures unless specifically asked for by the client, causes excessive downtime because there is generally no remote monitoring and repair. Paid by the hour, they show up when something breaks, figure it out, and then fix it.
Q: What does remote monitoring do?
A: Remote monitoring and repair enable your IT to remain largely invisible. Many problems are headed off through a proactive approach, but when an issue does arise, a Help Desk technician phones the affected end-user to determine a time for the IT technician to 'remote in', take over the computer fix the problem remotely.
How secure is your network?
As a reputable member of the IT Support Los Angeles community since 2002, IT Support LA offers a FREE, no-risk network and security assessment. It is a non-intrusive scan that allows us to deliver a comprehensive report that is yours to keep. No strings, and no obligation to ever use our Managed IT Services.
The best defense is the best Cybersecurity to protect your data from theft, and a top-notch Managed IT Services firm to ensure continued reliability and defenses against newly emerging threats.
Just fill out the form on this page or call us at:
818-805-0909