Hollywood CA is located within the City & County of Los Angeles. Bordered on the north by the Hollywood Hills, on the south by Larchmont & Hancock Park, on the southwest by Fairfax and to the west by West Hollywood.
Fun Fact: in 1910, D.W. Griffith was the first to make a movie in Hollywood, a 17 minute film called In "Old California" It wasn't until 1915 that "Birth of a Nation" wherein blacks were the villains and the Ku Klux Klan were the heroes demonstrated to movie fans around the world what a racist bigot he was.
*The author takes no responsibility for the validity of the above "Fun Fact".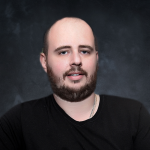 Igor Pinchevskiy
CEO
IT Support LA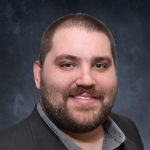 Yuri Aberfeld
CTO
IT Support LA

We're offering businesses 2 FREE hours of computer system or networking support to diagnose ANY computer problems you are having.
IT Support LA has been providing Hollywood IT Support, Managed Services, IT Consulting, Help Desk, Network Diagnostic, Backup and Disaster Recovery Service, Hardware and more, since 2002. We assist businesses to get the most out of their technology and help them increase revenue and efficiency.
IT Support LA's area of innovation is quick and efficient deployment of solutions, no matter how complex your environment is.
Having all the equipment in stock allows us to configure and implement a solution within ONLY several days!
Our help desk response is 60 minutes or less for both emergency and non-emergency issues and on top of that, we do not lock you with a 1-3 year contract.
Connect with us today and let us show you how your technology can work for you and not against you.
Upgrade your IT support to fast, friendly, and reliable service.
We want to prove that our computer support is the best by helping your business with 2 free hours to diagnose any computer trouble you may be having. There is no cost or obligation, the only requirement is that your business has at least 5 computers and 1 server to qualify.
We HATE SPAM As Much As You!
We will never rent, share, or sell your information with anyone ever! We will only use your information to communicate with you directly, and you can remove yourself from our list at any time with one simple click.
Don't Take Our Word For It, Here's What Other Businesses Are Saying:
Areas Served
Agoura Hills, Beverly Hills, Calabasas, Camarillo, Canyon Country, Castaic, Culver City, El Segundo, Huntington Park, Inglewood, Malibu, Marina Del Rey, Moorpark, Newhall, Oxnard, Port Hueneme, San Fernando, Santa Clarita, Santa Monica, Saticoy, Simi Valley, Stevenson Ranch, Thousand Oaks, Topanga, Valencia, Ventura, West Hollywood, Westlake Village, Westchester, Burbank, Universal City, Los Angeles, Newbury Park