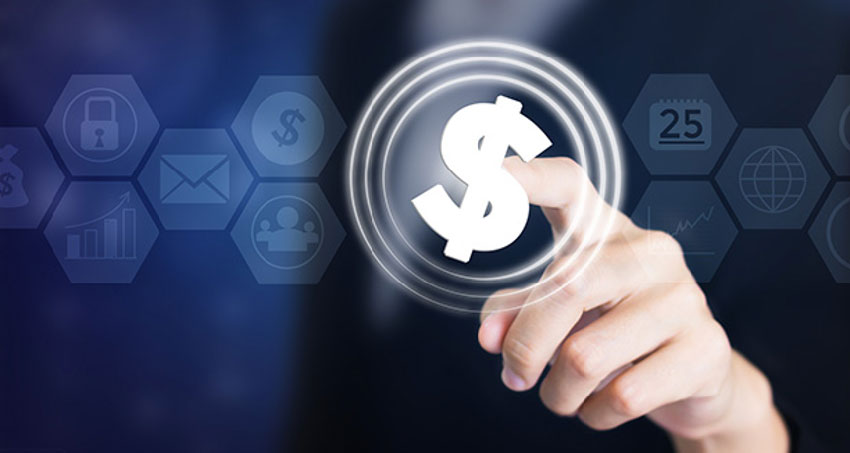 Once you have combed through the differences between a Managed Service Provider (MSP) and the lower-service, outdated model of Time & Materials, or 'Break & Fix' (B&F) IT, what do you need to consider with pricing?
Obviously, you will perform your own cost comparisons, but it's important to know how a Top-Notch MSP arrives at its pricing.
Beware of MSPs that offer preset 'packaged' plans, for example, The Gold, Silver, or Bronze plan. It looks nice on a website, and you may be lucky enough that one of these plans is a good fit for you, but usually, they aren't. These packages do vary in the industry, but typically they include things you don't need and exclude things you do need, which become expensive add-ons.
The Dangers of 'ADD-ONs'
Keep an eye on those 'add-ons'! Typically, the lowest priced plan, in this scenario, the Bronze, will include only the bare essentials and either NOT cover or place a limit on basic personal services. There will be plenty of other add-ons, but these are the two that you will pay the most dearly for:
Remote Help Desk services
Onsite Technical Response
IT companies typically charge $100 to $175 per hour for remote or onsite assistance. Let's say it's $100.
Let's also say that your Bronze Plan covers 7 computers for $500 per month.
But you needed 5 hours of help desk and 2 hours of onsite support that month.
Your $500 Plan is now $1200.
See how that works?
Those are just the two 'biggest money' add-ons. Others are typically:
Data Backups
Data Restore Support
Hardware and Software Support
Support for User Adds (new employees), Removes and Changes (usually a physical relocation of a user within the office
Access to Microsoft Top Tier Support
Dedicated Technicians – rather than just 'any tech who's handy' – either onsite or remote.
Licensing
Let's say your plan covers basic IT staples, like CyberSecurity: Anti-Virus (AV) and Firewalls, but 'spam filtering' is not. Oops, there's another add-on – usually a fixed price with an hourly rate for setup.
The same goes for any specific software you use in your business.
This type of service model is known in the industry as the 'Nickel and Dime' method.
These Packaged Plans cost an arm and a leg, and anything beyond outside of the Service Level Agreement (SLA) will be extra – if it's software, the internet, printers/copiers, scanners or VoIP (Voice over Internet Protocol) phones, it's either more money or the 'MSP' (using that term loosely for purveyors of these types of plans) will tell you, "That's your problem. You have to call the vendor."
Does that type of plan satisfy your budgeting needs?
No.
Does it free your staff of IT, allowing them to stay focused on productive activities that generate revenue?
No.
Plus, each and every 'add-on' service generates a new invoice, which often hides how much you're really paying for your IT. We know this for a fact, having seen the looks on prospective clients' faces when they actually reconcile all those bills and realize they're getting crappy service for a ton of money.
How SHOULD Managed Services be Priced?

A truly Top-Notch MSP, like IT Support LA, listens to the client, gains a thorough understanding of their business, how work flows, and what their unique requirements are.
We tailor a plan which includes everything you do need while eliminating what you don't.
No matter how we collaborate with you to arrive at the perfect Service Level Agreement, it will always include:
Unlimited Help Desk remote monitoring, repair, and maintenance.
Unlimited Onsite Technician visits.
Vendor Management for your internet, printers/copiers, scanners or VoIP phones, etc. We make the calls when you have issues with these vendors – your staff spends their time making money for the company.
These, and others, are a given but these three are the source of your biggest 'ad-on' expenditures. Everything else we agree upon in the SLA is covered, with nothing left out. No surprise billings. If there is an 'out of agreement' project, such as a company move, those expenditures will be agreed upon in advance.
So How Much is it?
Our Flat-Fee IT plan:
We are able to put forth this incredible offer in writing, which includes:
Unlimited Help Desk
Unlimited on site for troubleshooting
Network & Server Optimization
IT Budgeting & Road Map
Cybersecurity Strategy based on current equipment
Vendor Management
Proactive monitoring
Reporting
ALL of this for a FLAT FEE of $50 per user / per month!
No strings, no tricks. Our offer includes all of the above, making your budgeting for IT consistent and completely transparent. Try getting a deal like this from ANY other MSP!
About IT Support LA
We embody each and every aspect of the true, top-notch MSP. Our methodologies are iron-clad, yet adaptive to your environment. We are entering our 19th year serving the Greater Los Angeles and Ventura County areas. We have continuously scaled our growth to ensure no 'growing pains', and our technicians are never finished with 'school' – the IT landscape, as well as the nature of Cyber Crime changes constantly, and we maintain that if those who are not a step ahead are far behind.
It is just this philosophy that has made our company award-winning:
o 2 Years awarded Best IT by the Small Business Expo
o Awarded 2nd best company of any type in the US by the Small Business Expo
o Awarded Best IT in California by Channel Futures
o 3 years listed as one of the Top 501 MSPs in the World by Channel Futures
Please call us for a FREE consultation by phone, and we will help you establish safe, reliable, and cost-effective solutions.
818-805-0909