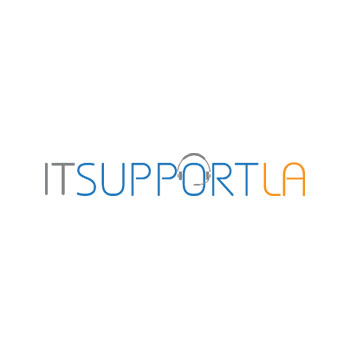 IT Support LA, led by CEO Igor Pinchevskiy is entering its 20th year of serving the Greater Los Angeles and Ventura County areas. Since 2002, we have been a prominent IT Support Los Angeles Community member.
We specialize in: IT Help Desk Service Onsite IT assistance Cybersecurity Cloud migration and management Email migration Backup and disaster recovery VoIP phone systems IT disposition and recycling Office moves White Label services.
We embody every aspect of the true, top-notch MSP. Our methodologies are iron-clad yet adaptive to your environment. We are entering our 19th year serving the Greater Los Angeles and Ventura County areas.
We recently decided to open ourselves up to client feedback to better gauge the perception of our brand. We're pleased to report the response has been incredibly positive.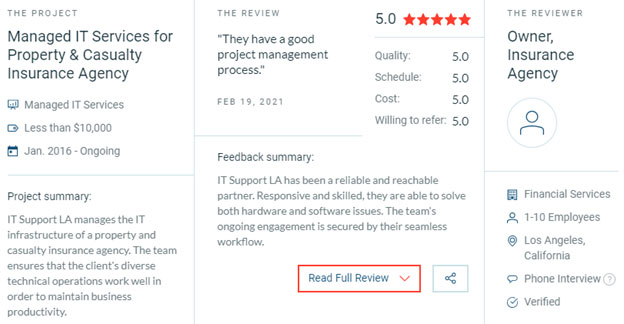 These reviews are found on Clutch and speak literal volumes about what our clients think about our services and team performance.
We have continuously scaled our growth to ensure no 'growing pains, and our technicians are never finished with 'school' – the IT landscape, as well as the nature of Cyber Crime, changes constantly, and we maintain that those who are not a step ahead are far behind.
It is just this philosophy that has made our company award-winning. We've been awarded the best IT by the Small Business Expo three times, the second best company of any type in the US by the Small Business Expo SB100.
Channel Futures named us the best IT in California, the 'Best IT' in Los Angeles 2021, and listed us as one of the Top 501 MSPs in the World for four years.
CRN has listed us as one of the world's Top 501 MSPs and in the top 250 in the 'Pioneer' listing. Our team has been a Globee Bronze Award winner for Chief Technology Officer of the Year for 2021 and a Gold Award winner for the same award in 2022.
UpCity gave us numerous awards for 2021 including Best of IT Services, Local Excellence Award, Best of Cloud Consulting, and a Certified Top Managed Services Provider and Cybersecurity Pro.
Finally, we were named Best IT Consultant in Los Angeles for 2021 by Expertise.com.
These award-winning services are readily available for everyone who decides they want the best IT team on their side. Contact us today, and we can positively impact your operations as soon as possible.