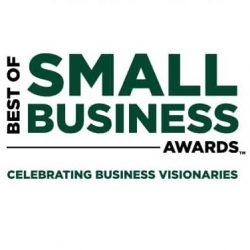 Among the awards bestowed by the Small Business Expo, the SB100 is the one category where businesses of all types compete against each other for overall ranking in terms of their excellence and commitment to going 'Above and Beyond' in their quest for unparalleled Customer Services and Products. We placed #1 in our category as 'Best IT', but in the merged category voting we placed #2 out of the Top 100 entrants from every field of commerce in the entire country!
About IT Support LA:
IT Support LA has provided the highest quality of service to the Greater Los Angeles area and Ventura County for the past 17 years. With 'real' proactive 24/7 monitoring with unlimited onsite visits, we take all IT cares away from our customers, allowing them to focus on the core nature of their business. Our clients' success is our success. Without requiring our clients to sign 'hard contracts', we earn their trust and continued business every day.
Our all-inclusive Managed Services system goes above and beyond that of a typical MSP, into the realm of Technology Concierge, handling all manner of communication for our clients, from IT service to Vendor Management.