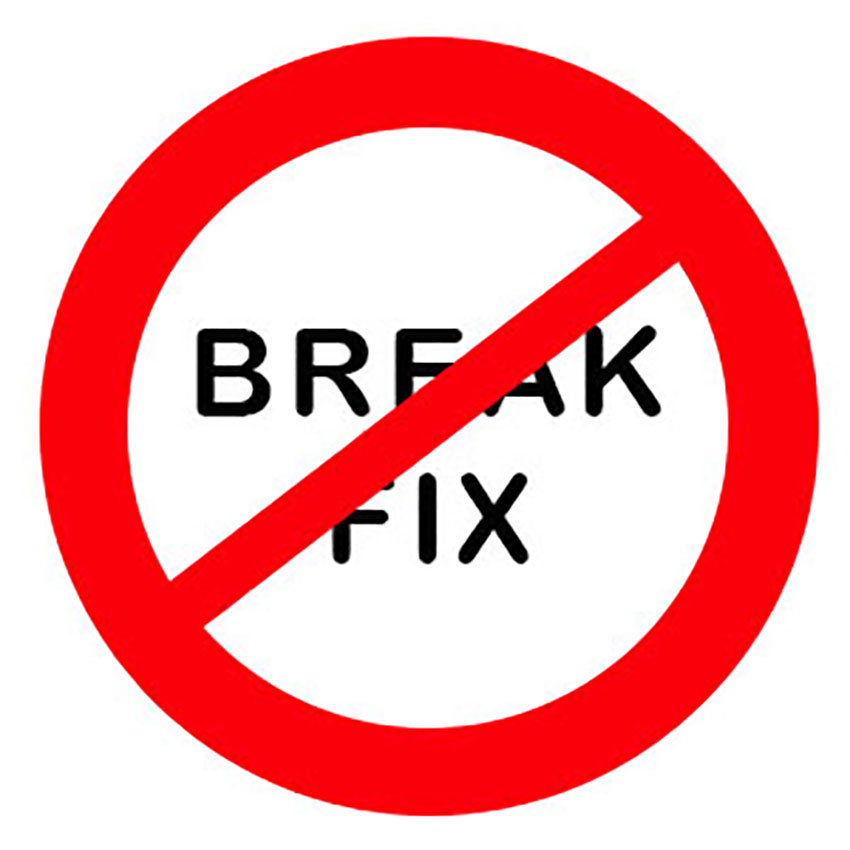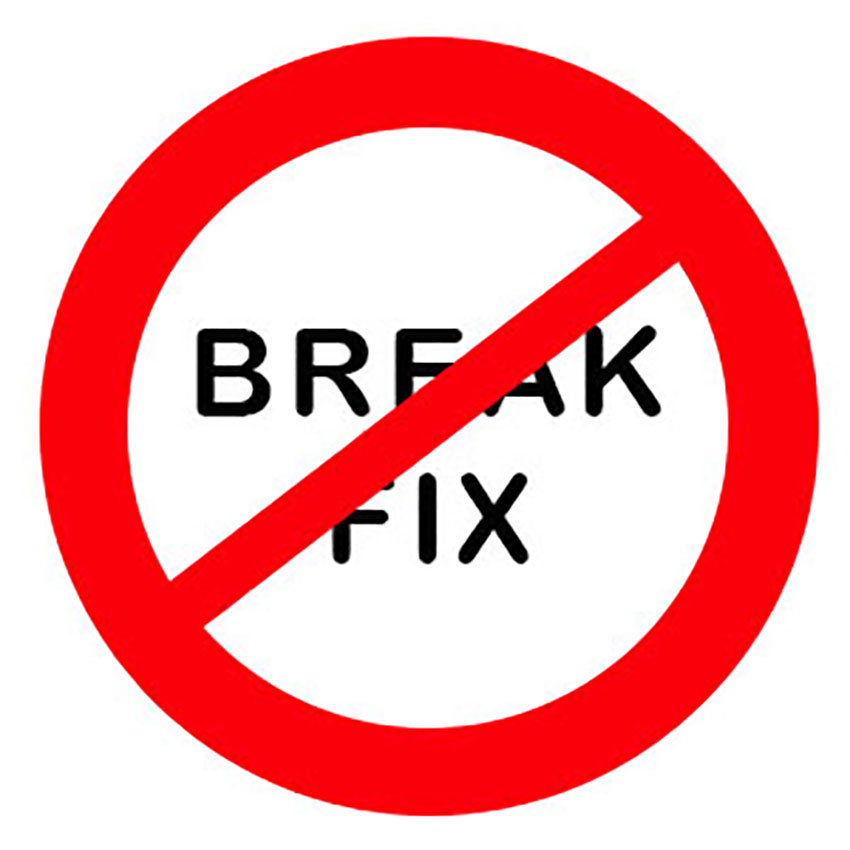 "Necessity is the mother of invention."
This well-known proverb evolved over time from the original words Plato wrote in The Republic: "Our need will be the creator." For the past two years we have been living in one of those eras where technology moves and evolves even faster than its norm, and as usual, these quantum leaps are born out of our needs.
Historically, wars Like WWII are jumping-off points for great and rapid strides in technology. Since early 2020 it has been COVID. The drastic and hurried way that the modern workplace changed from office-centric to remote-centric showcased the fact that many patched-together technologies in use began showing their age – especially in network Cybersecurity and Information Technology.
Anyone who is not keeping up with the technological innovations that are boosting network Cybersecurity, reliability and productivity is clearly falling behind. As Stewart Brand, a writer and editor of The Whole Earth Catalog once wrote:
"Once a new technology rolls over you, if you're not part of the steamroller, you're part of the road."
So – which are you – the steamroller or the road?
This does not mean that every CEO or administrator needs to turn themselves into technology experts – any more than they need to be auto mechanics or tax preparers – these are among the many services that are wisely outsourced. You just need to be able to trust them. Which brings us back to the issue of trustworthy, knowledgeable, and reliable IT support.
In order to keep abreast of the times, the very least any business should do for itself is to STOP buying IT by the hour because at least, at a minimum, a good Managed IT Services firm will know your network needs and the technologies which will keep you operating at peak efficiency.
BUT – a TOP-NOTCH Managed Services Provider (MSP) will also know your business. They will know what you do and how you do it. They will have their fingers on technologies of all types – not just those affecting IT, but those that affect your unrelated processes. This may take the form of new inventory control software to shipment tracking to court docketing for attorneys. Let the technology guys keep you in the best technology.
This brings us to why you need to stop buying your IT by the hour. Hourly-billed IT services go by the industry name of Break/Fix, and the fundamental difference between Managed IT Services and Break/Fix is the basic mentality involved.
What is break/fix mentality?
Break/Fix is governed by a Reactive mentality – just like the name implies, it reacts to something breaking down. For the client, it's a waiting game:
Client network/workstation suffers a breakdown and calls IT.
Client waits for a call back from IT.
Client waits for IT to arrive.
Client waits while IT troubleshoots the issue.
Client waits for IT to effect a repair.
All the while, the affected network or workstation is down, and productivity comes to a full stop.
The mentality of the Break/Fix 'consultant' is based on producing billable hours. Billable hours are the enemy of productivity and cost-effectiveness for the client, but the are quite friendly to the Break/Fix 'IT Guy'. There is no reason to fix things quickly or permanently, and there is no reason to perform preventive maintenance. The Break/Fix profit comes from recurring client visits.
It is rare for an average Break/Fix purveyor to maintain an IT HelpDesk, which routinely monitors the network and effects repairs remotely and quickly – there aren't enough billable hours with that kind of speed and efficiency.
Just a glance through the roster of the IT Support Los Angeles Community will demonstrate how the ranks of the Break/Fix IT 'Guys' are thinning. Impactmybiz.com provides an excellent overview of why Break/Fix is dying out HERE.
What are the benefits and uses of Managed IT Services?
The benefits are abundant. A Managed Services Provider (MSP) is governed by a Proactive mentality. The client pays a fixed monthly fee, so the impetus is to set up the network to require the least number of human hours to maintain it. Many future issues, logjams, or equipment failures are predictable and preventable.
The MSP accomplishes this predictive support by using tools that most Break/Fix guys do not have the resources to employ: Automation, Artificial Intelligence (AI), Managed Endpoint Security and sophisticated ticketing (a client's call for service opens a ticket) and network reporting wherein every issue and repair the network has ever had can be viewed at a moment's notice.
Not all issues can be prevented. For example, any MSP worth its salt knows that every time Microsoft issues an update, there is a high probability that something is going to go wrong. So, while not being able to prevent it, the MSP can certainly predict it and be prepared to root out any issues caused by the update and solve them quickly.
Frequently Asked Questions
Q: What can Managed IT Services do for you?
A: Almost everything – at least everything to do with your network. It is a comprehensive service that requires very little involvement from the client. It reduces costs and fills in any gaps that lesser Break/Fix practitioners have neglected – significantly restoring full security and reliability.
Q: Why do you need Managed IT Services?
A: Managed IT saves money – in terms of cutting downtime and productivity loss and in IT costs. Everything 'network' is the responsibility of the MSP with minimal client involvement. This allows the client to concentrate on their business goals – not their IT. Forbes provides an excellent overview of the factors that help determine if a Managed Services Provider is a good fit for your business.
Q: How much should Managed IT Services cost?
A: The Managed IT or MSP model usually consists of a monthly subscription or retainer fee arrangement, and the costs depend on the range of services. The range tends to run from a minimal offering at $80+/per user/per month to all-inclusive Service Level Agreements (SLAs) which generally falls between $100 to $175 per user/per month. Seeing anything higher than $175 should raise suspicions. According to Thumbtack, the overall average price for minimal Managed IT runs $80 to $100 per user per month.
Q: What does remote monitoring do?
A: Remote monitoring and repair enables a Managed Services Provider to monitor network operational activities and issues from a remote location. When an issue develops, a phone call is made to the affected end-user to establish a time for the IT technician to 'remote in' – take over the computer and effect the repairs. This helps MSPs ensure efficient network infrastructure control and management.
How secure is your network?
IT Support LA offers a FREE, no-risk network and security assessment. No strings, no obligation.
Just fill out the form on this page or call us at:
818-805-0909