Are Computer Problems
Stressing You Out?
Our Famous "Super Value Service Call" Will Put An End To Your Computer Headaches, Finally And Forever!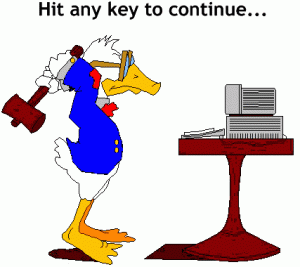 You're already crazy-busy dealing with a million different projects and problems – so why are you STILL tolerating 'bad behavior' from your computer network? After all, time is money and you certainly don't need more stress in your life. That's where we can help…
During the month of May, we're giving  away away our famous Super Value Service Call (a  $350 Value) – for only $99! This 'tune-up' is  a cheap and easy way to not only fix those  nagging computer problems, but also to make sure your network is secure from viruses, spyware, hackers, data loss, corruption, and a host of other problems that could cost you a lot of time, money and aggravation.
For only $99, we'll come to your office and perform a complete tune-up for up top 20 PCs that includes:
Diagnose slow, problematic PCs, printers, etc.
Review your firewall and security settings to make sure you ARE protected from hackers, viruses, spyware, etc.
Verify that your data is being backed up in a format that COULD be recovered in the event of a disaster.
Check your disk space.
Check your surge protector to make sure you are protected against lightning strikes and power surges.
Run a Disk Cleanup and Disk Defragmenter to free up more space on your hard drive and help your computer work faster.
Clean out old and unnecessary temporary files that are stealing precious disk space.
Set your e-mail to auto-archive older messages and to regularly empty your deleted item folder.
*Offer valid only in The Greater Los Angeles area/Ventura County, open to companies with 10 or more computers and a server.
Guaranteed To Relieve Computer Problems Or It's FREE!
Just fill out the form on this page or call us at (818) 797-5300