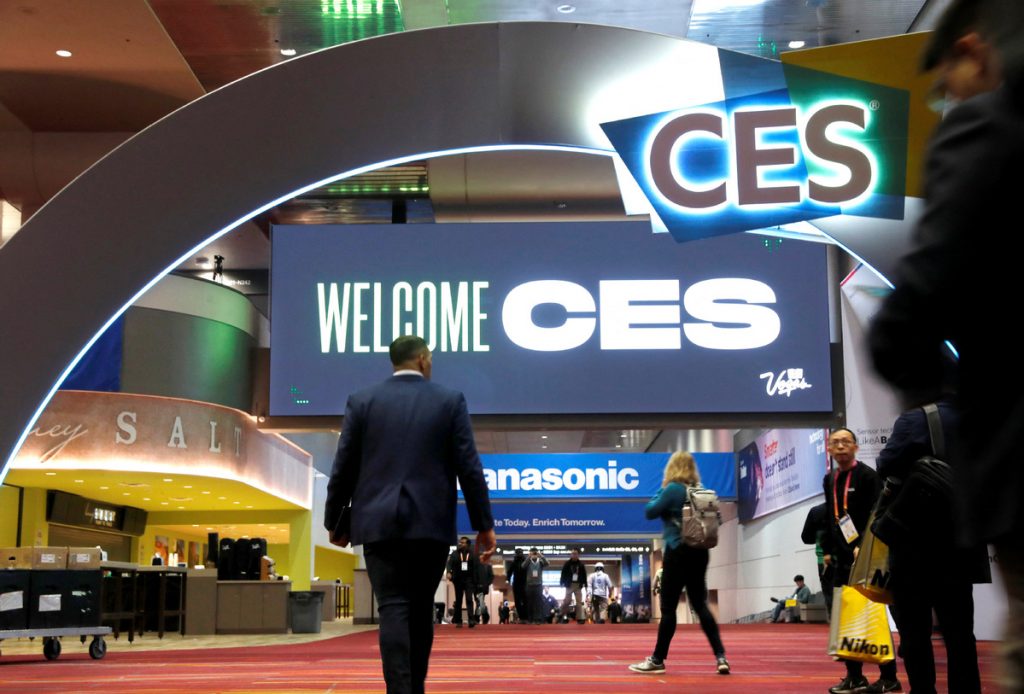 Every year at the Consumer Electronics Show (CES), a group of global tech innovators meets to introduce and show off their latest breakthrough technologies
This last January, over 3,200 exhibitors from 173 countries came together to show off their creations, giving us a glimpse of what could soon be in our homes and offices. The show includes both wacky and very sensible inventions, all designed to push the limits and expand how we use technology.
People, and especially IT support geeks, love their gadgets, so it's always exciting to see the new tech showcased at the CES. It is estimated that the global smart home household penetration was 14.2% in 2022. By 2027, and according to Statista, it's expected to more than double to 28.8%.
So, what's new at this year's Consumer Electronics Show? Here's a rundown of some standouts that you may want to check out.
Loona – Intelligent Petbot
Did you ever see a 'Pet Rock?' It didn't do any tricks, but Loona will! If you love the thought of having a pet, but not the mess, or you can't have a pet because of where you live, Loona might be your answer. The developer promotes this smart gadget as "the most intelligent petbot." It's currently gathering funding through a Kickstarter campaign.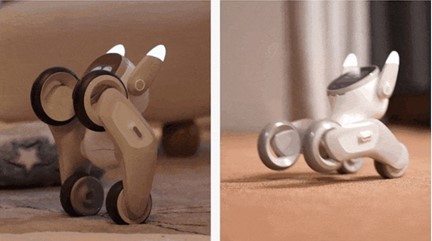 Image from Loona's Kickstarter page
The cute little motorized pseudo pet can welcome you. It can also follow you when you walk around, sneeze, scratch, play 'fetch' and much more. Just like a dog or cat, Loona investigates suspicious objects. Unlike most pets, it can beatbox, pose for pictures, and dance.
Ring Car Cam
The Ring Car Cam is another consumer IoT device displayed at CES, and it's already for sale on Amazon. It takes the popular doorbell cam concept on the road with you.
This is an IoT (Internet of Things) device as it is internet-connected. The small video cam has dual-facing cameras that capture images in the car and on the road. It features two-way talk to connect with loved ones at home, so – joy of joys - a 'back seat driver' no longer has to be in the car with you. It also has motion detection and real-time motion alerts.
AtmosGear Electronic Skates
You can also strap on a pair of electric inline roller skates if you're feeling brave. AtmosGear introduced the skates at CES. They are only producing 500 pairs in 2023, and the first deliveries are expected by the end of June.
The skates can get up to speeds of 25 km/H (15.5 MPH) and can reach a full charge in about an hour. The "skate" is actually a motorized frame that you can attach to "all roller boots."
Tilt Five Augmented Reality Glasses
The board game 'Monopoly' will never be the same. If you've been waiting to use augmented reality (AR) outside of a video game, your chance may be here. Tilt Five introduced an AR glasses system that connects to a computer device, and you can use it on board games as well as video games.
Would you like to bring some holographic life to your tabletop play? The system includes glasses and a board game. The glasses look somewhat like heavy-duty safety glasses. Both interact to bring an AR element into the real world.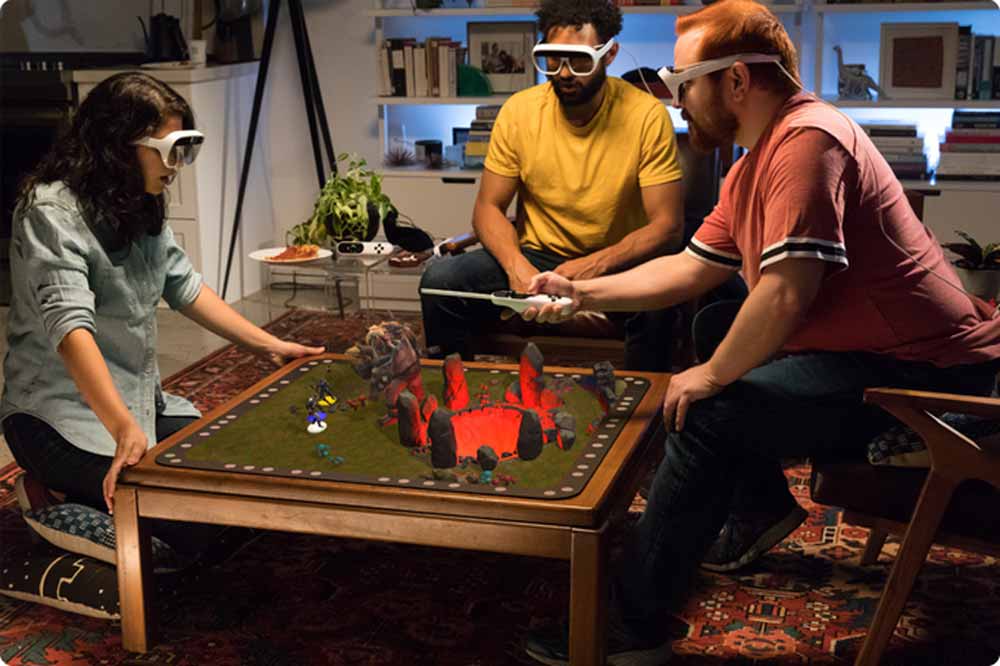 Jabra Enhance™ Plus
This is an earbud/hearing aid combo that can be very helpful to those with hearing loss. Jabra Enhance Plus are earbuds that offer a 3-in-1 experience. You can use them for listening to music, phone calls, and for general hearing enhancement.
The small design makes them discrete, and they are also designed to be easy to use. They include state-of-the-art technology to provide superior audio clarity.
Hasbro Selfie Series Figures
Noiw you can have your own action figure…of you! Hasbro has you covered with its new Selfie Series. You can use your phone's camera to upload a photo and choose from figures based on several franchises. Hasbro will make the physical figure and ship it to you.
Make a figure of yourself from these universes:
G.I. Joe
Ghostbusters
Power Rangers
Marvel
Star Wars
Simply use your smartphone and Habro's app to customize your new digitized figure. Then all you have to do is buy it and wait for it to arrive.
Twinkly Squares
Twinkly Squares is somewhat akin to the Lite-Bright toy on a bigger scale – and more of a home/office furnishing. The squares allow you to add panels of colored and automated lights to any wall. They're great for a home office or to add a pop of color to any space.
You can also program and control them since this is an IoT gadget. Create digital artwork, have them sync with music, or use their voice feature.
Xebec Tri-Screen 2
Most people occasionally wish they had more screen space on their laptop. Using a stand-alone 2nd monitor that's higher can feel awkward. Xebec's Tri-Screen 2 may be the answer – and a pretty cool answer at that.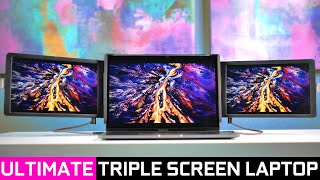 This gadget enables you to expand your laptop screen on both sides. It sits behind the screen and expands the screen space on both sides.
Frequently Asked Questions
Q: What are IoT technologies?
A:  The Internet of Things (IoT) refers to internet-connected tech devices that exist outside of the realm of standard home or office computing – anything 'smart', like your HVAC system, TV, houselights etc. This also means they can be hacked.
Q: What devices are IoT?
A: This list grows every day – some of the devices are very utilitarian while some seem 'frivolous.' Basically the devices can be anything that can connect to the internet to send and receive data, but is not a part of a traditional computer network: wireless sensors, appliances, wearable health monitoring devices, security systems, factory equipment – even your home HVAC or sprinkler system. A VoIP phone system  is IoT. Get something internet-connected with an ability to accept commands and it's IoT.
Q: What is IoT support?
A:  For consumers, it may be the device manufacturer's customer service department. For business, this needs to be from a highly experienced Managed Services Provider or any type of IT support and services company.
Q: How do IoT devices connect to the Internet?
A: Once you have a connectable IoT device, you need Internet access, Application protocol, Gateways, Network servers, and Cloud applications. DIGI offers an excellent rundown HERE.
How secure is your network?
As a reputable member of the IT Support Los Angeles community since 2002, IT Support LA offers a FREE, no-risk network and security assessment. It is a non-intrusive scan that allows us to deliver a comprehensive report that is yours to keep. No strings, and no obligation to ever use our Managed IT Services.
The best defense is the best Cybersecurity to protect your data from theft, and a top-notch Managed Services Provider (MSP) to ensure continued reliability and defenses against newly emerging threats.
With our 100% Money Back Guarantee in writing, we offer a risk-free way for prospective clients to try us out. Because we do not require a 'hard' contract, our clients can fire us at any time with 30 days' notice. We have to be good.
Among the Managed IT services we provide:
IT HelpDesk Service
Onsite IT Support
Cybersecurity
Cloud migration and management
Email migration services
Backup and disaster recovery
VoIP phone systems
IT disposition and recycling
Office moves
White label services (IT to IT)
Planning an Office Move?
Contact us today! We have the experience to ensure a seamless transition. After the move, your employees will arrive at the new location to find their IT infrastructure ready and open for business!
For more information on office moves, or to receive your FREE no-risk network and Cybersecurity assessment, just fill out the form on this page or call us at:
IT Support LA is an award-winning Managed Services Provider (MSP):
o  3 Years awarded Best IT by the Small Business Expo
o  Awarded 2nd best company of any type in the US by the Small Business Expo SB100
o  Awarded Best IT in California by Channel Futures
o  Winner of Best IT Support in Los Angeles by Channel Futures
o  Listed as one of the world's Top 501 MSPs by CRN and in the top 250 in the   'Pioneer' listing
o  4 years listed as one of the Top 501 MSPs in the World by Channel Futures
o  Globee 2021 Bronze Award winner for Chief Technology Officer of the Year
o  Globee 2022 Gold Award winner for Chief Technology Officer of the Year
o  Named one of 2022's 50 'Best' businesses in California by UpCity
o  Named Best of IT winner by UpCity
o  Winner of Local Excellence Award for 2021, 2022 and 2023 by UpCity
o  Named Best of Cloud Consulting winner by UpCity
o  Certified as Top MSP and Cybersecurity Pro by UpCity
o  Named Best IT in Los Angeles by Expertise.com.
For more information, or to receive your FREE no-risk network and Cybersecurity assessment, just fill out the form on this page or call us at:
818-805-0909