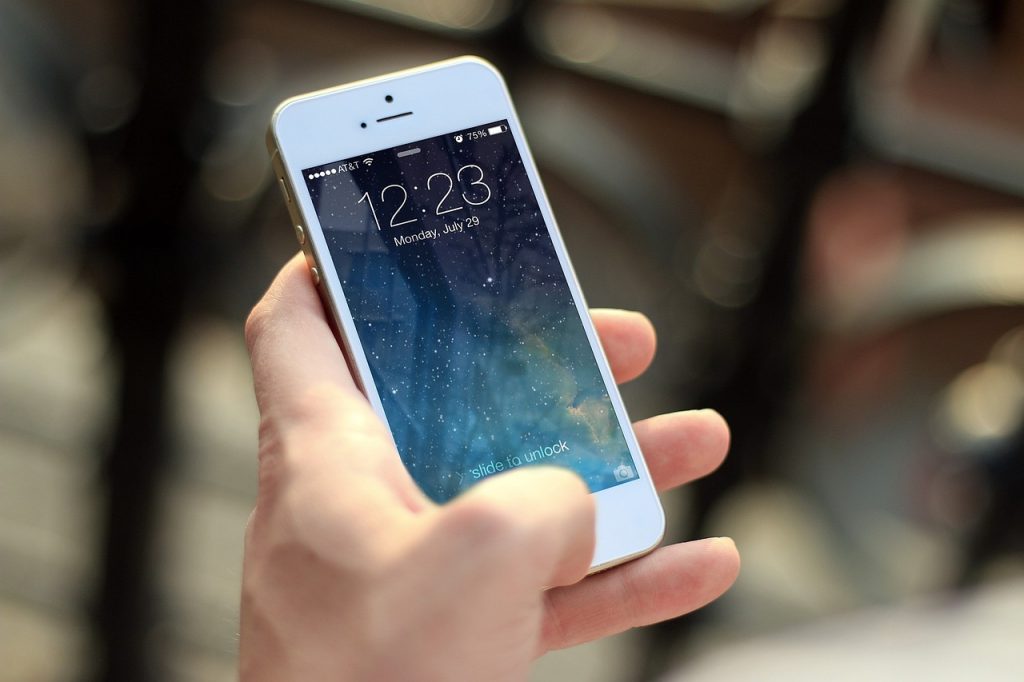 More and more, when people see a very flattering 'real-life' photo of someone, the thought pops up: "Is that really what they look like?" We have come a long way beyond the simple filtering and editing of pictures. With AI (Artificial Intelligence), some amazing images have been produced that put the subject into intriguing, animated scenarios.
Seeing these images has the effect desired by the app developer: getting people to ask, "How can I make one?"
Filters and self-portrait apps have certainly come a long way. You can now make yourself look like a character in a hit animated film. It still 'sort of' looks like you, but a fantasy version with perfect hair, teeth, skin, and facial features.
Lensa AI is the latest of these modern vanity marvels to show up on the, "Hey everybody! Look at me!" scene. To get started, you upload about 10 photos so the app can feed that data into its AI algorithm. Then, once it maps your facial features, it generates several fantasy selfies of you.
These magical avatars don't come for free though. While you can download the app for free and use it in a limited fashion, good, quality self-portraits are going to cost you. Unlimited access for one week will cost $2.99. There are several pricing tiers for its avatar packs and membership access. These range from $3.99 for Avatars Pack 1 to $35.99 for full membership.
All just harmless digital fun, right? That's what they want you to think. Vanity is an easy sell, and who doesn't want to have a fabulous profile pic?
However, with a few of these self-portrait apps, you're paying more than you know. The cost comes from the data privacy rights you're giving up, which can go far beyond the app itself. We will take a good, hard look only at the prime example: Lensa AI.
What are the concerns with Lensa AI app?
Thanks to laws like GDPR (General Data Protection Regulation), software and app developers are required to tell you what they do with your data. The problem is that most people don't read about it – when was the last time you actually read an app or website's 'Terms & Conditions?' Looking at the app at the Mac App Store, a few major concerns jump out.
They Are Tracking You!
Once you download the Lensa AI app, it has the ability to track your phone activity. The app store states that the app may use purchases and unique identifiers to track you. And not just while in Lensa AI - it can track you everywhere you go in your digital travels - across websites and apps owned by other companies. Is that too much to give up for some cool pics?
Data Collected
Lensa AI worms its way through your device looking for a lot of different data points. You permit it to do this by downloading it. Some of the tracking links to you personally (such as linked to your name, IP address, or phone number). It collects a lot of other data, but not with your name or another identifier on it.
Data collected and linked to you:
User content (such as the images you upload)
Data collected, but not linked to you:
Purchases you make on websites or apps
Usage data for apps, etc.
Identifiers (this isn't specified, but could mean things like city or gender)
Diagnostics from your device
Loss of Rights to Your Uploaded Images
What apps like Lensa AI do with your data is a grey area. Many tech companies, such as Facebook, have been known to act irresponsibly with user data. Many are purposely vague in their terms and conditions, leaving the door open.
One section from the Lensa AI Terms to which users agree states the following:
"…solely for the purposes of operating or improving Lensa, you grant us a time-limited, revocable, non-exclusive, royalty-free, worldwide, fully paid, transferable, sub-licensable license to use, reproduce, modify, distribute, create derivative works of your User Content, without any additional compensation to you…"
For the sole purpose of "operating" Lensa, is a chameleonlike term – it could mean anything. It could mean that to make more money to operate the business, the company needs to use your images. Note that it also states it can modify, distribute, etc. YOUR user content.
'POOF!' There go your rights to the images you create.
How do we protect data privacy?
Don't Nibble at Every Hook
These days, it has become human nature to jump on every new fad. It can be hard when you see all your friends using a new app, but try waiting a week. Most likely those avatar images from the latest selfie app won't be blowing up your feed anymore.
Read An App's Terms & Conditions
That's right – don't just click on 'I agree' to get to the fun part -take the time to read an app's terms. You are often giving up more data privacy rights than you realize. This includes giving an app the ability to track just about everything you do on your device. School yourself on what's at risk before you download a new app.
Restrict Data Collection
If you can't resist an app's charms, at least make it as secure as possible. This includes taking the time to restrict its data collection features, wherever possible.
Turn off data sharing in your phone's privacy and Cybersecurity settings. For the Lensa AI app, you can also contact the company to request that it delete your data from its servers. Its privacy policy states to email privacy@lensa-ai.com for questions and concerns.
Frequently Asked Questions
Q: Who is behind Lensa app?
A:  Prisma Labs developed Lensa AI, which was only moderately popular until they introduced the 'Magic Avatar' feature in November of last year which say the app skyrocket. The company's past is somewhat suspect, involving a mysterious Belarussian millionaire living in Cyprus, a meeting with the CEO of Snap and a six-figure 'patent troll' case.
Q: What is an example of a patent troll case?
A: According to Legal Dive, patent trolls are companies that "acquire patents to assert them against other companies." This often involves filing patent infringement lawsuits against large companies. The most frequent targets are Google, Amazon, Apple, and Samsung (all are 'deep-pockets' for litigation).
Q: Is Lensa AI secure?
A:  As a separate issue from Lensa's ability to control the rights to your data and track your every digital move, the app developer states that the app uses industry-standard Cybersecurity measures to protect user data, but it stops there. They admit that they can't promise 100% security from cyberattacks and hacking.
Q: Is there anything better than Lensa AI?
A: Pergfectcorp.com cites these as the best alternatives, BUT – read their Terms & Conditions!
YouCam Perfect
Dawn AI – Avatar Generator
DALL-E2
WOMBO Dream – A I Art Generator
How secure is your network?
As a reputable member of the IT Support Los Angeles community since 2002, IT Support LA offers a FREE, no-risk network and security assessment. It is a non-intrusive scan that allows us to deliver a comprehensive report that is yours to keep. No strings, and no obligation to ever use our Managed IT Services.
The best defense is the best Cybersecurity to protect your data from theft, and a top-notch Managed Services Provider (MSP) to ensure continued reliability and defenses against newly emerging threats.
With our 100% Money Back Guarantee in writing, we offer a risk-free way for prospective clients to try us out. Because we do not require a 'hard' contract, our clients can fire us at any time with 30 days' notice. We have to be good.
Among the Managed IT services we provide:
IT HelpDesk Service
Onsite IT Support
Cybersecurity
Cloud migration and management
Email migration services
Backup and disaster recovery
VoIP phone systems
IT disposition and recycling
Office moves
White label services (IT to IT)
Get a Device Privacy Checkup
The more apps you use, the more complicated data privacy can get. Don't leave it to chance. We'll be happy to help. Give us a call today to schedule a device privacy checkup.
IT Support LA is an award-winning Managed Services Provider (MSP):
o  3 Years awarded Best IT Support by the Small Business Expo
o  Awarded 2nd best company of any type in the US by the Small Business Expo SB100
o  Awarded Best IT in California by Channel Futures
o  Winner of Best IT Support in Los Angeles by Channel Futures
o  Listed as one of the world's Top 501 Managed Services Providers by CRN and in the top 250 in the   'Pioneer' listing
o  4 years listed as one of the Top 501 Managed Services Providers in the World by Channel Futures
o  Globee 2021 Bronze Award winner for Chief Technology Officer of the Year
o  Globee 2022 Gold Award winner for Chief Technology Officer of the Year
o  Named one of 2022's 50 'Best' businesses in California by UpCity
o  Named Best of IT Services winner by UpCity
o  Winner of Local Excellence Award for 2021, 2022 and 2023 by UpCity
o  Named Best of Cloud Consulting winner by UpCity
o  Certified as Top MSP and Cybersecurity Pro by UpCity
o  Named Best IT Support in Los Angeles by Expertise.com.
For more information, or to receive your FREE no-risk network and Cybersecurity assessment, just fill out the form on this page or call us at:
818-805-0909