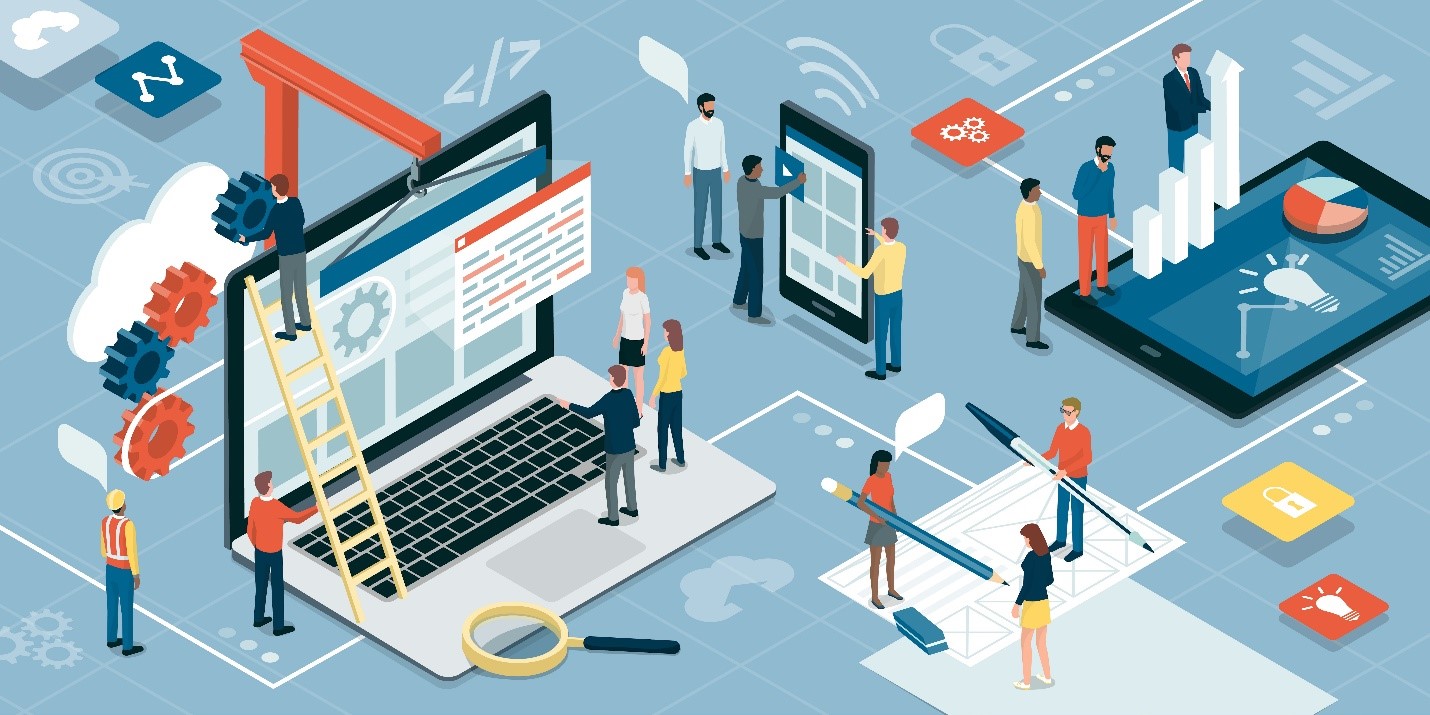 Do you have a reliable method to track your company's – and your employees' - productivity? Do you know if they are using their tools as effectively as possible? Do you know if they are aware of and implementing Best Practices?
Managers often ponder these questions. Whether monitoring an in-office or remote workforce, you cannot accurately grade productivity simply by looking at peripheral data such as their clock-in and clock-out times. You must know how effective they are when they are clocked in.
It does not matter where the employee is – in the office or on 'work from home' status. In the hybrid work environment of today, the value and work product an employee brings is the best gauge. It is not merely an issue of judging their productivity – a smart manager looks at what may be hindering employees doing their best work.
Not many employees enjoy the learning curve associated with new, unfamiliar technology. These new tools often slow down their work at first, and many employees do a 'go-around' by doing things the way they have always done them. This may be momentarily comfortable, but the employee is ultimately losing out on a better, faster way to work.
But productivity is a very nuanced area to address. Invading the privacy of work from home employees by tracking their every keystroke would be time-consuming, pointless, and counterproductive in providing a boost to positive forward motion.
What's the answer?
If your company uses Microsoft 365 then you have a tool you can use to find nuggets of productivity gold. This tool is the Microsoft Productivity Score (MPS) - aka the Microsoft Adoption Score.
How does Microsoft measure productivity?
Microsoft Productivity Score examines core areas of your employees' workflow. It looks at employees and departments as both separate units and as parts of the whole enterprise. It is both a holistic and modular approach. Since the entire organism is being evaluated, no employee should feel that they are being singled out.
The tool provides insights that you can evaluate and share with your staff. Managed and communicated effectively, these insights help to boost their performance. Hardware-related tools are also included, allowing for a better determination as to whether your company tools are a help or a hindrance.
MS Productivity Score is based on eight categories, with a possible score of 100 points each, therefore the highest overall score is 800. These are the key areas.
People Experiences
How do your people work? Are they using best practices for collaboration? Are they doing things the hard, and therefore slower way? Do meetings run long for no good reason? If everyone is working in the cloud, are employees using shared cloud storage links or are they still emailing attachments instead?
One valuable 'people' insight: Every employee can save an average of 100 minutes per week by using online files for collaborating with fellow team members. The MPS can show you where your team stands in this, and many other metrics.
100 minutes per week is equal to approximately 86.6 hours per year. That's over 2 full workweeks!

The subcategories within the people experience category are:
Communication
Content collaboration
Mobility
Meetings
Teamwork
Technology Experiences
Technology experiences examines the health and performance of your devices. Are hardware and software on endpoints causing issues? Is it slowing down the workflow? Are there network connectivity problems? Are all apps updated as they are supposed to be?
This category will look at and identify any risk areas within the technology that your team relies on. Any technology that is not secure or functioning well can slow your business down.
These three are subcategories in the technology experiences area:
Endpoint analytics (Intune can check this)
Network connectivity
Microsoft 365 apps health
Special Reports
This category provides insights and details on business continuity.
It can show you how employee collaboration and other activities are evolving, especially when your company goes through transitions. One such transition has been from an office-based to a home-based workforce and back again to in-office work. This report will lay out how these changes have impacted your workers' productivity.
How Microsoft Productivity Score Helps Your Company
Automatic Metrics Tracking
Microsoft Productivity Score automatically tracks your team's use of Microsoft 365 applications. This provides you with helpful information on how your staff use their digital tools.
These metrics give you a great overview of whether employees are using best practices. Often, they simply need guidance to learn a more efficient way of performing work tasks.
Insights to Understand the Data
What good are all these reports and findings if they look like Greek to you? This will give you insights on how to understand and interpret the data. You won't get just the metrics, but the context as well. Once you use this to educate yourself, you can educate your employees on things that save time and improve workflow.
For example, a quick response to a question saves time. Using @mentions can help achieve that. MPS will show you how many people use @mentions in team communications, and how much this increases the response rate.
Recommended Actions to Take
What to do about all this information? That's the third piece of guidance you gain. MPS will provide actionable recommendations designed to improve specific metrics. This helps you to improve productivity.
The combination of the metric, insight, and recommendations make MPS a comprehensive tool.
Would You Like to Get Started with Microsoft Productivity Score?
As a longtime Microsoft Partner, IT Support LA can help you get you started with this extremely effective tool. And provide solutions to increase company productivity. Give us a call and let's chat!
Frequently Asked Questions
Q: How does Microsoft measure employee performance?
Microsoft gives a score based on activity, how people collaborate, on content, how they use Microsoft 365 products to communicate, and whether they use it across multiple platforms.
Q: Can Microsoft Teams monitor employees?
Yes. Administration can use Teams to monitor just about everything employees do – but only in Teams itself.
Q: How many organizations use Microsoft teams?
Microsoft's most recent figures state that over one million organizations use teams, including 91 of the Fortune 100 companies.
Q: What is Microsoft adoption hub?
The adoption hub is a third part app which modifies the MS Teams app. It leverages Teams as a platform to quickly ramp-up end users on various technology platforms.