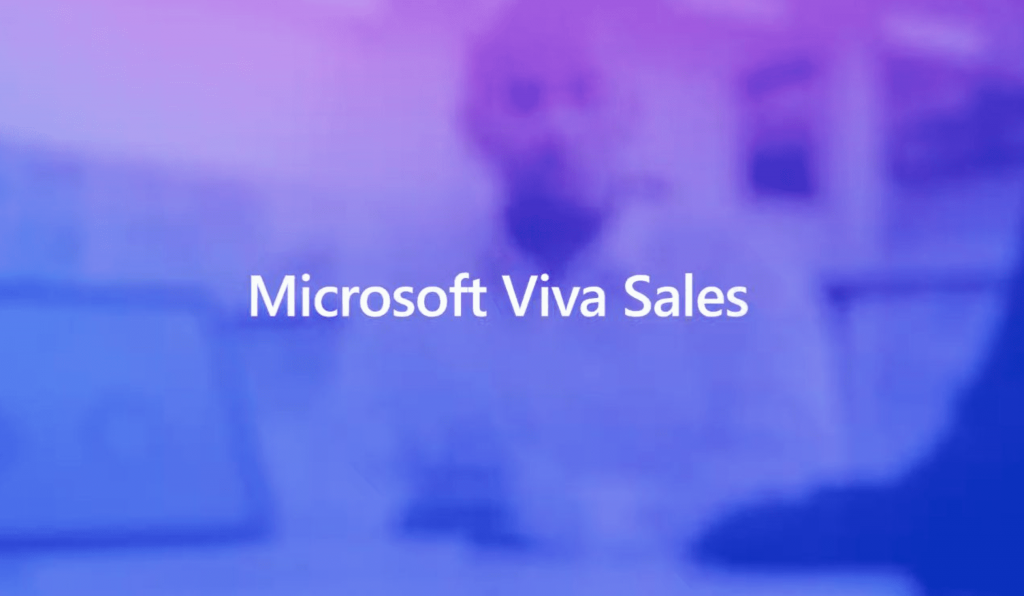 Like it or not, sales make everything happen. Look around your home or office. The only way anything is there is because at some point, somebody sold it to somebody else – not counting the end consumer. Nobody likes pushy in-your-face salespeople, but the sales that really make the world go around work their trade in the Business to Business (B2B) arena.
This is about a more sophisticated form of targeted sales, and whether your salespeople work with consumers or other businesses, Microsoft Viva Sales is a great, time-saving tool.
What is Microsoft Viva Sales?
Viva Sales is an application that will provide sales and lead insights. These insights populate throughout Office 365 and Microsoft Teams. The focus of the app is to cut unnecessary manual entry to give sellers more time to sell. It will NOT replace your CRM (Customer Relationship Manager). It will connect to and serve as a handy bridge to your CRM and other sales related apps.
It comes down to sales data. Data entry is typically tedious for salespeople. The time they spend on administrative tasks is time they are not selling. But that data is vital, and the salesperson needs quick access to it.
It's important to capture and categorize customer orders, quotes, and needs – any information that aids the sales process. Accurate lead and sales reporting helps a sales manager know where to direct their attention. Analytics also help drive more efficient ways of closing the deal.
Microsoft Teams and Viva Sales meet this challenge. Microsoft Viva Sales is part of the 'Viva' line of apps, along with things like Viva Insights for improved staff wellbeing and Viva Learning for staff development.
Some of the fundamental advantages of Viva Sales are:
Eliminate Forms: Data entry for sales professionals is greatly reduced. This frees them up for more customer relationship building.
Powerful Data Leveraging: Viva Sales connects to several platforms. This includes non-Microsoft programs and CRMs. The integration allows salespeople to cross-reference data points and gain valuable insights.
AI-Driven Help: Salespeople will get prompts that are AI-driven. These suggestions and reminders help them along in the sales process with a lead.
Interconnected Interface
Microsoft Viva Sales provides sales-specific insights throughout the various M365 applications. Salespeople natively see important customer details, wherever they are. Including in their Outlook Calendar or when in their Microsoft or non-Microsoft CRM.
Sales Interactions Tags
Tagging is where you use someone's '@name' to get their attention. It is a popular software integration used throughout many cloud-based apps including Microsoft 365.
Salespeople can use the familiar tagging function to capture data from another M365 application for a prospect or customer. This includes adding someone to a list of customers by using a tag for their Viva Sales name. The system will capture the contextual information on the lead or customer.
Enhanced Collaboration
Viva Sales makes it easier than ever to collaborate with your team on a sales prospect or customer. You don't have to chase down information to copy/paste into a message. Use the tagging function to populate lead information from Viva Sales in seconds.
You can also easily edit or open a prospect/customer record. No need to look for and open another app. The process gets you where you need to go in as few clicks as possible.
Integrated Data & Call Summaries
A lack of understanding can damage communications between customers and salespeople. For example, when a salesperson doesn't know about a recent customer interaction.
This can happen when company communication systems store data from different sources separately. Such as phone call messages being in one place and a customer's website chat session being in another.
Viva Sales brings all that customer engagement data together into a single view. This allows the salesperson to see call summaries and capture call action items.
Downloads & Customization
Salespeople that prefer an Excel view of their contact list can get this from Viva Sales. Download lead and customer lists. Customize the application per the organization's needs.
Summation:
Microsoft built the Viva suite of digital experience apps for productivity. These apps help employees find information faster, feel more connected, and work more productively.
Frequently Asked Questions
Q: How do I get Viva Sales?
A:  According to Microsoft, "You can install Viva Sales as an integrated app on multiple platforms or as an individual add-in on a single platform. Whichever method you choose, you can start from either the Microsoft 365 admin center or Microsoft AppSource to install it in Outlook and assign users."
Q: Is Viva sales free?
A: No. Far from it. At $40.00 user/month, Viva Sales is almost twice as much per user/month than the Microsoft 365 Business Premium subscription (at $22.00 user/month). There is a free trial available.
Q: Does Microsoft Viva track employees?
A:  No. There are plenty of other tools available for employee tracking. According to Microsoft, "Managers can't use Viva Insights to discern anything about a specific individual because of the differential privacy that Viva Insights uses. Additionally, the personal insights you see are only available to you, and your managers can't access that information. "
Q: Will Viva replace SharePoint?
A: No it will not. It provides improved access and functionability through using it with Microsoft Teams, which serves as the new interface. Sharepoint will still be working behind the scenes.
How secure is your network?
As a reputable member of the IT Support Los Angeles community since 2002, IT Support LA offers a FREE, no-risk network and security assessment. It is a non-intrusive scan that allows us to deliver a comprehensive report that is yours to keep. No strings, and no obligation to ever use our Managed IT Services.
The best defense is the best Cybersecurity to protect your data from theft, and a top-notch Managed Services Provider (MSP) to ensure continued reliability and defenses against newly emerging threats.
With our 100% Money Back Guarantee in writing, we offer a risk-free way for prospective clients to try us out. Because we do not require a 'hard' contract, our clients can fire us at any time with 30 days' notice. We have to be good.
Need Mobile Device Security Solutions?
No matter what size company you have, mobile device management is vital. Contact us to learn more about our endpoint security solutions.
Among the Managed IT services we provide:
IT HelpDesk Service
Onsite IT Support
Cybersecurity
Cloud migration and management
Email migration services
Backup and disaster recovery
VoIP phone systems
IT disposition and recycling
Office moves
White label services (IT to IT)
IT Support LA an award-winning Managed Services Provider:
o  3 Years awarded Best IT Services by the Small Business Expo
o  Awarded 2nd best company of any type in the US by the Small Business Expo SB100
o  Awarded Best IT Support in California by Channel Futures
o  Winner of Best IT Support in Los Angeles 2021 by Channel Futures
o  Listed as one of the world's Top 501 Managed Services Providers by CRN and in the top 250 in the 'Pioneer' listing
o  4 years listed as one of the Top 501 Managed Services Providers in the World by Channel Futures
o  Globee 2021 Bronze Award winner for Chief Technology Officer of the Year
o  Globee 2022 Gold Award winner for Chief Technology Officer of the Year
o  Named one of 2022's 50 'Best' businesses in California by UpCity
o  Named Best of IT Services winner for 2021 by UpCity
o  Winner of Local Excellence Award for 2021 by UpCity
o  Named Best of Cloud Consulting winner for 2021 by UpCity
o  Certified as Top Managed Services Provider and Cybersecurity Pro for 2021 by UpCity
o  Named Best IT Consultant in Los Angeles for 2021 by Expertise.com.
For more information, or to receive your FREE no-risk network and Cybersecurity assessment, just fill out the form on this page or call us at:
818-805-0909