March 29, 2020: Just like the classic TV show The Jeffersons, we keep 'moving on up'! After many years and a delay in our plans due to COVID, we have finally traded in our location on Tampa Avenue in Tarzana for a Ventura Boulevard address just a few miles up the 101 Freeway in Calabasas.
The history explains the story: For many years, we existed in a smaller office at 6047 Tampa Avenue, then moved to three times the square footage within the same building – to a spacious ground level with loft offices. As IT Support continued to grow, we added the identical unit next door, doubling our space.
While that arrangement was certainly workable, it became apparent that with the improvements we continue to make to our Managed IT Services infrastructure and the addition of new employees, it began to show ergonomic shortcomings. There are probably very few employees that will miss those fourteen steps to both sets of loft offices.
Everything about our new office is an improvement: easier flow between departments and a more logical layout for enhanced collaboration. We have always encouraged clients and prospective clients to visit our office, so the easy Freeway access is a huge plus.
If not done correctly, moving the vast and intricate technology that we use to serve our clients could have caused potential problems. To avoid any possibility of service disruptions the move was made with built-in redundancies so that nothing could affect our 24/7 ability to monitor, maintain and effect repairs on behalf of the loyal clients who have placed their faith and trust in us over the years.
Our new address is: 24009 Ventura Blvd, Suite 240, Calabasas, CA 91302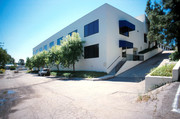 We at IT Support LA look forward to many more years of serving the community.
Onward and Upward!
About IT Support LA
We are a local Managed IT Services provider based in Calabasas, entering our 20th year serving the greater Los Angeles area and Ventura County, and have an excellent reputation – please check us on Google+, Yelp and the Better Business Bureau.
We take a holistic, proactive approach to network management, rather than a mantra of "break & fix." With our system, IT support becomes virtually invisible. We are seriously confident in our ability to take your cares away from the network and allow you to focus on the core nature of your business.
It is just this philosophy that has made our company award-winning:
3 Years awarded 'Best IT' by the Small Business Expo
Twice ranked as one of the 100 best companies of any type in the US by the Small Business Expo
Awarded Best IT Support in California by Channel Futures
Winner of 'Best IT' in Los Angeles 2021 by Channel Futures
Listed as one of the world's Top 501 MSPs by CRN and in the top 250 in the 'Pioneer' listing
4 years listed as one of the Top 501 MSPs in the World by Channel Futures
Globee Bronze Award winner for Chief Technology Officer of the Year in the IT Cloud/SaaS category
Named Best of IT Services winner for 2021 by UpCity
Winner of Local Excellence Award for 2021 by UpCity
Named Best of Cloud Consulting winner for 2021 by UpCity
Certified as Top Managed Services Provider and Cybersecurity Pro for 2021 by UpCity
Named Best IT Consultant in Los Angeles for 2021 by Expertise.com.
Media Contact:
David Mercy
VP of Business Development
IT Support LA
david@itsupportla.com