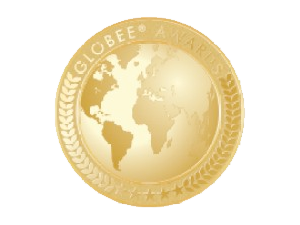 June 16, 2021: We are very proud to announce that in results just released IT Support LA's CEO/CTO has been recognized by Globee's 2021 IT World Awards as a Bronze winner in the category of Chief Technology Officer of the Year / IT Cloud/SaaS, for demonstrating an exemplary "Ability to adapt to market shifts" tied to our reaction to the COVID shutdowns and the manner in which, as a long-tome Managed IT services provider, we seamlessly converted the bulk of our clientele into a remote workforce, utilizing the cloud to maintain the integrity of our clients' business continuity over safe and secure communications.
About the Globee Awards
Globee draws the winners for a vast number of awards from thousands of nominees in multiple categories representing every type of industry across the world, from accounting to manufacturing to Managed IT Services. From the initial nomination and the short essay describing what the nominee should be considered for the award, Globee undertakes an intensive process of verifying and evaluating the claims of the nominator.
Since 2003, The Globee Awards cover 11 business categories, with sub-categories such as innovation and customer service open to businesses worldwide. Not only can business professionals apply for the awards, but they can also apply to be part of the judging panel. Learn more about the Globee Awards.
While various forms of IT support, from simple IT consulting services to Managed Services Providers (MSPs) across the world were represented, IT Support LA, a Managed IT services firm, is proud to be the only winner in this class among the entire IT Support Los Angeles Community.
Yuri Aberfeld spoke about the award: "We are all very pleased and grateful to be honored with this award by Globee, but as always, we owe thanks to our own loyal clients. Nobody liked the changes that were thrust upon all of us by COVID, but the task of moving literally 90% of our end-users at about the same time from the office network to secure remote setups was made easier by the patience and cooperation exhibited by our clients. We share this, and all awards we have received, with them."
About IT Support LA
Since 2002, IT Support LA has been a prominent member of the IT Support Los Angeles Community. As a Managed Services Provider, we specialize in:
IT Help Desk Service
Onsite IT assistance
Cybersecurity
Cloud migration and management
Email migration
Backup and disaster recovery
VoIP phone systems
IT disposition and recycling
Office moves
White Label services (IT to IT)
We embody each and every aspect of the true, top-notch MSP. Our methodologies are iron-clad, yet adaptive to your environment. We are entering our 19th year serving the Greater Los Angeles and Ventura County areas. We have continuously scaled our growth to ensure no 'growing pains', and our technicians are never finished with 'school' – the IT support landscape, as well as the nature of Cyber Crime, changes constantly and we maintain that those who are not a step ahead are far behind.
It is just this philosophy that has made our company award-winning:
o  2 Years awarded Best IT by the Small Business Expo
o  Awarded 2nd best company of any type in the US by the Small Business Expo
o  Awarded Best IT in California by Channel Futures
o  Listed as one of the world's Top 501 MSPs by CRM and in the top 250 in the 'Pioneer' listing
o  3 years listed as one of the Top 501 MSPs in the World by Channel Futures
o  Globee Bronze Award winner for Chief Technology Officer of the Year in the IT Cloud/SaaS category
Please call us for a FREE consultation by phone, and we will help you establish safe, reliable, and cost-effective solutions.
818-805-0909