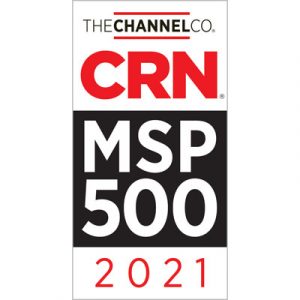 CRN has honored IT Support LA with inclusion in its Listing of the World's Top 500 Managed Service Providers, and within the exclusive 'Pioneers 250' category

CRN is a major industry resource for Managed Services Providers, and their Top 500 is among the most prestigious and comprehensive rankings of MSPs worldwide.
For over 30 years, CRN's editorial coverage has helped Solution Providers make successful decisions and avoid costly pitfalls. CRN editorial is the source Solution Providers turn to daily for breaking news, cutting-edge opinion by today's brightest Channel voices, and technical analysis by the acclaimed CRN Test Center.
From the complexities of industry mergers and economic cycles to the uncertainty of war, natural disasters and industry scandal, CRN editorial has been there delivering the insight and field intelligence Solution Providers have come to depend on and trust.
IT Support LA: Our Mission

IT Support LA's mission is to break the norm and provide unparalleled IT services aimed at
creating a positive customer experience which results in lasting relationships.
We love working with businesses that see their providers not as vendors but as partners.
We provide a level of service that goes far beyond our responsibilities as an IT company and MSP. At the heart of our business model are the core values of loyalty and relationship building, which is embraced not only at the managerial level, but by each and every employee in our organization – from our Help Desk to our Field Techs to our Project Managers. Going above and beyond for our clients is more important than our own bottom line because without our clients new would have no bottom line to be concerned with.
People consider 'Going the extra mile' to be a sign of exemplary service. With that in mind, we routinely 'Go the extra 10 miles.'
Our desire and ability to provide solutions that are not only 'IT-centric' but also 'business-centric' allows us to enjoy a competitive edge, as we relate not only to network infrastructure, but to people, and what our clients, from the executives to the workers understand about us is that we 'get it' – we have been in their shoes, and are here to make their lives easier and their focus on their business goals.