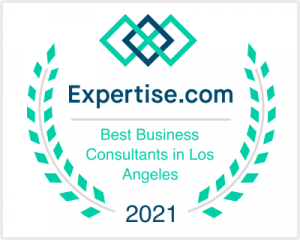 Expertise.com has selected IT Support LA as one of its Top 23 Business Consultants representing various types of consulting. Out of 843 Los Angeles Business consultants scored by the site, IT Support LA is the only Managed IT Services  company to enter the rarified air of the 23 in the 'Top Tier'.
As IT Support LA CEO Yuri Aberfeld puts it, "We are deeply grateful and honored by our inclusion as the only Managed IT Services  firm in Los Angeles by Expertise.com in the top 23. We feel rewarded for all the diligence and hard work we have done to become an invaluable asset to our clients. We always seek to be better with every passing day, leaving no stone unturned to make our IT support and services 2nd to none. Our placement as the Best in L.A. tells us we are doing something right."
About Expertise.com:
In their own words: Our goal is to connect people with the best local experts. We scored Los Angeles Business Consultants on more than 25 variables across five categories and analyzed the results to give you a hand-picked list of the best. We hand-pick the best. Our team conducts a manual review to verify that each company on our list is truly one of the best. We grade each business by the following criteria:
Availability
Qualification
Reputation
Experience
Professionalism
About IT Support LA:
We have served the Greater Los Angeles and Ventura County areas since 2002, with our primary focus on building lasting relationships through excellence of service and a deep commitment to our clientele and our community.