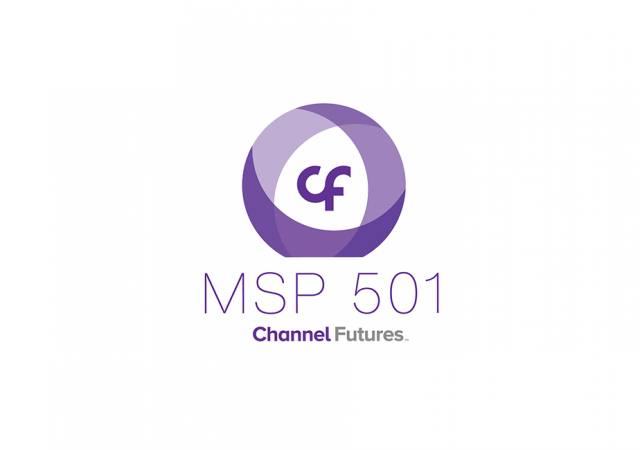 August 19, 2021: As a sub-category of the annual rankings of the best 501 Managed Services Providers in the world, in which IT Support LA placed 14th, Channel Futures has released its 2021 Regional rankings. For the entire Pacific region, IT Support LA has been ranked at #2, but for all of the Greater Los Angeles and Ventura County areas, we have again been named NUMBER ONE! See the Pacific Region rankings HERE.
We are very thankful for this honor, and wish to thank our valued colleagues in the IT Support Los Angeles Community for their commitment to excellence, which promotes an atmosphere of friendly competition.
Yuri Aberfeld, CEO of IT Support LA, attributes our continued success to the relationships which we share with our clients: "If it was not for the loyalty our clients have shown us, we would not as successful as we have been, even throughout the pandemic. They need us to be excellent for them, and we need to be exactly that for them, paying close attention to their needs – what works and what doesn't, and constantly striving for even better service. I'm very thankful that our efforts have been appreciated and rewarded. We encourage excellence throughout our IT Support Los Angeles Community, and the thought that we could be honored in this way for four years in a row tells me that we are doing something right."
This prestigious listing, now in its 15th year, consists of the best of the best in Managed IT Services from across the globe. The MSP501 is the first and most comprehensive ranking of Managed Services Providers, receiving thousands of applications from every populated continent in the world.
About Channel Futures
"The 2021 Channel Futures MSP 501 attracted the most applicants submitted since 2017.  For the Channel Futures editorial team, the amount of trust you placed in us is truly humbling. The metrics and company performance metrics shared give everyone in the industry an inside look at what makes the MSP industry so special. The data also allow us to compare MSP performance and honoring your organization as one that edged out your competition. This list is used by leading vendors and distributors to understand the channel better while customers (small, medium, and large) use it to decide which partners can best meet their IT needs.
We are honored to have you as a member of the 2021 Channel Futures MSP 501 community, and we are looking forward to talking to you to comment on your company's performance and throughout the year to put industry trends and news into perspective."
"Channel Futures is a media and events platform serving companies in the IT channel industry with insights, industry analysis, peer engagement, business information and in-person events. Our properties include Channel Futures MSP 501, recognizing the most influential and fastest-growing providers of managed services in the technology industry, Channel Futures DEI 101, honoring and celebrating those who have often been under-represented in tech channels; Channel Partners Events, delivering unparalleled in-person events, including Channel Partners Conference & Expo, The MSP Summit, and Channel Evolution Europe; and DEI Community Group, our initiatives to educate, support, promote, and sustain diversity, equity, and inclusion (DEI) in the IT channel industry. Channel Futures is part of Informa Tech, a market-leading B2B information provider with depth and specialization in the Information and Communications (ICT) Technology sector. Every year, we welcome 7,400+ subscribers to our research, more than 3.8 million unique visitors a month to our digital communities, 18,200+ students to our training programs and 225,000 delegates to our events. Channel Futures is where the world meets the channel; We are leading Channel Partners forward."
For the 2021 MSP 501 awards, Channel Futures reviewed, corroborated and evaluated data including total and recurring revenues, revenue mix, profits, company and client demographics, and growth potential supplied by the planet's most progressive and forward-thinking Managed Services Providers. Applicants were ranked on a unique methodology that weights revenue figures according to long-term health and viability; commitment to recurring revenue; and operational efficiency.
The full MSP 501 report, available this fall, will leverage applicant responses, interviews and historical data to identify business and technology trends in the IT channel. Highlights will include:
Revenue growth and business models
Hiring trends and workforce dynamics
Business strategies
Service deliverables
Business tools and automation investments
About IT Support LA
Since 2002, IT Support LA has been a prominent member of the IT Support Los Angeles Community. We take a holistic, proactive approach to network management, rather than a mantra of "break & fix". With our system, IT becomes virtually invisible. We are seriously confident in our ability to take your cares away from the network and allow you to focus on the core nature of your business. Among the Managed IT services we provide:
IT Help Desk Service
Onsite IT assistance
Cybersecurity
Cloud migration and management
Email migration
Backup and disaster recovery
VoIP phone systems
IT disposition and recycling
Office moves
White Label services (IT to IT)
We embody each and every aspect of the true, top-notch MSP. Our methodologies are iron-clad, yet adaptive to your environment. We are entering our 19th year serving the Greater Los Angeles and Ventura County areas. We have continuously scaled our growth to ensure no 'growing pains', and our technicians are never finished with 'school' – the technologies that not only populate the IT services landscape but enable the evolution of Cyber Crime, change constantly and we maintain that those who are not a step ahead are far behind.
It is just this philosophy that has made our company award-winning:
o  2 Years awarded Best IT Support by the Small Business Expo
o  Awarded 2nd best company of any type in the US by the Small Business Expo
o  Awarded Best IT in Los Angeles and all of California by Channel Futures
o  Listed as one of the world's Top 501 MSPs by CRM and in the top 250 in the 'Pioneer' listing
o  4 years listed as one of the Top 501 MSPs in the World by Channel Futures
o  Globee Bronze Award winner for Chief Technology Officer of the Year in the IT Cloud/SaaS category
Please call us for a FREE consultation by phone, and we will help you establish safe, reliable, and cost-effective solutions.
818-805-0909